SunSense & Neutrogena rated best in sunscreen review
Aussies love the great outdoors, whether it's spending a lazy summer's day by the sea or playing a family game of backyard cricket. But staying 'sun safe' while enjoying time outside is hugely important and that means making sunscreen a regular part of your everyday routine. Your life literally depends on it!
Australia has very strict standards for sunscreen set out by the Therapeutic Goods Administration (TGA), ensuring that all products found on our supermarket shelves provide adequate protection from the sun. In recent years, there have been concerns raised about the effectiveness of some brands, and our latest customer research also reveals that 58% of adults have experienced occasions when sunscreen has not worked for them properly. It's not clear, however, whether the problems arose due to the effectiveness of the sunscreen used, or because not enough was applied to exposed areas.
Cancer Council Australia recommends that sunscreen should be applied 20 minutes before UV exposure and re-applied at least every two hours. To be clear, when we refer to the 'effectiveness' of the brands compared in our ratings, we are talking about the perceived effectiveness reported to us by consumers who have bought and used the sunscreen products on offer from them.
Putting testing and controlled environments aside, there are a number of other factors that are worth considering for a product that is advised to be used daily – texture, ease of absorption and scent. As no one enjoys feeling sticky after applying sunscreen, Canstar Blue reviews sunscreen brands based on the overall satisfaction of consumers, making them the expert judges. This year, we've surveyed more than 1,500 adults to get their opinions on the sunscreen they most recently purchased and used, with their experiences reflected by the star ratings table you see above.
Nine leading brands feature in this year's review, with SunSense and Neutrogena both lathering up a win. Both earned five stars on texture & consistency, ease of absorption and overall satisfaction, with each brand scoring an additional five-star rating in another category. However, both scored just three stars on value for money. Then again, do you want a cheap sunscreen, or one that delivers the goods when you're on the beach?
Best-Rated Sunscreens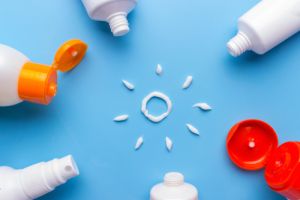 Canstar Blue's 2019 sunscreen review has seen nine major brands compared, rated in the following order for overall satisfaction:
1st SunSense & Neutrogena
3rd Nivea
4th ALDI Ombra
5th Hamilton
6th Woolworths
7th Cancer Council Australia
8th Banana Boat
9th Coles
Nivea, ALDI Ombra, Hamilton, Woolworths and Cancer Council Australia were rated four stars for overall satisfaction, while Banana Boat and Coles were left on only three stars. There were a few other five-star ratings this year, including ALDI being the only brand to score top marks on value for money, with Nivea and Hamilton both receiving five stars on effectiveness, along with SunSense. Nivea got five stars for ease of absorption, along with the two winning brands.
Which sunscreen should you buy?
It's important to note that our ratings are not based on science, but instead what everyday consumers think about the sunscreen they use. While effectiveness is hugely important, you may also like to find a sunscreen that is easy to apply, has a pleasant smell, and doesn't cost a fortune. Since Australia has its very tough labelling standards regulated by the Therapeutic Goods Administration, you can have confidence that the sunscreen you buy does what it is claimed to do. Our latest survey found that 50% of consumers buy the same brand of sunscreen every time, while two in five (40%) simply buy the cheapest available. However, about three in five (61%) trust the big-name sunscreen brands more than the cheaper ones.
How does sunscreen work?
According to the Cancer Council, sunscreen works by either reflecting or absorbing UV rays, depending on which type of sunscreen you use. This is achieved by the sunscreen's active ingredient, which is commonly referred to as either a UV absorber or UV reflector. UV absorbers work by absorbing the UV radiation and converting it into a low level of heat, while UV reflectors scatter the UV rays to prevent them from reaching your skin.
UV absorbers are also referred to as 'organic' as they contain carbon atoms, which help with absorption, while UV reflectors are traditionally made up of oxides, such as zinc oxide and titanium oxide. However, most sunscreens are made up of multiple active ingredients, offering additional protection against most types of UV rays.
What you should look for in a sunscreen?
Australia has one of the highest rates of skin cancer in the world. According to the Cancer Council, two in three Australians will be diagnosed with a skin cancer by the age of 70. The council recommends that Aussies buy sunscreen labelled broad-spectrum, water-resistant and SPF 30+ or above. You can also find specific products available for babies due to skin being more sensitive during infancy. And don't forget about your beloved dog or cat, as their exposure to UV rays can be just as harmful.
Protecting yourself from the sun doesn't just come down to using sunscreen, but also seeking shade and wearing protective clothing and sunglasses. It's hugely important to have regular skin checks, especially if you have light skin, lots of moles, or a family history of skin cancer. You might also be interested in an online test developed by Australian researchers that identifies your chances of developing a melanoma. Taking the test could just safe your life!
When should I apply sunscreen?
According to the Skin Cancer Foundation, sunscreen should be applied to all exposed skin 30 minutes before you head outside, even if the weather is cloudy. If you're planning on being outside for a long period of time, you should look to re-apply sunscreen every two hours, or immediately after you've been swimming or excessively sweating.
How much sunscreen should I use?
According to SunSmart, the average sized adult should use around 35ml for a full body application – which includes head, neck, each limb as well as the front and back of the body – or a teaspoon per body part.
Does sunscreen expire?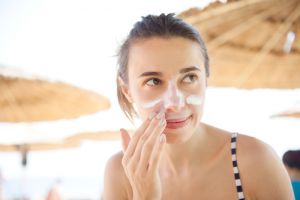 Yes. Sunscreen expiration dates are printed on the bottles to indicate the timeframe of effectiveness. Storage instructions are also printed on the packaging, as sunscreen won't work as well if it's past the use-by date or has been stored incorrectly. Typically, sunscreen should be kept out of the sun and stored at temperatures below 30°C, so it's best not to leave your bottle in the car as you take a dip in the sea.
Top Sunscreen brands in Australia
The trust you have in a certain brand of sunscreen will clearly have an impact on your purchase decision, but you may also be influenced by the specific products on offer. You might prefer to use an aerosol or roll-on sunscreen rather than a lotion, for example, while some brands have a wider range of products to choose from. Here is an overview of the products offered by the nine brands in this year's ratings.
SunSense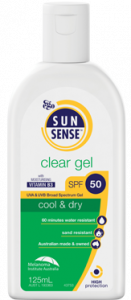 SunSense started out as a family business in 1953. Now part of Ego pharmaceuticals, it produces a wide range of sunscreen products designed to care for your skin beyond just keeping UV rays away, including sunscreens that are claimed to fight the symptoms of ageing, moisturise dry skin, or produce a sheer tinted matte finish for oily skin.
SunSense also caters for a number of more traditional sunscreen needs, including sports, with sand and sweat resistance. It also has products for juniors, including babies, as well as other sunscreen types for those with sensitive skin. You can find SunSense 75g Sport SPF 50+ Sunscreen for $8.95, while a 500ml bottle can cost around $25. Its range features:
Sunsense SPF 50+ Ultra Sunscreen 125ml
Sunsense SPF 50+ Sport 500ml
Sunsense SPF 50+ Daily Face Sunscreen 75g
Sunsense SPF 50+ Anti-Age Face Matte Sunscreen 100ml
Sunsense SPF 50 Clear Mist Sunscreen 200ml
SunSense achieved five stars on overall satisfaction, texture, effectiveness and ease of absorption, with four stars for smell and three stars for value for money.
Neutrogena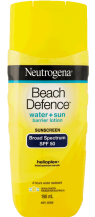 When you're desperately trying to fight back against oily skin and clogged up pores, you may find yourself faced with the choice of sunburn or pimples. Neutrogena's sunscreen range is apparently targeted towards keeping your face clear and dry, while protecting your skin from the sun.
The range covers SPF 30+ to 50+ protection, with a light, oil free coverage that is said to absorb quickly. Products include those focussed specifically on sports and kids. There are also sunscreens for breakout-prone skin and for wearing underneath makeup. Neutrogena sunscreen can be found for around $14.99 for a 140g Ultra Sheer SPF 50+ Sunscreen Spray and $23.99 for the 88ml Sheer Zinc Lotion. Its range includes:
Neutrogena SPF30 Ultra Sheer Clear Face Lotion 88mL
Neutrogena SPF50+ Ultra Sheer Body Mist 140g
Neutrogena SPF50 Beach Defence Lotion 198mL
Neutrogena SPF50 Ultra Sheer Face & Body Sunscreen Stick 42g
Neutrogena SPF50+ Ultra Sheer Body Lotion 85mL
Neutrogena seems to naturally appeal to those looking for a sunscreen that has a pleasant texture, can absorb easily and smells nice, receiving five-star in these areas along with overall satisfaction. It was also rated four stars on effectiveness and three stars on value for money.
Nivea

As a skincare brand, a number of Nivea products contain vitamin E to soothe and repair damaged or dry skin. Its ranges consist of a Kids, Protect & Moisture, UV Face and Sun Protection lines. For everyday wear, the sunscreen products can be worn underneath makeup or on their own without that heavy, sticky feeling.
Nivea's spray-on sunscreen can be found in SPF 15, 30 and 50 ratings, while lotions come in either SPF 30+ or 50+. Children's, beach and sports sunscreens are water resistant for long-lasting protection. Its standard 200ml spray bottles are priced at $17.99 and you can find the sun kids roll on sunscreen for $10.99. Its range has:
Nivea SPF 50+ Sun Kids Sensitive Protect & Care Lotion 200ml
Nivea SPF 50+ Protect & Moisture Moisturising Lotion 100ml
Nivea SPF 50+ Kids Caring Roll On 65ml
Nivea SPF 50+ Ultra Beach Spray 200ml
Nivea SPF 50+ Ultra Sport Cooling Trigger Spray 300ml
Nivea was rated four stars for overall satisfaction, texture and smell. However, it received three stars for value for money, but also scored top marks for effectiveness and ease of absorption.
ALDI Ombra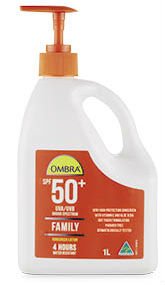 Discount supermarket chain ALDI keeps it simple with a concise range of sunscreen products under the 'Ombra' branding. All are rated SPF 50+ and come in lotion or spray varieties, with its 1L Family Pack is stated to be water resistant.
Aside from the Family Pack, Ombra's Everyday, Sensitive and Ultra Sport varieties are sold in 100ml and 500ml bottles. There's also lip balm sunscreen and coconut-scented sunscreen and oil spray on offer at ALDI. The children's sunscreen is also available in a roll-on dispenser. ALDI Ombra sunscreen ranges in price from around $3 for the 100ml roll on to $7 for the 175ml sprays. Its range includes the following:
ALDI Ombra SPF 50+ Family Pack 1L
ALDI Ombra SPF 50+ Sensitive Lotion 100g
ALDI Ombra SPF 50+ Kids Roll On 100ml
ALDI Ombra SPF 50+ Kids Clear Spray 175g
ALDI Ombra SPF 50+ Coconut Sunscreen Spray 250ml
ALDI Ombra was rated four stars for overall satisfaction, texture, effectiveness and ease of absorption, with three stars for scent, but the only five-star rating for value for money.
Hamilton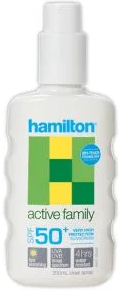 First produced by an Adelaide chemist in the 1920s, the Hamilton sunscreen formula was tested at the University of Adelaide before Hamilton Laboratories was established back in 1932 to begin commercial production. Hamilton claims to be a family-focussed brand, with products for the whole family, including babies, toddlers as well as those with sensitive skin.
The entire Hamilton product range is rated SPF 50+ and comes in a choice of lotions, roll-ons and sprays. There's also a Skin Therapy range, claimed to be dermatologist recommended, plus soap and sulphate free. Its range is usually around $17.95 for the 250ml bottles and $12.95 for the 75g Every Day 50+ Face Cream. Its line-up includes:
Hamilton Sun SPF 50+ Active Family Lotion 500ml
Hamilton Sun SPF 50+ Sensitive Lotion 265ml
Hamilton Sun SPF 50+ Toddler Roll On 50ml
Hamilton Sun SPF 50+ Active Family Lotion 110g
Hamilton Sun SPF 50+ Active Family Lotion 250ml
Hamilton received four stars on overall satisfaction, texture, smell and ease of absorption. It was five stars for effectiveness and three stars for value for money.
Woolworths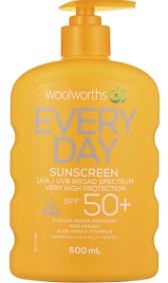 Woolworths has a wide range of sunscreens for different skin types and sun protection needs at very affordable prices. Woolworths' general use SPF 50+ sunscreen comes in 1L and 500mL pump bottles, 100mL tubes and 175g sprays.
The range also covers sports sunscreen and kids' sunscreens in the form of various lotions, sprays and roll-ons. There's also clear zinc cream and coloured, pink and blue, zinc sticks. The Woolworths 100ml tube starts at $3.00 with the 1L sunscreen pump bottle costing $9.00. Its range features:
Woolworths SPF 50+ Active Sport Sunscreen 250ml
Woolworths SPF 50+ Sunscreen 1L
Woolworths SPF 50+ Sunscreen Spray Everyday 175g
Woolworths SPF 50+ Sunscreen Everyday Tube 100ml
Woolworths SPF 50+ Kids Sunscreen Roll On 75ml
Woolworths scored four stars on overall satisfaction, value for money and texture, with three stars in all remaining categories, including effectiveness, smell and ease of absorption.
Cancer Council Australia

The Cancer Council produces a wide range of sunscreen products in tubes and sprays. They include the Everyday SPF 30+ range, Classic SPF 50+, the Active SPF 50+ quick-dry and water-resistant sunscreen for exercise and oily skin.
It also has Face Day Wear SPF 50+ sunscreen in either untinted, light tint, medium tint or untinted-water resistant varieties. In addition, there's a Water Sport SPF 50+ claimed to be tested to four hours of water resistance, and the Kids SPF 50+ range, stated to be dermatologically tested and comes in either a pump, roll-on or tube form. Its Everyday SPF 30+ Sunscreen range starts from $5.95 while the Work Sunscreen range can cost up to $43.50 for a 1L pump bottle.
Cancer Council SPF 50+ Active Pump 200ml
Cancer Council SPF 30 Everyday Pumps 1L
Cancer Council SPF 50+ Kids Pump 500ml
Cancer Council SPF 50+ Kids Roll-On 75ml
Cancer Council SPF 50+ Sensitive Pump 200ml
Cancer Council received a four-star rating for overall satisfaction, along with four stars for ease of absorption, effectiveness and texture. It was rated three stars on value for money and smell.
Banana Boat

All Banana Boat sunscreens are rated at SPF 50+ (except for the Aloe Lip Balm at SPF 30+) and all of them are four hours water resistant. The range includes specially tailored products for sensitive skin, babies' skin, kids' skin, and faces, as well as for use during sports, beach trips and other heavy-duty sun exposure.
With products coming in tubes, aerosol sprays, pump bottles, spray bottles, roll-ons, and lip balms, there are plenty of options to pick from. Prices start from $4.49 for the 40g Sport SPF 50+ Tube and max out at $21.99 for the 400g bottles. Its range features the following products:
Banana Boat SPF 50+ Dry Balance Clear Spray 175g
Banana Boat SPF 50+ Daily Protect Pump 400g
Banana Boat SPF 50+ Baby Roll On 75ml
Banana Boat SPF 50+ Sport Lotion 1L
Banana Boat SPF 50+ Daily Protect Sensitive Tube 200g
Banana Boat received three stars in the majority of categories, including overall satisfaction and value for money, while it was rated four stars for texture.
Coles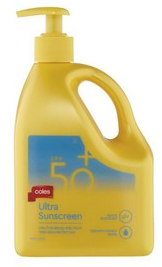 For more affordable sun protection, Coles covers all the basics. Its Everyday SPF 50+ sunscreen comes in 1L or 500ml pump packs so you can stock up nicely for the long summer. The Coles range also includes SPF 50+ sunscreen for sensitive skin, as well as a facial sunscreen, claimed to be dermatologically tested. Plus, there's SPF 50+ four hours water resistant sunscreen.
The line-up comes in pump bottles, lotions, finger sprays and roll-ons. The Coles 1L Everyday SPF 50+ Sunscreen is priced at just $9.00, with a 100ml Moisturising SPF 50+ option available for $3.00.
Coles SPF 50+ Ultra Sunscreen 100ml
Coles SPF 50+ Ultra Sunscreen 1L
Coles SPF 50+ Sensitive Sunscreen 200ml
Coles SPF 50+ Ultra Sunscreen Roll On 75ml
Coles SPF 50+ Ultra Sunscreen Finger Spray 200ml
Rounding out the results, Coles received three stars for overall satisfaction, as well as texture, effectiveness, scent and ease of absorption. It was four stars on value for money.
The bottom line on sunscreen
It's easy to blame everyone but ourselves when it comes to getting sunburnt, but proper sun protection starts with taking responsibility, for you and your children. Finding the best sunscreen for your needs is part of the challenge, because the last thing you'll want is for applying sunscreen to become a chore! If you're not sure about which brand and type of sunscreen is the best for you, our review is a good place to start.
You'll find lots of guidance online about which sunscreen brands you should or shouldn't buy, and we'd suggest considering a wide range of reviews. And it's worth keeping these ratings in mind the next time you go out to buy sunscreen, as these reflect the real-world experiences of the people who took part in this survey.
Used correctly, all of the brands featured in this review should keep you adequately safe in the sun, but some might be better than others, particularly if you have sensitive skin or you want to look your best in those beach shots. As a result, be sure to research a wide variety of different brands as you might find a brand, or type, that is better for your needs, or your skin. At the end of the day, we all want to have a bit of fun in the sun, but sunscreen can make sure you don't regret that time outside.
About the author of this page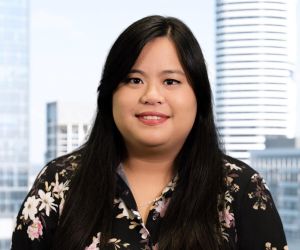 This report was written by Canstar Blue's home & lifestyle journalist, Tahnee-Jae Lopez-Vito. She's an expert on household appliances, grooming products and all things grocery and shopping. In addition to translating our expert research into consumer-friendly ratings reports, Tahnee spends her time helping consumers make better-informed purchase decisions on all manner of consumer goods and services, while highlighting the best deals and anything you need to be aware of.
Photo Credit: Lijphoto/shutterstock.com, Tymonko Galyna/shutterstock.com