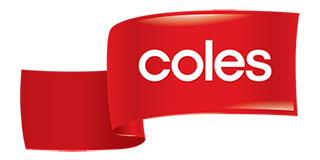 Review of Coles cleaning products
As one of the leading supermarket chains in Australia, Coles stocks most big name brands, but also has its own private label range of cleaning products. Prices may be cheap, but is the quality there? Canstar Blue takes a look at Coles cleaning products.
Coles Dishwashing Liquids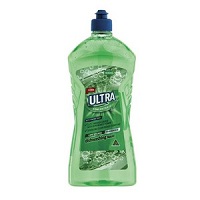 Coles offers several dishwashing liquids to help get the dishes done with a fresh and zesty scent. There is the Coles Ultra Lime Dishwashing Liquid and three varieties of Coles Ultra Concentrate Dishwashing Liquid:
Ultra Concentrate Lime Dishwashing Liquid
Ultra Concentrate Lemon Dishwashing Liquid
Ultra Concentrate Sensitive Dishwashing Liquid
The Coles Sensitive Dishwashing liquid is specifically designed for sensitive skin but is recommended to be tested on your skin before use. Two other options from Coles in the dishwashing range are the Super Strength Dishwashing Liquid in a lemon fragrance and Ultra Limited Edition Concentrate Dishwashing Liquid.
Standard sizes are a 450mL bottle for both the Ultra Dishwashing Liquid and the Ultra Concentrate, plus a 1L bottle for the Coles Super Strength Dishwashing Liquid.
Coles Dishwasher Detergents
In the dishwasher space, there are several Coles options to choose from:
Coles Ultra Dishwasher Power Pods – 20 pack
Coles Ultra All in 1 Dishwasher Tables in a lemon fragrance – 28 pack
Coles Ultra 6 in 1 Dishwasher Tablets in a lemon fragrance – 30 pack
Coles Dishwashing Powder Concentrate – 1kg bottle
Coles also has the Ultra Shine Rinse Aid available. Although not a dishwasher detergent, a rinse aid helps to dry dishes after a wash cycle. Coles also offers the Coles Dishwasher Machine Cleaner, which may be a useful tool to ensure your dishwasher is cleaning the way it should. Standard size for both the Rinse Aid and Cleaner is 250ml bottles.
Coles Floor Cleaners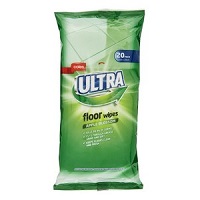 When it comes to cleaning floors, Coles offers two cleaning products – the Coles Floor Cleaner and Coles Ultra Floor Wipes. The Ultra Floor Wipes come in an apple blossom fragrance and are intended for use in the workplace. For domestic-use, it is recommended to refer to the consumer labels. Standard sizes are a 750ml bottle for the floor cleaner and a 20 pack for the Ultra Floor Wipes. The product packaging is recyclable for both.
Coles Multipurpose Cleaners
As a multipurpose cleaner, Coles has its Ultra Cleaner Cream in a 375mL size bottle. There are also two fragrance varieties for Coles Multipurpose Cleaner sprays, including a lemon fragrance and a seasonal fragrance. The standard size for the spray bottles is 750ml.
Coles Toilet Cleaners
To keep your toilet clean and smelling fresh, Coles offers the following cleaning products:
Coles Pot Pourri Toilet Cleaner – 500ml bottle
Coles Citrus Fresh Bleach Toilet Gel Cleaner – 700ml bottle
Coles Marine Fresh Toilet Gel Cleaner – 700ml bottle
Coles Ultra Citrus Fresh Toilet Gel Cleaner – 700 ml bottle
Coles Bathroom Cleaners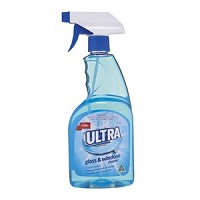 For bathroom solutions, Coles offers the following items:
Coles Shower Scrub Wipes in a fresh marine fragrance – 50 pack
Coles Glass & Window cleaner – 750ml bottle
Coles Bath & Shower Cleaner – 750ml bottle
Coles Bathroom Foam – 390g spray bottle
Coles Ultra Disinfectant Bleach Cleaner – 1 .25L bottle
Depending on what you're looking for, there are certainly several products you may like to consider for your next bathroom clean.
Should I use Coles cleaning products?
Coles doesn't claim to have the most effective cleaners, rather focussing on value for money. The key to any brand's success is finding the perfect balance between quality and price, with Coles seemingly doing a reasonable job in this regard. The Coles cleaning brand is certainly rather basic, but that may be all you need or want. You may like to have a read of online reviews – such as ours – to see how Coles cleaning products compare with the other brands before making a choice. With prices generally low, it won't hurt to give them a go.
About the author of this page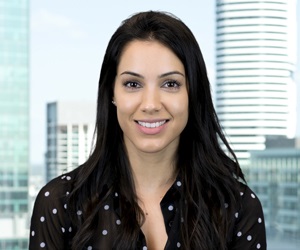 This report was written by Canstar Blue's Home & Lifestyle Content Lead, Megan Birot. She's an expert on household appliances, health & beauty products, as well as all things grocery and shopping. When she's not writing up our research-based ratings reports, Megan spends her time helping consumers make better purchase decisions, whether it's at the supermarket, other retailers, or online, highlighting the best deals and flagging anything you need to be aware of.