Top Multipurpose Cleaner Brand – Koh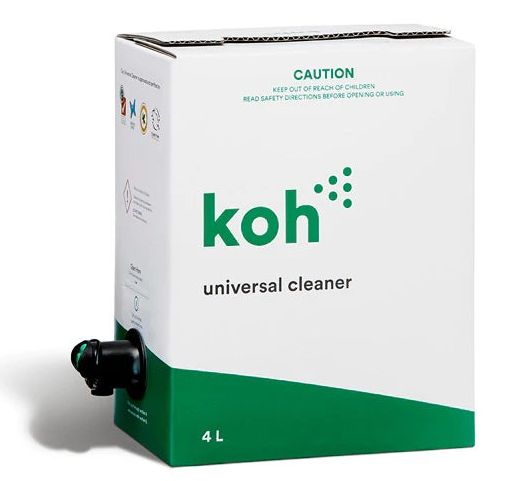 Koh's Universal Cleaner is the brand's one and only multipurpose cleaning product and comes in a hefty 4L or 1.8L box. It can be used to remove dirt, grease, and grime on a variety of household surfaces such as benches, ovens, stovetops, glass, tiles, floors, and bathrooms. It's approved by the National Asthma Council Australia's Sensitive Choice program, making it suitable for those with allergies and asthma. It's additionally claimed to be free from chemical nasties.
To use Koh's Universal Cleaner, you can purchase the brand's refillable and reusable atomiser, which is essentially a sprain container with 360° spray functionality, allowing you to easily get the cleaner to where it needs to be.
Koh was rated five stars for packaging convenience, ease of use and overall satisfaction, with four stars for scent, value for money and effectiveness.
Get Your Woolies Worth!
Say goodbye to supermarket queues. Shop for groceries your way with Woolworths Online. Check out weekly specials & Everyday Rewards savings.

Shop Now
Other Cleaner Ratings