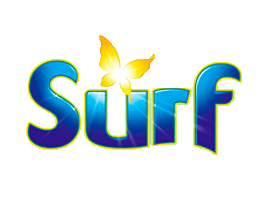 Review of Surf laundry powder and liquid
Are you after a fresh and floral scent for your next wash? Surf through our guide to see the range of fragrances that the brand offers.
The surf laundry product range focuses on different types of scents to create lasting freshness. A focus on scent has a subtle but noticeable difference on your washing, as well as comfort of your clothes. Surf says it believes that smell is the most powerful sense and that through different aromas, spontaneous emotional reactions are triggered. So a scent can make you feel happy or sad or maybe even remind you of a memory that brings you back to your grandmother's kitchen.
From an eco-friendly perspective, all Surf products are phosphate-free. The Laundry powder range is also packaged in recyclable paper packaging. The Surf range is suitable for all machine types, both front and top loader washing machines. Surf's products are suitable for colours but some fabrics are more prone to fading, in particular ones that indicate "do not bleach" symbol on their care label.
Surf 2 in 1 Laundry Powder Range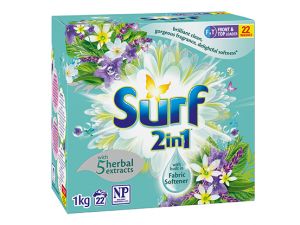 Surf Laundry Powders come in four different fragrances and are built in with Fabric Softener. The range apparently aims to remove stains, whiten clothes, disperse fatty soils, soften water and remove odour.
Standard sizes for the Surf Laundry Powder are 1kg boxes. Some retailers offer larger sized value packs.
Surf Fragrances
Surf focuses on fragrance as it believes an aroma triggers moments of delight. It says to inhale is 'to inspire'. The following four fragrances are available with both its powder and liquid products.
5 Herbal Extracts – fresh scent with eucalyptus, tea tree oil, pine, mint and lavender
Lavender & Oriental Blossom – a woody, pungent perfume to both stimulate and sooth
Sunshine Lemons & Orange – a fresh and zesty scent aimed to enhance mood and energise
Tropical Lily & Ylang Ylang – the lily perfume aims to give a honeyed scent that is both feminine and strong, and the Ylang Ylang is a calming scent with a floral and woody tone
Surf Laundry Liquid Range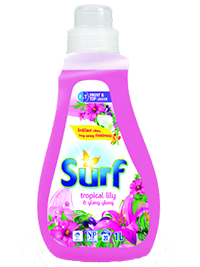 The Surf Laundry Liquid range is scented with the four fragrances above. It aims to give freshness that lasts longer. The standard sizes for the laundry liquid are a choice of 1L or 2L bottles. Some retailers offer larger sized value packs.
Should I use Surf laundry detergents?
The Surf brand has a fairly small line-up with its powder and liquids products. Surf is standardised across all categories including the quality, value for money, feel of clothes, scent and packaging. It aims to bring the technical side to its products, as well as provide a fresh scent. It is uniform in price regardless of which fragrance you choose, so there's no dollar-value hierarchy of preferred scent. If you're looking to add a bit more of a fresh scent to your washing, as well as getting your clothes clean, Surf may have the laundry detergent for you.
About the author of this page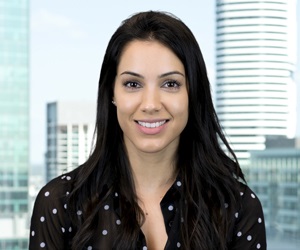 This report was written by Canstar Blue's Home & Lifestyle Content Lead, Megan Birot. She's an expert on household appliances, health & beauty products, as well as all things grocery and shopping. When she's not writing up our research-based ratings reports, Megan spends her time helping consumers make better purchase decisions, whether it's at the supermarket, other retailers, or online, highlighting the best deals and flagging anything you need to be aware of.