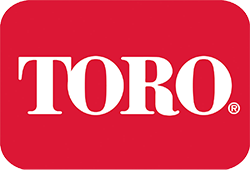 Toro Lawn Mower Review & Guide
Mowing the lawn is an Australia past-time, whether you live on a small suburban block close to the city, or on acreage in a regional area. As a result, having a lawn mower that can keep pace can make a world of difference, as well as giving you more time to simply stand back and appreciate a freshly-cut lawn. But with no shortage of brands and models available, choosing a lawn mower can prove to be a bigger task than actually mowing your lawn. If you're in the market for a new lawn mower, or just want to see what's available on the market, find out all you need to know about Toro lawn mowers in this Canstar Blue guide.
Toro Lawn Mowers
An American brand, Toro was founded in 1914, and focuses on turf maintenance equipment such as lawn mowers and snow blowers, as well as irrigation systems, meaning they may know a thing or two about grass. Operating in Australia for a number of years, Toro offers a number of push and ride-on lawn mowers for both homeowners and commercial use, with the commercial models used for agriculture and sports fields maintenance, including golf courses. Find out more about Toro's range of lawn mowers below.
Toro Ride-on Lawn Mowers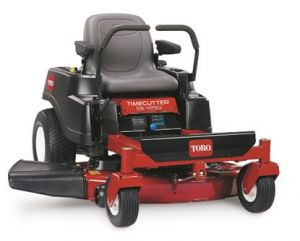 Toro's range of Homeowner ride-on mowers is split into a number of series, including the TimeCutter SS, TimeCutter MX, Titan and Z Master ranges, each with a number of models available within each range.
The Toro TimeCutter SS series includes a 32 and 42inch model, with the 42inch model featuring Toro's Smart Speed function, with three ground speeds available for you to choose from, ideal for when you're dealing with a tricky or specific terrain. Also equipped with a dual drive system, twin-cylinder engine and dual-stage air filter, the TimeCutter SS model additionally features an automatic parking brake, engine guard and 11.4L fuel tank to help you get the job done. The TimeCutter MX bumps it up a notch in terms of comfort, with certain models offering a cup-holder and storage for when you're out in the sun for long periods of time, as well as a step-through front end to allow you to get on and off easily.
Toro's Titan range is built for the big jobs, with MyRIDE suspension system looking to save you from any unforgiving terrain or hidden rocks, with a cast-aluminium stomp pad to help you remove excess mud or clippings from your shoes. With back support and arm rests on the seat, the entry-level Titan mower includes a 48inch cutting width, 18.9L fuel tank, 24hp engine, rubber discharge chutes and IronForged Deck for a sturdy structure.
If you're really wanting to make your neighbours jealous, the Toro Z Master series may be just the ticket. While not for the feint of heart, or those with a small amount of grass to mow, the Z Master series features a Turbo Force cutting deck, MyRIDE suspension system and 22inch rear wheels, and you can also customise your ride with additional lights, bucket holders, trimmer mounts and other attachments, allowing you to really go to town on the lawn.
Toro Electric Lawn Mowers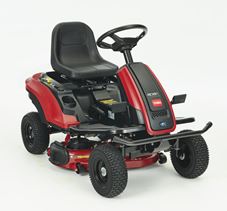 Toro offers a small selection of electric lawn mowers, including the E-Series ride-on, and one push mower. The electric Toro push mowers include the 22inch Recycler electric model, which features a 60V battery and push-button start to get you moving. Also equipped with Intelligent RunSmart software – which automatically adjusts the speed of the motor to match the conditions – you can also mow at your own pace, with the AutoMatic Drive System sensing your walking pace and adjusting accordingly.
Toro's E-Series ride-on mower features a 72V brushless motor, capable of up to two hours of run time, with up to 10 different cutting heights, allowing you to get your lawn looking the way you want it to. It also comes equipped with LED front lights, cup colder, USB connector as well as an adjustable seat for comfort while out mowing.
---
Read more: Electric Vs. Petrol Lawn Mowers
---
Where can you buy a Toro lawn mower?
Toro lawn mowers are available to purchase at lawncare retailers and mower shops, with store locators available on the Toro website.

How much do Toro lawn mowers cost?
One of the more expensive brands of lawn mowers, Toro's range of Homeowner lawn mowers cost between $800 and $20,000 depending on the model and the retailer you purchase from. The push mower range is the cheaper option from Toro, with most models available from under $2,000, with the ride-on mowers costing more, with prices starting at about $6,000.
Are Toro lawn mowers worth buying?
While it may not be as recognisable as some lawn mower brands, Toro is certainly no slouch when it comes to the garden, offering a wide variety of both push and ride-on models for you to choose from, ideal for both the small household owner and those out on a property. While not the cheapest option available, Toro lawn mowers come equipped with some serious hardware, as well as a few driver comforts to help make the job a bit more enjoyable and manageable. But, it's important to look into all of your options before you purchase, as you don't want to be taken for a ride when it comes to purchasing a new lawn mower.
About the author of this page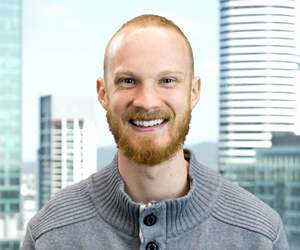 This report was written by Canstar Blue's Site Editor, Dean Heckscher. He's our resident expert on all things automotive, health & fitness, streaming and more. Dean is also one of Canstar Blue's customer research report producers, helping to turn complicated subjects into easily-digestible information for our readers. He's passionate about helping consumers make better-informed purchase decisions on all manner of consumer goods and services.