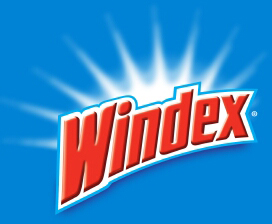 Review of Windex cleaning products
An SC Johnson brand, Windex was first established back in 1933 and claims to leave a perfect streak-free shine. From an eco-angle, Windex bottles are made from 50% post-consumer recycled material and are fully recyclable. Windex's mantra is 'Don't stand for dirty', so let's see how the cleaning range lives up to that core value.
Windex Bathroom Cleaners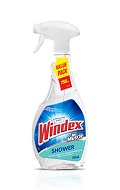 For your bathroom cleaning needs, Windex offers its Windex Shower Cleaner designed to help prevent build-up of soap scum and grime. It's stated to be suitable for most shower and bath surfaces including glass shower doors, chrome, tiles and porcelain. Standard size is a 750ml trigger bottle. Some retails also offer refill packs.
Windex Multipurpose Cleaners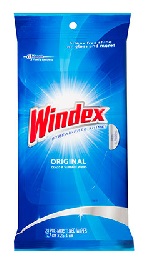 This is Windex's largest cleaning range. Most of its multipurpose cleaners can be used for glass, mirrors, countertops, appliances, granite marble, laminate and stainless steel surfaces, but it is recommended to read product labels before use.
The original Windex product is the Windex Glass Cleaner. It's available in a trigger bottle in both 500ml and 750ml sizes. Some retailers also offer 500ml, 750ml and 5L refills. For a multipurpose cleaner with a refreshing scent and no ammonia, Windex offers Windex Glass Crystal Rain in a 500ml trigger bottle. If you're looking for a spray that aims to also help remove germs, dirt and grime, you may like to give a try to Windex Surface & Glass Multi-Purpose Cleaner. Standard size for this product is a 750ml trigger bottle.
Windex Multipurpose Wipes
For an easy way to clean glass or shine surfaces, you may like to try Windex Surface & Glass Wipes. They are designed for windows, glass tables and mirrors. Windex Surface & Glass Wipes come in an original fresh scent and are available in a 28 pack.
Windex Outdoor Cleaner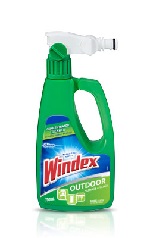 Windex Outdoor Surface & Glass spray may provide a solution for your outdoor dirt. It's designed with an all-in-one trigger to help remove any need for ladders and buckets. Windex recommends using the Windex Outdoor Cleaner on windows, outdoor furniture, boats, trailers, play sets and aluminium siding. Standard size is a 750 bottle.
Should I use Windex cleaning products?
Windex offers a fairly small line of cleaning products that doesn't cover products for specific cleaning needs beyond the basics. There is also only a small variety of fragrances on offer. Nevertheless Windex lists many uses for its products, from everyday touch-ups to shining up electronic screens. Most of its products are also designed for easy use, which you may find more convenient to handle when cleaning. There are many online reviews and ratings – such as ours – that you may like to check out before buying Windex to see if it will help with your particular cleaning situation.
About the author of this page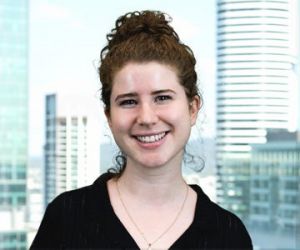 This report was written by Canstar Blue's Content Producer Luciana Lawe Davies. She writes about streaming, appliances and consumer products and services. Luciana enjoys bringing readers the best in what's on TV and at the shops, including the best deals and latest reviews.