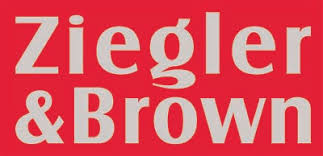 Ziegler & Brown BBQs Review & Guide
You know how it goes – sun's out, buns out. So, put some snags on the barbie and squeeze some tomato sauce to create the Aussie classic. Luckily, Ziegler & Brown offers a wide selection of barbecues and accessories to complement the nation's famously warm weather. Choose from a variety of LPG and natural gas options, and eat up the versatile features each BBQ has to offer.
To help you decide what to pick from the menu, we've listed barbecues from Ziegler and Brown below. Read on for details and prices, and decide which might be the best fit for your backyard.
Ziegler & Brown Barbecues
Whether you want to fry up eggs and bacon while caravanning, or enjoy a pizza from your CBD balcony, Ziegler & Brown provides a variety of barbecues to suit a range of settings. Available in a range of styles, the different type of barbecues on offer include:
1-Burner BBQs
2-Burner BBQs
3-Burner BBQs
4-Burner BBQs
6-Burner BBQs
Ziegler & Brown 1-Burner BBQs
If you're looking for an easy to transport BBQ, check out the compact Portable Grill from the Ziggy by Ziegler & Brown collection. Fire up the Portable Grill using LPG, and choose to have the high-domed roll-back hood either open or closed when grilling or cooking your next meal. The 1-burner BBQ includes one stainless steel burner and a matt vitreous enamelled cast iron hotplate can be purchased as an optional accessory. Different styles include 'Chilli Red', 'Gunmetal Grey' and Black (limited edition).
Alternative versions of the Portable Grill are available. The Portable Grill on Stand typically sells for $458.95, while the Portable Grill on Folding Cart will take you back $518.95.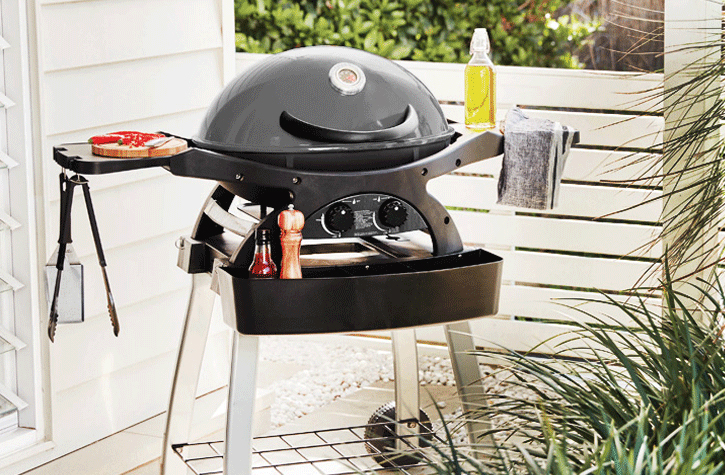 Ziegler & Brown 2-Burner BBQs
Ziegler & Brown's 2-Burner BBQs are claimed to 'never-ever rust', so you can stay reassured the Ziggy will still look fine after leaving it outside all year. The twin-burner cooking system is also said to provide plenty of versatility. Use both burners for apparently powerful direct grilling, or save on gas and cook smaller meals with just one burner. You can also close the high-domed hood to create baked goods, or leave it open to grill seafood.
It takes two to tango, which is why many of the 2-Burner BBQs use the brand's signature flame thrower ignition to keep the fires burning. Where multiple burners are being used and one burner goes out, the already lit burner(s) will automatically re-light the other. Available in most Ziegler & Brown products, the function is also said to ensure it only takes on try to ignite the barbeque. The Ziegler & Brown Twin Grill is similarly designed 'in two halves', so you can flip pancakes on the non-stick reversible hotplate and then fry meat on the griddle on the other side.
Twin Grills typically retail between $489 and $748, and offer both LPG and natural gas options. Some models like the Ziegler & Brown Twin Grill natural gas on Cart already come with accessories that are usually optional and cost extra.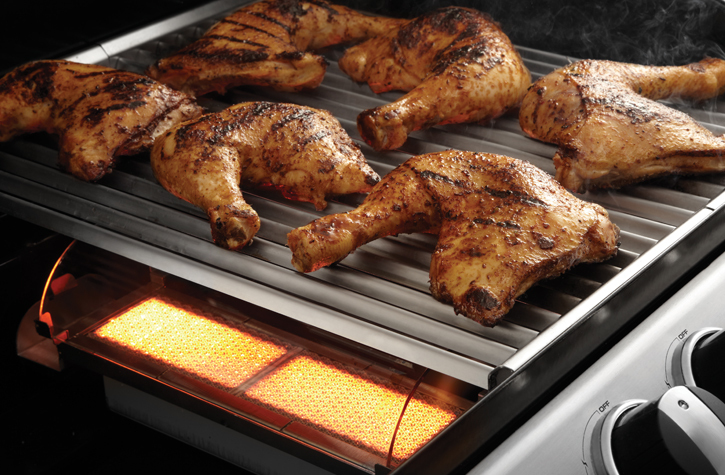 Ziegler & Brown Turbo Classic and Ziegler & Brown Turbo Elite
The 2-Burner BBQ collection also includes meatier models like the Ziegler & Brown Classic 2 Burner Barbecue and the Ziegler & Brown Turbo Classic 2 Burner Barbecue with Side Burner. These models uniquely feature Radiant Quartz Technology (RQT) burners, which, the brand claims, provide radiant heat directly under the food to prevent it drying out and staying moist.
Compared to the Twin Grill Ziggy, the Turbo Classic and Turbo Elite models are a pricier investment. The most affordable option is the Ziegler & Brown Turbo Classic 2 Burner Build-In Barbecue, which retails for $1,149. Costs can reach up to $2,049 for the Ziegler & Brown Turbo Elite 2 Burner with Side Burner.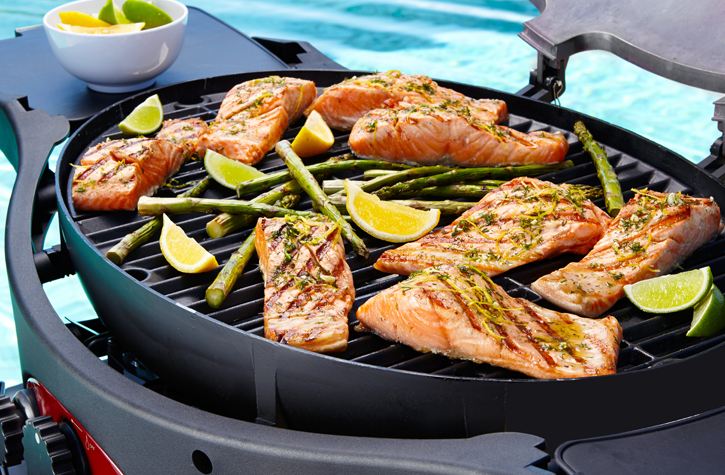 Ziegler & Brown 3-Burner BBQs
The Ziegler & Brown 3-Burner BBQ is for the entertainer. It includes several flexible functions including three stainless steel burners, with individual heat zones, as well as the brand's signature high-domed hood and flame thrower ignition. The Ziegler & Brown Triple Grill is also said to be durable due to the rust-free die-cast aluminium hood and firebox.
The price for these models typically range between $619 and $888. LPG and natural gas options are available.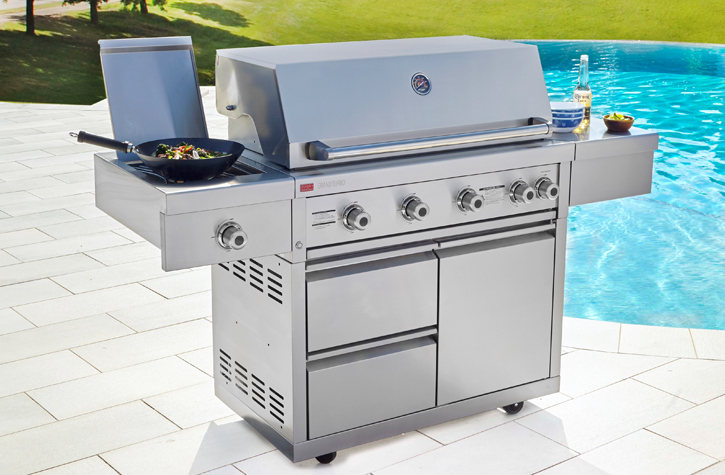 Ziegler & Brown 4-Burner BBQs
Looking to take home cooking to the next level? The Ziegler & Brown range of 4-Burner BBQs might do the job. Grand Turbo models like the Ziegler & Brown Turbo 4 Burner are stated to use stainless steel grills, which apparently provide a 'higher standard of fat-free cooking'. It is said to create less stickiness and ensure easier cleaning, as well as produce the 'distinctive grill brand mark'. The model also features a double skinned 304 grade stainless steel firebox and hood. This apparently ensures the heat stays inside, while keeping the exterior tough-safe and free from tarnish.
The Grand Turbo 4 Burner Barbecue is the most expensive BBQ in the series – valued at $5,395. If you want a more affordable option, the 4-Burner BBQs collection starts at $1,549, with the Ziegler & Brown Turbo Classic 4 Burner Build-In Barbecue.
Ziegler & Brown 6-Burner BBQs
Prepare to indulge in a few feasts if you choose a Ziegler & Brown 6-Burner BBQ. The range is fairly similar to the 4-Burner BBQ collection and doubles up on features like the double skinned 305 grade stainless steel firebox and hood. The collection includes a variety of built-in and freestanding models, which each product using LPG.
The Turbo Classic, Turbo Elite and Grand Turbo series are the most expensive products in the Ziegler & Brown range. Prices start from $2,549 for the Ziegler & Brown Turbo Classic 6 Burner Build-in Barbecue and reach up to $6,395 for the Ziegler & Brown Grand Turbo 6 Burner.

Should I buy a Ziegler & Brown barbecue?
From compact 1-Burner BBQs to take on a picnic, to large 6-burner BBQs designed for outdoor feasts, Ziegler & Brown cooks up a buffet of LP Gas and natural gas options for Aussies to choose from. Some optional accessories available include carts and stands, BBQ hotplates, BBQ covers and BBQ tools.
Looking for a simple barbecue? The Ziggy by Ziegler & Brown models are designed to be as versatile as the larger products, but are more suitable for couples and smaller groups who need to cook less to impress. Alternatively, the 6-Burner BBQs are made for people who need to cater towards a bigger variety of menu options.
Of course, you never really know how good a barbecue is until you get it home and fire it up. Fortunately, Ziegler & Brown has been a top-performer in Canstar Blue's customer satisfaction ratings for BBQs. Hit the link below to compare several brands on factors including performance, reliability, features and value for money.
About the author of this page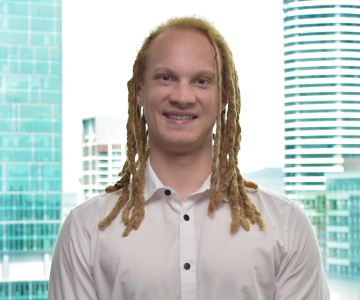 This report was written by Canstar Blue's Content Projects Lead, Dean Heckscher. He's our resident expert on all things automotive, health & fitness, streaming and more. Dean is also one of Canstar Blue's customer research report producers, helping to turn complicated subjects into easily-digestible information for our readers. He's passionate about helping consumers make better-informed purchase decisions on all manner of consumer goods and services.
What do customers think about Ziegler & Brown BBQs?
In 2019, Australian customers gave Ziegler & Brown 4 out of 5 stars for overall customer satisfaction for BBQs.
Ziegler & Brown BBQs
Canstar Blue
Award:
Overall Satisfaction