Australians might seem like a pack of whingers, but when it comes to internet and the NBN, most of it is justifiable. Australian internet speed rankings are falling – we're well outside the top 10, behind New Zealand in most reports, and even behind countries such as Mongolia, Macau, Romania and Qatar. So what gives? Aside from speed alone, looking at what customers complain about with their internet connection might shed some light on the issue.
Internet complaints fall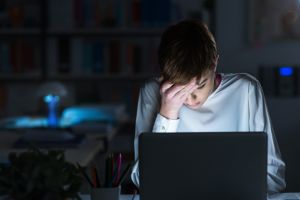 Internet and NBN providers have seen a decrease, although close to 120,000 complaints were received by the Telecommunications Industry Ombudsman (TIO for short) in the 2020-2021 financial year. According to the TIO's Annual Report 2021, almost 84% of complaints received were from residential consumers, with issues with bills and poor customer service recording the largest volume of complaints. Complaints from small businesses saw a 6.6% increase from the previous year, the highest volume of complaints the TIO had seen from small businesses in the last three years.
Complaints about providers being uncontactable increased by 88%, primarily driven by COVID in which providers had to navigate different working settings, with complaints about failure to cancel a service also drastically increasing as providers dealt with workplace issues.  But, what are people actually complaining about?
What are internet customers complaining about?
In our customer satisfaction survey in May 2021, top customer complaints about internet revolved around (in no particular order):
Speed
Reliability
Customer service
Price
Some comments are too rude for publication, but some people aired their grievances without swearing or offending anyone. Here are just a few, keeping in mind they are cherry picked to offer an overall mix of opinions and may not represent respective companies as a whole:
Complaints about internet speed
"Slower than old broadband."
Telstra NBN customer, VIC
"Slooooooooooooow."
"Slow slow slow."
Westnet NBN customer, NSW
"Speed is inconsistent."
Complaints about internet reliability
"Wish I was on their old cable network – more reliable."
"Brief dropouts are a regular thing."
"Connection should be faster on NBN than what it is."
Complaints about internet customer service
"Expensive and hard to contact if there is a problem."
Telstra NBN customer, QLD
"Almost impossible to make phone enquiries."
Telstra NBN customer, VIC
"Call centres aren't overly helpful."
"There is no longer 24-hour technology support."
"Customer service is hit and miss."
Complaints about internet price
"Cost is far too high."
"Cost per month is a bit expensive."
"Cost too much for speed."
Telstra NBN customer, ACT
"Could be a little cheaper."
It may seem like we focus more on the negatives than the positives, but the positive comments in the survey generally outshone the negative ones, and not many people want to hear about a provider that does its job as expected. In any case, there are a few common themes here – customers like compliant and pleasant customer service, a connection that doesn't drop out constantly, one that's fast enough to stream some shows, and one that doesn't cost an arm and a leg. If you have a complaint about your telco, how do you go about it?
How do you complain about your internet service?
There are two main methods to use if you want to air a grievance to, or about, your internet provider:
Talk to your internet provider directly
If unsatisfied, take your complaint to the Telecommunications Industry Ombudsman (TIO)
Beyond that, there are a few tips you can use to make sure to heighten of chances with getting what you want when speaking to your telco first and foremost.
Know what you want and what you're actually complaining about
This is probably the first step you would need to consider. If you have a multitude of issues, there's probably not much use in rattling them all off to the representative on the other side of the phone or computer at once. Instead, pick one or two important issues, focus on those then try and address the others later.
Write down your complaints if need be
Think of what you want to say before ringing or signing in to an online help chat
Write down satisfactory solutions
Approach the chat in a methodical, measured way
Identify if you're actually speaking to the right person for the issue
Most call centres have wait times – that's just an irksome fact. However, there's nothing worse than waiting on hold for half an hour with someone only to be told that some other person will take care of that. Big telcos like Telstra and Optus have many departments, so make sure you're speaking to the right one.
Telcos usually have at least two numbers – one for the general inquiries and billing, and one for tech support. Pick the right one.
Talk to someone with the ability to make decisions. Escalate to a higher-up staff member if need be.
Be firm yet polite
This probably goes for most grievances in life. However, it's needed in situations none more so than calling a help centre. Often you'll have to wait quite a while, which is annoying in itself, but yelling or being rude to the person who picks up the phone won't achieve anything. Chances are they are going from one complaint to the next, and they didn't personally cause your problem.
Learning to deal with wait times in a calm manner can be a big benefit
Being firm yet polite takes the emotion out of the situation
Emailing or using the online chat function may take longer, but takes further emotion out of the situation and solves verbal miscommunication.
Talk to TIO
There are some solid reasons for taking your complaint to the Ombudsman. If you ask to escalate the issue with your telco to a higher power and are refused, that's usually grounds for TIO to get involved.
Talking to TIO doesn't have to be a 'last ditch' or desperate measure.
TIO often deals with even minor complaints that do not warrant an investigation
If you've spoken to even one person at your telco, a call to TIO is more than warranted if your issue is still unresolved.
Take it to social media, but tread carefully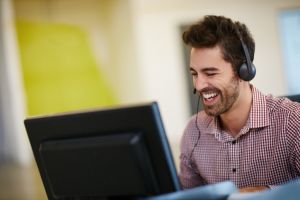 If you have a Facebook or Twitter account, no doubt you have seen those complaints to various companies' social media that go viral. Usually if you can garner enough publicity, the company will come back straight away and sort the issue out. However, the majority of complaints are not viral, and social media can be a cruel place.
If your post comes across the wrong way or seems unjust or overly emotive, expect swathes of cruel keyboard warriors to spray you.
To heighten your chances of a swift response, grammar, punctuation and layout of your post need to be decent, with the point of your complaint clear and concise.
The best viral posts are usually either funny, unusual or both.
Social media is a good way to increase exposure to a problem, and leaves companies with nearly no choice but to respond
Are telco complaints warranted?
Yes… most of the time. If you're paying for a service, and especially one you think is expensive in the first place, you should rightfully expect it to work smoothly. Australia is a bit behind other countries in general when it comes to internet, so having a subpar connection that goes awry only adds insult to injury – we wonder if those Mongolian telcos receive thousands of complaints like Optus and Telstra do. That being said, there are some things that may not even require a call to your telco, and you may be interested in some of these guides:
Overall, customers were fairly satisfied with their broadband, with only a few commenters evidently totally dissatisfied. If you do have a complaint, talking to your telco with a clear objective and a polite demeanour is a good way to get what you want out of your complaint. However, don't be afraid to approach the Ombudsman – chances are your issue can be quickly solved. And if you're properly dissatisfied, maybe it's time to look for a new provider. Compare NBN providers via the button below.
Original Author: Harrison Astbury