You might think the two terms describe the same thing, but modems and routers are actually slightly different. Today, however, they're often used so interchangeably that they almost do mean the same thing – that little box you access the Wi-Fi through. So what are the differences between modems and routers, and which is best for your home internet needs?
What's the difference between routers and modems?
Though the two terms are often used interchangeably, there is a key difference. Routers connect your devices around the home to each other, while your modem connects to the internet. When you connect to Wi-Fi you're actually connecting to the router part of your box, which then forwards traffic through the modem component and to the internet.
If you need Wi-Fi connection for multiple devices, a router with a built-in modem is what you'll need.
If you have a modem-only device, it is usually wired and you'll need to connect directly to it to access the internet. To get multiple devices connected, you'd need to buy a router and plug it into the modem.
Luckily, we're not living in 2001 anymore and providers these days often include a hybrid router-modem in the package. This means that you simply need to 'plug and play' without fiddling with two devices.
Most devices on the market today may say they are a 'modem' or a 'router'. However, the fact is the device you are purchasing probably includes both. This makes it easier to simply connect to the internet to watch cat videos more easily.
Security Features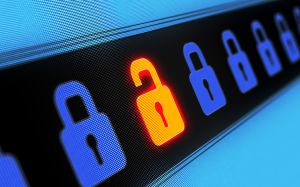 As briefly mentioned earlier, routers can be more secure, but why is this so? This is because it emits a Wi-Fi network in which your device connects to. This is instead of connecting straight to the internet through a modem. This alone can mean there's an extra layer of security, but does not ward off attacks entirely.
Routers make a compelling case for themselves, often including a hardware firewall as part of the package.
Routers with firewalls can basically act as a traffic policeman, patrolling the type of traffic allowed and preventing malicious software from infecting your devices. Firewalls allow you to control incoming and outgoing traffic, and can provide peace of mind when surfing the web.
Firewalls don't prevent attacks, however, and using a strong password for your Wi-Fi router is a good deterrent for potential hackers.
A modem often provides no such security, and as such can be dangerous if connecting directly to the internet through one.
Speeds
This may come down to how you connect, rather than what device you connect to the internet through. Connecting via modem to the internet is likely through an Ethernet cable, and this generally leads to much faster speeds as opposed to if you connected through Wi-Fi.
You can still connect via Ethernet with a router, and modem-router boxes, if you look inside, are likely just a router and modem soldered together anyway.
Of course, buying the right router for your needs, and making sure it's ready for the NBN can aid in securing faster Wi-Fi speeds.
Prices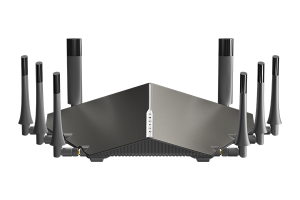 Prices are largely similar if comparing a like-for-like model in the router and modem spaces, however if combining the two into a 'modem router', prices can be dearer. Take the below examples from D-Link:
The 'Cobra' AC5300 Wi-Fi modem-router costs about $750 at retail price.
The equivalent AC5300 router-only device costs just under $700, so you are essentially paying $50 extra to actually connect to the internet.
However, many retail networking devices these days are both a router and modem combo. Prices start at approximately just $40 to upwards of $1000 for the most premium models.
Internet Plans with Included Modem/Routers
If you're looking for a new provider and a new modem-router, then you can relax as many providers include a device on their broadband plans, often at no extra charge if you jump through some hoops.
iiNet
iiNet includes modem-routers with many of its plans over both ADSL and NBN connections, with discounts offered for customers who sign up to a plan for 6 months. Currently, iiNet's included modme is $99.95 upfront on a no-contract plan, and $59.95 on a six-month contract. A $10 delivery fee applies.
Most plans include the iiNet-branded 'TG-789', which is capable of gigabit speeds through the 4x integrated Ethernet ports.
With iiNet, unlimited plans start at about $70, and speed jumps on the NBN can be added from an extra $10 per month.
Dodo
Dodo provides unlimited data from just $29.90 per month on ADSL, and on many plans includes a Wi-Fi modem. The included modem is a Dodo-branded 'HG659' modem and is $0 on a 24 month contract. 12 month contracts attract a $50 fee, while month-to-month plans see an increased fee to $109.
The included modem is a dual-band gigabit router and is ready for the NBN. It features two USB ports for media sharing and wireless printing.
To get the best deals you usually need to sign up for two years, but to see Dodo include a high-performance router for $0 is promising.
Optus
Optus has unlimited data starting from just $60 per month across both the NBN and ADSL connections. Month to month plans attract a $200 set-up fee, which includes the modem, while 24 month plans have $0 set-up.
Little information is given about the type of modem on offer, but customers on an upgraded $80 plan receive an AC gigabit modem, instead of the base model.
Optus also offers entertainment bonuses like Optus Sport and Fetch TV packages. To get the best deals you usually have to either sign up for 24 months or pay at least $80, but modems are included on most plans.
TPG
TPG has unlimited plans starting at around $60 a month and a choice of three speed tiers on the NBN – 12, 50 and 100. For $0 set-up customers have to be willing to sign up to an 18 month contract, but both contract types include a modem.
The included modem is a TPG-branded one, and features dual-band AC capability, with four gigabit ports. It is also VoIP-capable. A $10 delivery applies.
TPG stands out for having NBN 50 speeds at only $10 extra over its base plans, and a 'typical evening speed' on that speed tier of around 42Mbps.
Telstra
Australia's biggest telco includes its 'Telstra Gateway' modem with many 24 month plans, and has unlimited data from $99 a month. NBN plans start at NBN 25 by default, with speed boosts available from $15 a month extra.
The Telstra Gateway can be purchased for $170-$390 based on model, or can be included on a lot of plans for a set monthly fee. It allows access to the Telstra 4G Network if Wi-Fi is down.
The modem boasts AC classification and gigabit speeds, making it NBN-ready and capable of some fast speeds.
Other Providers
A number of other, smaller, providers also include modems as part of the plan – sometimes at no extra cost or on lengthy contracts! The standout providers below are:
There are many other providers that include modems as part of their plans, all you have to do is hunt around for the best deals. Keep in mind to get one included at no extra cost you may have to sign up for a year or more!
What should I get – modem or router?
If you're in an electronics store scratching your head and the assistant comes over and you say either modem or router, they'll likely refer you to the same thing. Because these days the terms are used pretty much interchangeably, and often both the modem and router come in one neat package. Today you can't really go wrong, but if you have a modem only, you will need a router as well.
Each component can cost upwards of $700, or as little as $40-$50, but many brands include both components.
Alternatively, going with a provider with an included modem can take a lot of hassle out of the equation. Though if you're a discerning buyer, going your own way may be more satisfactory. Remember – routers 'route' the Wi-Fi network around your home, and modems connect you straight to the internet. Happy shopping!