Southern Phone wins Canstar Blue Green Excellence Award
Customer-focused mobile and internet provider Southern Phone has received Canstar Blue's Green Excellence Award for its suite of Carbon Neutral Mobile, Home Phone and Internet Products.
The telco's full range of residential mobile, internet and home phone plans are now certified as meeting the requirements of Climate Active's Carbon Neutral Standard; as of January 2022, that's over 180,000 carbon-neutral services in operation. Extra impressive: Southern Phone's carbon neutral products are available at no additional cost to customers, meaning you can help support sustainability measures without taking a hit to your wallet.
What are Southern Phone's Carbon Neutral Mobile, Home Phone and Internet Products?
Southern Phone's carbon neutral products include the telco's entire suite of phone and home broadband plans; they're the same plans customers know and love, but with the added bonus of being carbon neutral.
The telco first launched its carbon neutral initiative in June 2021, and now operates its entire personal product range with certification from Climate Active, an Australian Government-backed network of businesses, organisations and individuals working to take action on climate issues.
---
"Southern Phone's switch to offering carbon neutral products across the board is a standout feature, and one that hopefully sets an example to other mobile and internet providers."
Tara Donnelly – Canstar Blue Telco Editor
---
All greenhouse gas emissions associated with the production and supply of Southern Phone's services are now either reduced or offset to a total of zero. This is mainly achieved by buying and retiring carbon offsets; for example, Southern Phone has pre-purchased and retired credit units from the Carbon Conscious Capture Project 1, which has reforested 5,700 hectares of land in Western Australia.
What we like about Southern Phone's Carbon Neutral Mobile, Home Phone and Internet Products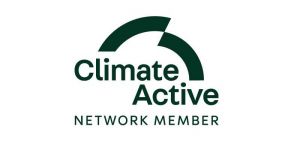 It's included on all plans at no extra cost
Southern Phone's carbon neutral certification is included in all its mobile, broadband and home phone plans, so customers won't need to pay extra to ensure their purchases support sustainable practices. Including this feature as standard, without compromising on plan prices or value, also makes these products accessible to Australians who may feel priced out of more expensive eco-friendly services.
Southern Phone has named its major offset projects
Alongside the Carbon Conscious Project in Western Australia, Southern Phone's carbon offsets also support the BURN Stoves Project in Kenya, and the Ceramic Water Purifiers Project in Cambodia. These initiatives help to provide Kenyan communities with more efficient and environmentally-friendly cookstoves, and ensure families in rural Cambodia have access to clean and safe drinking water and sanitation.
It shows a commitment to sustainable change
Southern Phone was acquired by energy giant AGL in 2019, so it's understandable that customers may have concerns about a telco now owned by Australia's biggest carbon emitter. However, Southern Phone's transition to carbon neutral products cements its value as a community-focused and forward-thinking provider, particularly in a sector where even major brands can be reluctant to commit to renewables.
What are Canstar Blue's Green Excellence Awards?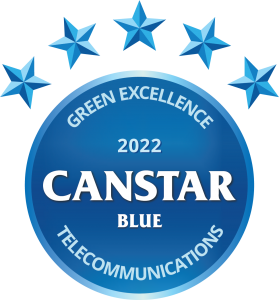 Canstar Blue's Green Excellence Awards recognise products, services and initiatives that empower consumers to make sustainable choices across categories including energy, telecommunications and appliances.
Our judges assess submissions based on criteria such as environmental impact and targets, a company's commitment to sustainability, and the accessibility and affordability of the product, service or initiative.
Read the full Canstar Blue Green Excellence Awards Methodology.
Southern Phone mobile plans
Below is a selection of Southern Phone postpaid plans from Canstar Blue's database, listed in order of standard cost, lowest to highest, then by data allowance, largest to smallest. Try using our mobile phone plan comparison tool to see a wide range of plans from other providers. This table includes products with links to referral partners.