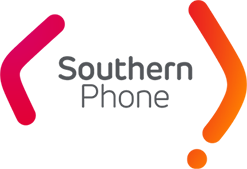 Southern Phone Mobile Plans Review
The mobile phone plan market is ever-increasing, and a player currently making a racket is Southern Phone. Operating on both the Telstra 4G Network and Optus 3G Network, Southern Phone offers a large variety of postpaid plans, with a range of contract options. You'll also get the choice of either a bundled phone plan, or SIM Only plan. With Southern Phone's array of plans, you'll be Yee-Hawing, watching NASCAR and eating southern fried chicken in no time. But in a saturated mobile market such as Australia, how does Southern Phone really stack up?
Founded in 2002, Southern Phone started out of concern for the lack of networks available to regional and rural communities. Following a grant of just under $5 million from the Australian Government at the time, Southern Phone developed a strategy to better service these areas. Nowadays, Southern Phone's constitution stipulates that only Australian local governments can hold shares in the company. Dividends are paid to local governments, and used to fund local projects in the community. It's a noble cause, but how do its plans look and compare?
Southern Phone Mobile Plans
Southern Phone has an incredibly wide variety of both SIM-only and bundled phone plans starting at just $7 a month on a postpaid basis. Most plans are similar across either the SIM-only or bundled format, so one particular subset of customers is not disadvantaged. However, when purchasing a Southern Phone plan you'll have to keep an eye on the network on offer – either Optus 4G, or Telstra 4G, labelled 'Green' and 'Orange' phone plans respectively.
Southern Phone Green Plans
These are the plans using the Optus network, and there are five base plans on offer with the ability to either have it as a month-to-month plan or a 12 month contract, with bonuses for hopping on the latter. Prices start at $12 and all plans come with unlimited calls & texts.
12 month plans generally get a fair bit more data than their month-to-month counterparts, most notable with the more expensive plans, where you can get 30GB for $65 as opposed to 20GB for $60.
Southern Phone has a fairly interesting set of phone plans on offer here, ranging in price from $12 to $65 for a month. It's important to note that while these plans do come with no lock-in contract, customers will be charged $8 if they decide to port out to another service. Here's how the plans look on a month-to-month basis:

Southern Phone Orange Plans
If you desire something on Australia's largest network, Southern Phone also has you covered. However, keep in mind that it uses 'parts' of the Telstra 3G and 4G networks, so you may not receive the same coverage as an actual Telstra phone plan – an important caveat for those living rurally. Nevertheless, there are five plans under the Orange designation, but with a lower entry price of $10.
Prices start at $10 for a month, which includes $500 talk and text credit plus 500mb mobile data.
Prices max out at $100 for the month, which includes unlimited talk and text plus 30GB data
Call rates on the $10 plan are: texts billed at 25c, and calls at 99c with a 40c flagfall. Reminder, the $8 port-out fee also applies to these plans.

Southern Phone Bundled Plans
Southern Phone remarkably has some mobile phones on offer that can either be bought outright or bundled in with a variety of phone plans. Basically, any phone plan can be bundled in with various repayments for smartphones.
Southern Phone's range mostly consists of entry-level or previous-gen phones but the Samsung Galaxy S8 and S8 Plus are available.
The S8 can be had from $61 a month, while the Plus will set you back at least $66 a month.
This is a peculiar move for a comparatively tiny telco, but it only adds more competition to the bundled phone plans segment. Here's how the phone plans look with a Samsung S8 bundled in.

How does Southern Phone compare to other providers?
Southern Phone's variety of plans spread across two networks and further split into contract and no contract options makes it an interesting telco. We'll split them down further by cost to compare them with other telcos.
Southern Phone Plans $20 and Under Compared
Southern Phone has some cheap mobile phone plans, but the fact is you can probably find more 'bang for buck' elsewhere. Take Jeenee Mobile, SpinTel and Moose Mobile for example. All are on a postpaid, basis on the Optus 4G network and offer at least 500mb data for less than $15. Moose is one of the cheapest providers to offer a postpaid plan, while to get the best deals with Jeenee you'll likely need to sign up for 6 or 12 months.

Southern Phone Plans $30 and Under Compared
Plans around the $20-$30 mark are most competitive and providers pack a lot in for relatively cheap monthly fees. At this rate, 2GB plus unlimited calls and texts come pretty much as standard with a lot of plans, and as such, Southern Phone remains pretty competitive if you choose a plan on the Optus network. Some of the more noteworthy postpaid plan in this price bracket are Jeenee and SpinTel once again, as well as Vaya. SpinTel is one of the cheapest to offer 5GB data, and this plan comes with a no lock-in contract to boot.

Southern Phone Plans $50 and Under Compared
If you're willing to spend big bucks, a lot of mobile virtual network operators (MVNOs) have you covered, with big data allowances and other inclusions. Unlimited calls and texts is a foregone conclusion at this rate, and it's not unreasonable to expect 5GB for less than $40, and 10GB for less than $50. Moose Mobile is a frontrunner again, as is Jeenee Mobile. Amaysim also comes to play with 5GB and can be had on either a prepaid or postpaid basis. Southern Phone is competitive but keep in mind the 12 month contract. Moose is the only 10GB provider here to offer no lock-in contract. All use the Optus network. One thing that is becoming apparent is that if you aren't concerned about network, Southern Phone's Optus network plans generally offering more data for your money, while the Telstra network plans fall behind a little.

Southern Phone Plans $70 and Under Compared
Southern Phone comes up big here, with unlimited calls and texts and 15GB of data. However, once again, Southern Phone's Telstra network plans fall a bit flat. Jeenee Mobile and Amaysim come into the fray once again with competitive plans – the best deal with Jeenee come on a 12 month contract. However, surprisingly Telstra provides a thoroughly impressive option here, and is indeed the only carrier to offer full, unbridled access to the Telstra 4GX network. At only a $9 premium to these other plans, if you're living rurally Telstra may be a solid option.

Southern Phone Bundled Phone Plans Compared
Southern Phone makes a somewhat surprising foray into the 'phone on a plan' market, and even offers up the Galaxy S8 series in its basket of wares. Besides the S8, though, you're generally relegated to bundling previous-gen or basic smartphones. Perhaps the most noteworthy thing about Southern Phone is that any plan can be bundled, so you can even bundle your basic $10 plan if you so choose. Here Southern Phone offers one of the cheapest Galaxy S8 bundles going around, but keep in mind you only get $500 call value and 500mb data. Spending a few more dollars with Southern Phone gets you into an unlimited plan, while other providers such as Virgin Mobile, Woolworths Mobile, Vodafone, Optus and Telstra all offer interesting plans.

Is Southern Phone right for me?
Southern Phone's wide variety of phone plans means that there's likely a phone plan out there to suit your needs, but can you find better 'bang for buck' elsewhere? That's a question only you can answer with your own needs in mind, but from what's seen above, Southern Phone is a competitive provider but a number of providers can and do offer more inclusions for similar amounts of money.
Southern Phone's Optus network plans are most competitive while its Telstra network plans are a bit lacklustre when it comes to data inclusions.
At the upper end of the spectrum, Telstra offers very competitive plans which may suit rural customers needing unbridled access to Australia's most expansive network.
Southern Phone's initiatives for rural Australia are noble, however. If you're living in a rural area then you may feel touched by Southern's sentiment. It may well be enough to sway these people, but urban dwellers may not feel the same way.
The hard fact is that many urban people just want the best bang for buck and might not necessarily feel sympathy for the issues Southern Phone addresses. Overall, Southern Phone has a wide variety of plans from cheap to expensive, and chances are you'll find a plan in your price range. However, with a little more hunting around, you can probably find a phone plan with more data for the same money elsewhere.