Every iPhone user knows the frustration of their messages occasionally switching from blue to green. The blue texts of Apple's iMessage have become ubiquitous – but how exactly does it work? We bring you a guide on everything you need to know about iMessage. So, read on to find out.
What is iMessage?
iMessage is Apple's internet-based messaging service for iPhone. It's a built-in service which lets you send instant messages to other iPhone users for free using your data connection – the only costs are data chargers from your mobile plan provider. It's also built in to macOS, allowing you to use it on your Apple laptop or desktop.
How does iMessage work?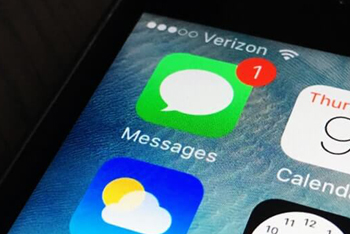 iMessage is built into the Messages app on iPhones, the same app which lets you send SMS messages (i.e. texts). Messages will send texts to your friends via a blue iMessage by default, but will switch to regular green SMS messages if your contact doesn't have an iPhone or one of you can't access mobile data.
What's the difference between iMessage and SMS?
While they virtually do the same thing – send messages – there are a few key differences between iMessage and the traditional SMS, which are explained below:
iMessage: An iMessage is an instant text message which can only be sent between Apple products, but relies on the internet and uses data or WiFi. An iMessage can include text, images, videos and attachments, and is protected by end-to-end encryption, meaning only the sender and receiver are privy to the contents.
SMS: SMS stands for Short Messaging Service. An SMS is a text message which contains just text of a maximum of 160 characters, and cannot include pictures, videos or effects. It relies on the telecommunications network your phone provider is affiliated with.
This can be confusing, but don't worry – all your messages will get sent the same! The major difference between the two services is speed and cost. SMS messages can sometimes be slower to send or receive and may occasionally cost more, compared to iMessage. This isn't a huge problem though as most current mobile plans include unlimited SMS.
What can iMessage do?
iMessage allows you to send text messages, photos, videos, contact cards and a whole lot of documents to other iPhone or Apple Mac users. You can also send a huge range of emoji and stickers, with countless different sticker packs available for download from the App Store. You can even create your own 'Memoji', an animated emoji that you can design to look like yourself – or anybody else really! You can read more about the features in the i0S 14.5 here.
iMessage Features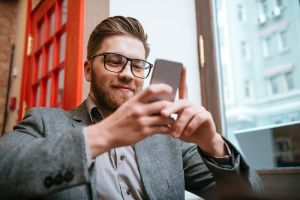 iMessage has a number of features to help make communicating easier (and a bit more fun). iMessage features include:
Group conversation
You can create a group and chat however you like. iMessage automatically detects what system everyone in the group is using, and uses the appropriate message type, so nobody misses out. You also have the option to view all responses, send effects, share locations, name the group and mute notifications.
Reply to specific messages
With i0S 14 you can reply to specific messages in a conversation. This helps to keep the chat flowing smoothly and avoid confusion in a fast-paced convo. To reply to a specific message, hold the message you would like to reply to and tap 'Reply'. Your message will appear with the relevant linking message, in smaller print, as a reference. If you are in a group chat, everyone can see reply messages.
Leave a group conversation
You can choose to leave a group conversation with three or more participants. This feature is useful for a large group message which is getting hounded by notifications, or if you simply no longer need to be a part of the conversation. If you want to leave a group iMessage, follow the steps below:
Step One: Select the text message you want to leave.
Step Two: Select the group icons at the top of the conversation thread. This will give you a list of everyone in the conversation.
Step Three: Scroll down and tap 'Leave Conversation'
Memoji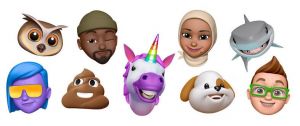 Memoji lets you create a large emoji which looks like you! You can customise the look, voice and even facial expressions to match your own, making a pretty memorable character to send over iMessage and FaceTime. Memoji requires i0S 12 or later to operate, so as long as you have updated your iPhone in the last couple of years, you should be good to go.
How to create a Memoji
If you want to create your own Memoji, follow the steps below:
Step One: Open Messages and tap the 'Compose' button
Step Two: Select the Memoji button. Swipe right and tap 'New Memoji'.
Step Three: Customise the features of your Memoji to reflect your look and personality. You can alter skin tone, hairstyle, eyes and more.
Step Four: Tap 'Done' and your Memoji has been created!
Message Effects
Message effects help your iMessage come alive. With Message Effects, you can change the way your message bubble appears, use Memojis and a whole range of screen animations. To use Message Effects in your conversations, follow the steps below:
Step One: Open Messages and select the Compose button, or go to an existing conversation.
Step Two: Type in your message, or insert a photo, and then hold down the Send button.
Step Three: Select the grey dot above the Send button. You can now preview all the available effects.
Step Four: Select the Send button and make your message pop!
How do I turn on iMessage?
It's easy to turn on iMessage, simply follow the steps below:
Step One: Open iPhone Settings
Step Two: Scroll and open Messages
Step Three: Tap the toggle next to iMessage
Step Four: Once it is green, it is enabled, and will stay that way until you change it
You can add in some additional features if you want to customise your iMessage settings, including SMS Messaging, Group Messaging, Read Receipts and whether you want to see a subject field or the character count
How much data does iMessage use?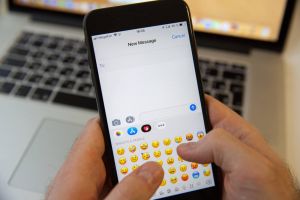 How much data an iMessage uses will depend on what you are sending and receiving. A regular text message will generally use less than 1KB, but an iMessage including text, video or large attachments may use more. If you use iMessage predominantly for plain text messages don't worry too much, but if you are sending a lot of attachments, it never hurts to keep an eye on it to ensure you don't go over your data limit.
Why isn't my iMessage working?
Are you seeing the dreaded red exclamation mark? If you don't seem to be able to send or receive iMessages, there are a few things you can do.
Check iMessage is turned on. It sounds obvious, but it can be easy to forget that you might have switched iMessage off on a mission to save data. Always double check the toggle is green.
Check you are connected to the internet. iMessage cannot function without the internet. If you can't access any data or WiFi, stick to good old SMS.
Check whether your phone is receiving messages from your phone number or Apple ID. If it is set to one or the other, you may not be able to receive an iMessage until it is resolved. Check your phone number is set to send and receive messages. Go to Settings – Messages – Send & Receive.
Restart your device. When all else fails, restarting your device often solves mysterious glitches!
Pros & Cons of iMessage
With plenty of means for communication these days, is iMessage better than any of the others available? Here are some of the pros and cons of iMessage.
Pros of iMessage
Pros of iMessage include:
iMessage is a fast and convenient way to send a wide range of encrypted texts, pictures, videos and attachments. It is a fun way to text and gives you many options for customising your communication.
iMessage keeps you informed of your contacts movements with read receipts, location tagging and typing bubbles, which helps to keep you up to date and takes the guess work out of the digital conversation.
If you are overseas, you can still send messages using the internet and your Apple ID, making iMessage highly flexible and convenient.
Cons of iMessage
Cons of iMessage include:
It does rely on internet, so if you are out and about and run into a black spot or run out of data, you will not be able to carry on your conversation.
It uses Apple ID, so if you lose your phone, or someone has access to your Apple ID, such as if you are sharing a device, your messages may be exposed.
Can I use iMessage on Android?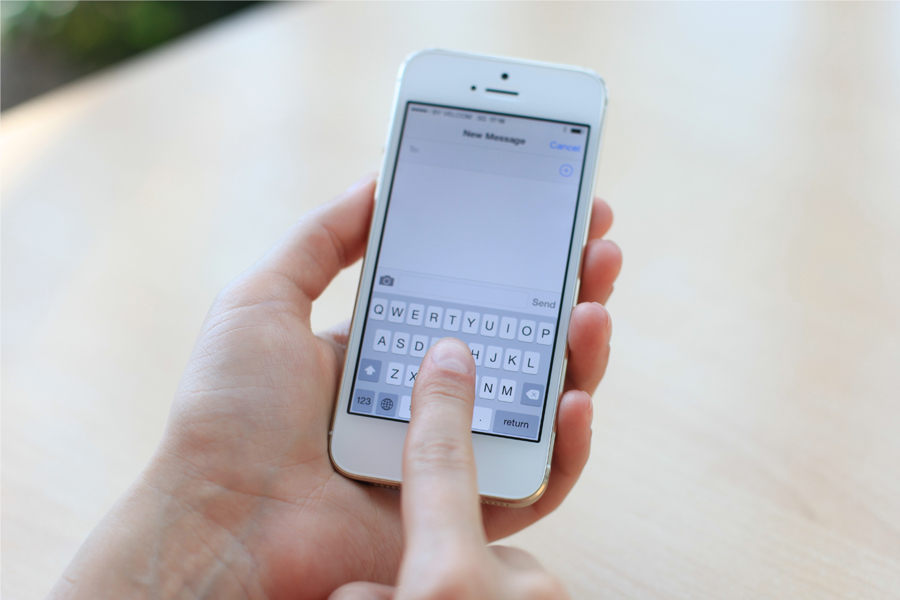 Unfortunately no, iMessage is not available on Android – it's exclusive to iPhones. Unlike iOS, Google's operating system doesn't include a built-in instant messaging service; the Messages app on Android just lets you send plain old SMS texts.
Google has recently rolled out Android Messages on the web, letting you access your phone's SMS messages from your web browser. However, these are still SMS messages rather than instant messages – they get sent through your phone rather than over the web, so your phone still needs to have reception even if your computer is connected to the internet.
With that said, there are countless different instant messaging apps available on both the Google Play Store and the App Store, allowing you to send instant messages via the internet regardless of which phone type you have. Some popular apps include Facebook Messenger, Whatsapp, Viber, Kik and many, many more, all with different features and layouts. You can see the full list of the best third-party apps here.


Original Author: Sam Bloom