When it comes to value for money, OPPO certainly packs a punch with its wide selection of smartphones for all sorts of users and price points — from premium phones to cheap devices. Enter the OPPO A series. Each year, OPPO adds devices to its budget-friendly series of devices, and the start of 2021 saw the introduction of the OPPO A15 phone.
Priced at only $239 AUD, on paper at least this phone packs in quite a few features for a sub $300 device. But the big question is, how do these features translate into reality? In this review, we'll take a look at the overall performance of the OPPO A15 and whether this device is going to give you the sort of value-for-money that you've been looking for.
OPPO A15 features and specs — quick summary
Before we get into the details of the performance of this device, here is a snapshot of the features and specs you can expect from the OPPO A15:
$239 AUD RRP
6.5 inch HD+ LCD Display
32GB storage + up to 256GB expandable storage
3GB RAM
4,230mAh battery
Octa-core processor
Fingerprint scanner + Facial recognition for unlocking
Triple rear camera setup (13MP + 2MP macro + 2MP depth lens)
5MP front-facing camera
Runs Color OS V7.2 (based on Android 10)
Dynamic Black and Mystery Blue colours
OPPO A15 Pros:
Fast unlocking (both fingerprint and facial recognition)
Phone finish looks really nice and not cheap
Lightweight and comfortable to hold, nice big size
Photos very true to life with colours
OPPO A15 Cons:
Some included camera functions aren't really worth using
Photo auto-brightness adjustment not very intuitive
A bit slow to process/load at times
Slow to charge
Design and functionality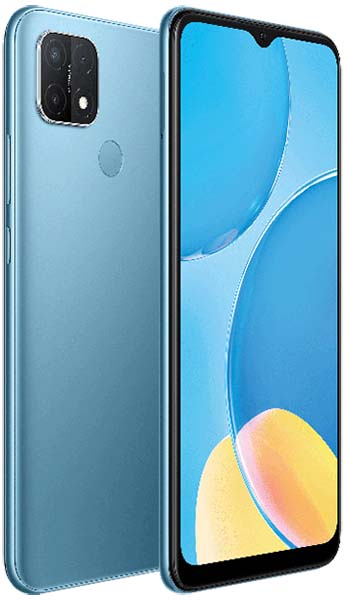 First up is the look. The A15 is available in a black and light blue version, and the light blue version looks absolutely gorgeous in reality. It has a nice matte metallic finish which reflects the light beautifully, but is prone to fingerprint smudges (easily avoided by using the included clear jelly case). While the finish is plasticy, you certainly wouldn't know by looking at it.
While it's on the larger size at 6.5 inches, it's super lightweight (around 175 grams) and really comfortable to hold. If you have smaller hands, you won't really find this phone to be uncomfortable or unbalanced to use.
The HD+ LCD display with 60Hz refresh is nice — it's quite bright and delivers a good performance. The auto-brightness feature is really intuitive and seamless, and while it can be a little glitchy when going from darkness to a well-lit space, it's quick to correct this and hardly an issue.
The A15 also includes a rear fingerprint scanner and facial recognition unlocking. Both of these functions performed really well — they were super easy to setup and unlocking with fingerprint or facial recognition is very seamless with very little need to reposition your finger or face. For a phone at this price point, you'd be forgiven for expecting the unlocking technology to be a bit slow, but the A15's unlocking performance is what you'd expect on a more expensive device. These days, the technology is so good that the expectation of fast and seamless unlocking exists with most devices, but it's surprising how many manufacturers can still get it wrong — that's why the A15's performance is a nice surprise.
The overall look and feel of the A15 is really nice. It certainly doesn't look or feel 'cheap', and the thinness and lightweight nature makes it really easy and comfortable to use, making it easy to forget this is one of OPPO's cheapest phones on the market.
Performance
The OPPO A15 is powered by an Octa-core processor with Hyper Boost 2.1, and comes with 3GB of RAM and 32GB of inbuilt storage. If you need more than 32GB, expandable storage is available up to 256GB.
As you'd expect from a basic-level smartphone, the performance was ok but nothing ground-breaking. If you're used to a premium device, you will definitely notice that the A15 is slower at loading web pages, social media, etc. But really, that is to be expected for a device at this price point. It's certainly not glaringly obvious or annoying, and I didn't find my overall experience with this device to be majorly dampened by this.
One issue I did have was trying to setup the Facebook app (which was pre-installed) — it was slow to setup and the app did crash a couple times during setup. Other apps at times were a bit glitchy when using, such as navigating from split screen into single screen, but realistically, unless you use split screen a lot, it's not going to be too problematic.
At times, I found the screen's touch sensitivity to be a bit lacking. Using gestures to navigate pages was a little clumsy (although this isn't uncommon for some Android devices compared to the fluid swipes of an iPhone) and there were times when trying to use sliders for adjustments or pinch to zoom in/out when taking photos, required several attempts or was just slow.
The screen makes for a really nice viewing experience and at times it's easy to forget that it's not the screen of a more expensive device, with HD videos looking clear and crisp. Although I found the colour to not be as vibrant as you'd get from a more premium display. The inbuilt speakers were a bit of a let down — the quality was fine and you get used to it, but it does lack depth and bass, producing a more 'tinny' listening experience. However, this is not uncommon for cheaper devices and really, if you don't use the built-in speakers too much, it's not a huge issue.
The A15 includes a 4,230mAh battery, and it is a big enough battery that you don't feel like you're draining it much with your standard use. After 20 minutes of streaming HD video, it only drained 3% of the battery, while around 30 minutes of web and social browsing drained around 5% of battery. It's a pretty solid battery performance, however getting it back up to charge is a mammoth effort. Testing out the charging times, I was able to get 77% of battery charged but over the space of two hours. This was frustrating, however if you tend to only need to do one charge overnight, you won't notice it.
Overall, while there were a few performance issues with the A15, you have to keep in mind the price point. For a device under $300, these are not really issues with the device specifically but more of 'you get what you pay for'. No device at this price point will have the ultra-fast processor of a premium $1,000+ device and it's important to keep that in mind. For the price point of the A15, the performance really stacks up and I had nothing to complain about. It's great for everyday use, it does what you need it to and if anything, you might be surprised by how good the performance is for the price you pay.
Cameras
For this price point, OPPO does a good job at ensuring that your phone photography needs are met thanks to the triple rear-camera setup with a 13MP main lens, 2MP macro lens and 2MP depth lens. The front-facing camera is 5MP and presented in a water drop-style notch, plus several features are included like Portrait Bokeh, Night mode, panorama and HDR. While there aren't as many photography features included as you'd get on a more expensive device, it still includes the basics. Video is also very basic and you won't get any flashy video extras or effects.
The A15 is not the phone for you if you want the best phone camera experience around, which is to be expected of a cheap smartphone. That being said, if you want a phone with a camera setup that can do a decent job at taking a range of photos, the A15 is going to give you the right kind of value for money.
I was impressed by how true to life the colours were when taking photos both indoors and outdoors. However the quality does tend to be on the more grainy side. The best photos are taken outside and you can get some surprisingly good shots. Even low light indoors photos produce some rather nice and true-to-life results.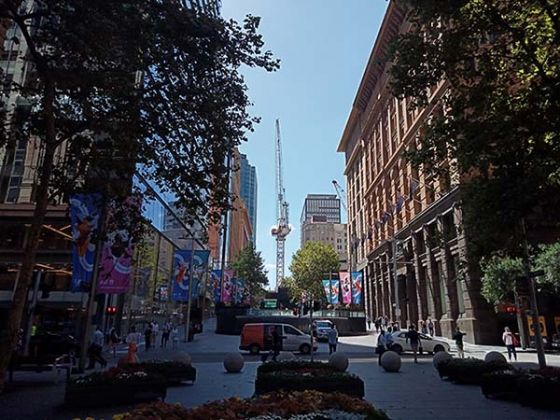 One of my biggest issues was how temperamental the photo brightness adjustment is. When your image is darker and you tap on the screen to get the lens to adjust and brighten the picture, it can produce a much brighter and washed-out result than you want. I found it hard to find the sweet spot between dark and bright exposure.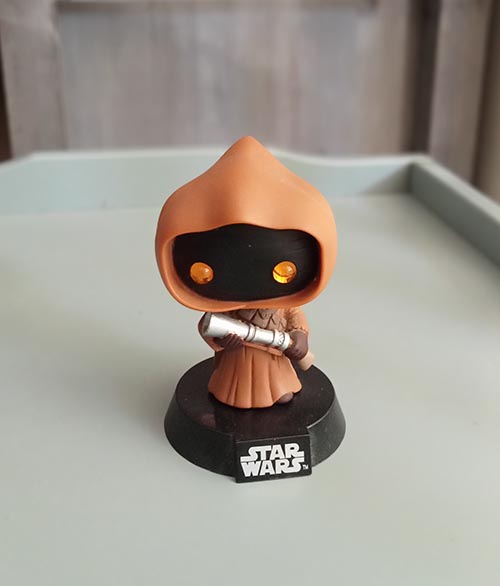 Portrait mode is a little hit and miss. While you get that background bokeh blur that we've all come to expect of a smartphone's 'portrait mode', the A15 at times was more on the blurry side which tended to impact the focus of the picture. Switching on the beautification could also exacerbate this, as putting that up to its highest setting can blur the edges of the subject more and produce a very unnatural looking portrait, so it's probably best to keep this setting down low.
Night mode is another hit and miss feature. It's pretty much useless with little to no natural light, as the results are really grainy. However, with a bright source of light in the darkness, like a candle, it can produce a nice photo. Night mode features are generally hit and miss anyway no matter the price point, so it really isn't a deal breaker on a device this cheap.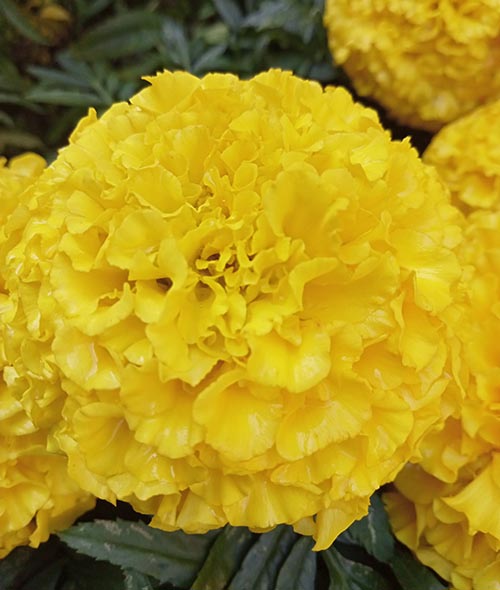 While some people might think a macro lens on a cheaper phone is virtually useless, the A15 macro lens does an ok job, but only in the right circumstances. Indoor and low-light macro photos are pretty much off the table. The lens is capable of taking detailed photos, especially in bright outdoor light, but the quality isn't as clear as you'll get from devices with better macro capabilities.
Overall, taking photos on the A15 is hit and miss. That said, there were occasions where I did find myself pleasantly surprised by the results. The tendency towards overly exposed photos was a bit frustrating, as was getting the right focus. But then when coming back to the price, this phone does a good job at the basics. If you're looking for a cheap phone with the ability to take photos and videos as needed, it will do the job for you.
SIM-Only plans for the OPPO A15
If the OPPO A15 sounds like the phone for you, you'll need to buy your phone outright and pair with a good SIM-only phone plan (phone-on-a-plan is available from Woolworths Mobile only). Whether you choose postpaid or prepaid, a phone plan with modest data inclusions or lots of data, there are plenty of deals to compare. Below is a selection of prepaid and postpaid SIM-only plans.
Here is a selection of postpaid plans from Canstar Blue's database with a minimum of 10GB of data, listed in order of standard cost, lowest to highest, then by data allowance, largest to smallest. Try using our mobile phone plan comparison tool to see a wide range of plans from other providers. This table includes products with links to referral partners.
Here is a selection of prepaid plans from Canstar Blue's database with a minimum of 10GB of data each month, listed in order of standard cost, lowest to highest, then by data allowance, largest to smallest. If you want to compare a larger range of offers from other providers, use our phone plan comparison tool. This table includes products with links to referral partners.
Is the OPPO A15 a good phone to buy?
While I did find some issues with the A15 across performance and cameras, I still come back to the price. It's easy to be let down by some of these small issues, but for $239 AUD, the OPPO A15 does deliver great value for money. At this price point, you'll never get the smooth and ultra-fast performance of an iPhone or the camera quality of premium devices.
If you're looking for the absolute basics of a phone — a device that will serve you well overall with decent battery, performance and the ability to take photos and videos as needed — the A15 is worth considering. It's an especially good choice for kids, especially for a first phone, or seniors looking for the basics without a big price tag.
It certainly doesn't feel cheap to use, and it doesn't look cheap either, as the light blue finish looks gorgeous in real life. At times it was even easy to forget that the A15 is as cheap as it is, as you don't really actively think about it or notice it when you're just using it day to day.
All in all, OPPO's A15 device does a good job at delivering what you'd expect from OPPO's A series — great overall quality and a very, very budget-friendly price point. You can buy this phone from retailers including JB Hi Fi, Woolworths Mobile (both outright or on a phone plan), Amazon, Mobileciti, The Good Guys (online) and OfficeWorks.
Consider the OPPO A15 if: You want a basic smartphone with solid performance, but without spending over $300.
Related articles: