Woolworths Mobile Phone Plans
Just as Woolworths has made a name for itself as one of the giants of the Australian grocery sector, its mobile plan offshoot, Woolworths Mobile, is slowly becoming a big name among the smaller telcos. Woolworths relaunched its mobile phone business in 2015 as a Mobile Virtual Network Operator (MVNO) on the Telstra 4G and 3G network. The supermarket giant's previous arrangement with Optus ceased in 2013, and the company then took a two-year hiatus from providing phone services.
Since its relaunch, Woolworths Mobile has become a serious competitor in the low-cost end of the mobile market — with a range of SIM only prepaid, postpaid and phone on a plan options available. The telco offers some pretty straightforward plans at good prices, but what can you expect if you want to sign up with Woolworths Mobile?
Woolworths Mobile phone plans: a guide
Woolworths Mobile has a range of phone plans that are available either as prepaid or postpaid plans. There are similar price points and data allowances across but some of the inclusions, charges and expiry periods might differ from plan to plan. You'll be able to choose plans as either:
SIM-only postpaid plans (12-month contract)
SIM-only prepaid (30-day expiry period plus two long-expiry plans)
Mobile phone plans (month-to-month phone plans combined with handset repayments on 24 or 36 month payment periods)
The cheapest prepaid plan starts at $10, for SIM-only postpaid its $20 and for a mobile phone plan, its $25. If you want a new phone, you can choose from the same four plans to pair with a device, which you will need to pay off over 24 or 36 months. If you choose a 36-month repayment period, you'll pay less for your new phone and plan bundle each month than you will over a 24-month repayment period.
Save 10% on your Woolworths grocery shop with Woolworths Mobile
In terms of perks and extras, Woolworths Mobile offers a unique bonus to customers who also sign up for Woolworths Rewards. If you're a Woolworths Mobile customer with a linked Woolworths Rewards card, you can save 10% on one Woolworths grocery shop each month, up to value of $500.
This means that you can save $50 on your Woolies supermarket shop each month, and up to $600 every year. However, you'll need to be aware that not all products and services are included.
What are the best Woolworths Mobile plans?
Interested in Woolworths phone plans? Once you've made the decision on whether you'll pick up a prepaid or postpaid plan (or if you want a new handset), it's time to look at the plans themselves. Each plan goes up in $10 increments, starting at $20 and going up to $50, with the exception of the $25 postpaid plan bundled with a phone.
Data varies from plan to plan and if you choose the right time, you might be able to pick up bonus data on your plan. Woolworths also likes to cement its plans as good options for kids, with added access to family cyber security and deals like bonus data offered from time to time.
The following table shows all published Woolworths Mobile postpaid plans on Canstar Blue's database, listed in order of cost, from the lowest to highest and then by data allowance, largest to smallest. Use our comparison tool to see plans from a range of other providers. This is a selection of products with links to a referral partner.
Compare Woolworths Phone Plans
What does Woolworths Mobile offer?
Although Woolworths Mobile doesn't offer every extra you'd find on a Telstra plan, there are some good options available with reasonable inclusions for data, talk and text. While there aren't any entertainment extras available —something you'll find with many big telcos (and some smaller ones)— Woolworths Mobile offers simple, affordable plans with decent value.
|  Feature | Postpaid/Flexi plans | Prepaid plans |
| --- | --- | --- |
| Entertainment bonuses | | |
| Data-free video streaming | | |
| Data-free music streaming | | |
| International calls/texts | | |
| International roaming | | |
| Set-up fees | | |
| Data overage fees | | |
Woolworths Mobile network and coverage
Woolworths Mobile uses the Telstra 4G and 3G network, which covers over 23 million Australians. So the good news is, if your area is covered by the Telstra network, Woolworths Mobile is an alternative provider to the big telco.
Below is a screenshot of Woolworths Mobile's current 4G and 3G coverage, represented by the green and orange/brown areas. More detailed coverage information can be found on the Woolworths Mobile website.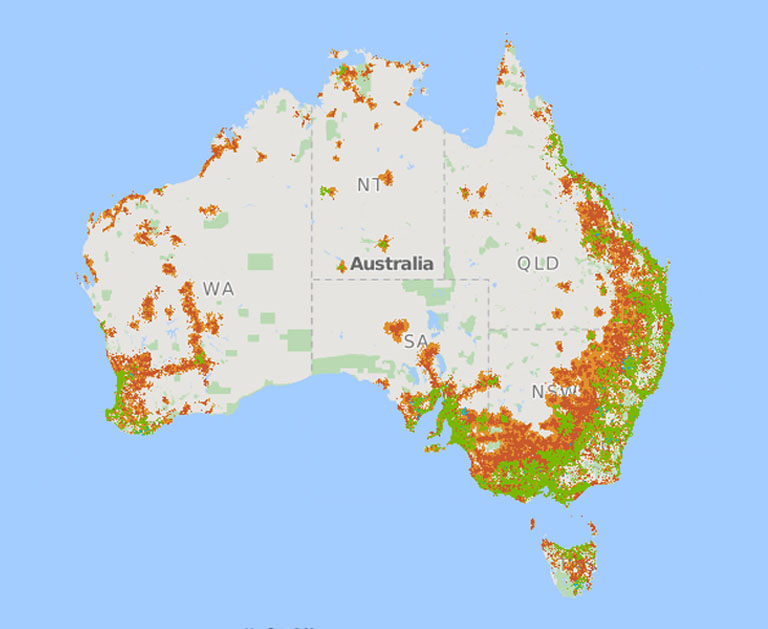 Features and bonuses
All of the Woolworths Mobile prepaid and postpaid plans come with unlimited standard national calls and SMS. The telco also offers bonus data on plans from time to time so it's worth keeping an eye out to see if there are any bonus offers currently running.
International calls and SMS: Woolworths Mobile's prepaid, postpaid and Flexi plans (available in conjunction with a new phone) all require you to activate the pay-as-you-go (PAYG) international extension and you'll need to select a limit which come in $10 or $30 blocks, with a maximum of $200.
Data rollover: This is perhaps where Woolworths Mobile shines brightest – in its generous rollover data inclusion, known as Data Bank. Essentially, any unused data at the end of each billing cycle will roll over into your Data Bank, with a limit of 200GB on prepaid plans and 100GB on postpaid. This stored data doesn't expire, but you'll need to recharge before the expiry to ensure unused data rolls over into your Data Bank.
Add-on data: All prepaid, 12-month plans and Flexi plans include the option to add on data, and postpaid plans allow you to add extra data but this will expire and not roll over into the data bank.
Auto-recharge: The Woolworths Mobile app allows you to enable auto-recharge, so you don't have to worry when it comes to topping up your plan.
International roaming: Postpaid customers can add one of three roaming add-ons to their plan, which start at $25 for 800MB of data over 5 days. These packs can be used in 63 countries, and also include limited call minutes and SMS. Prepaid customers can add a Global Roaming Data SIM pack to their plan for $12, which includes 200MB of data and can be combined with 30-day or 60-day data bundles.
Phone and plan bundles: There aren't too many MVNOs offering new devices with mobile plans: so if you're unsure about signing up to one of the big three telcos, Woolworths offers the latest Samsung and OPPO phones. It also stocks the FZ One phone, which is a smartphone specifically designed for kids (with built-in parental controls powered by Family Zone cyber security).
10% off your grocery shop: Woolworths Mobile customers with a Woolworths Rewards card can save 10% on one Woolworths grocery shop per month, to the value of $500 – that's a $50 saving each month, and up to $600 saved annually.
Individual Woolworths Mobile Phone Plans
Woolworths Mobile Prepaid plans
To get started with a Woolworths Mobile prepaid plan, you'll need to purchase a prepaid starter pack, which come as $10, $20, $30, $40 or $50 SIM packs. Once you've got your prepaid SIM card, you can select your recharge plan, which all expire after 30 days. You can choose between five plans: $10 Mini, $20 Extra Small, $30 Small, $40 Medium and $50 Large. There are also two long-expiry plans you can choose from — $60 gives you 12GB of data over 180-day expiry (approximately $10 for 2GB every 30 days), while $150 gives you 84GB of data over a 365-day expiry (approximately $12.50 for 7GB of data every 30 days). You will need to ration out your data on these long-expiry plans.
These plans also include unlimited standard national calls and text, with the option to enable the international extension to then purchase and use international call packs. Data banking is available on prepaid but you'll need to recharge before your credit expires in order to maintain your data bank.
Woolworths Mobile 12-Month plans
If you'd prefer a postpaid plan, you can opt for a 12-month plan with the same four price points to choose from. The $20 Extra Small plan will get you 3GB of data; $30 Small plan will get you 18GB; $40 Medium will get you 22GB; and for $50 a month, the Large plan gives you 35GB of data. However, data bonuses are frequently offered on these plans, so keep an eye out.
All of these plans include unlimited standard national calls and SMS and access to data banking, which will work automatically if you keep on top of your payments.
There are add-ons for more data and if you enable the international extension, you can purchase international call pack add-ons.
Woolworths Mobile Flexi Mobile plans
Want the latest Samsung or OPPO device? Woolworths Flexi Mobile plans allow you to pick a phone, choose your repayment period (24 or 36 months), and then pick from four Flexi Mobile plans, which are almost the same four as the SIM-only postpaid and prepaid plans. It's worth noting that while the plans are month-to-month with a minimum term of one month, you'll have to pay off your handset if you choose to cancel your plan before your phone payment period is over.
The Extra Small plan gives you 3GB of data and unlimited standard national calls and text for $25 per month. The Small plan gets you 18GB of data, unlimited standard national calls and text for $30. The Medium plan gets you 22GB of data and the Large plan includes 35GB, with both plans including unlimited standard national calls and text. All of these plans include the option to add on international calls and additional data plus data banking.
Looking at the Samsung Galaxy S20+ 5G? The following table shows a range of Woolworths Mobile's 24 and 36-month Samsung Galaxy S20+ 5G plans from Canstar Blue's database, listed in order of cost, from the lowest to highest and then by data allowance, smallest to largest. This is a selection of products including links to our referral partners.
Woolworths Mobile contact details/customer support
Need some help with your Woolworths Mobile plan or service? The telco offers several contact and support options, including:
How does Woolworths Mobile compare?
Woolworths Mobile isn't the only telco offering Telstra network coverage at lower prices. The following providers also use parts of Telstra's 4G and 3G networks.
Is Woolworths Mobile a good deal?
If you like keeping your options open, but don't like too many plans to choose from, Woolworths Mobile offers a reasonable selection — but without making you feel overwhelmed from the choice. Plus, none of the plans go over $50 (with the exception of the long-expiry prepaid plans), so you won't have to pay excessive amounts for decent data or talk-and-text inclusions. When it comes to keeping in touch with overseas friends and family, Woolworths' add ones can help, but it could add up if you like to make a lot of overseas calls.
While other telcos might offer discounts or extra data if you're willing to commit to a contract rather than prepaid, there isn't much difference between the Woolworths Mobile prepaid and postpaid plans.
If you're a loyal Woolworths supermarket customer, you may also benefit from the 10% monthly grocery discount available to Woolworths Mobile subscribers. With up to $600 in savings available each year, a switch to Woolworths Mobile could cut both your grocery and phone bills considerably.
Of course, one of the big draw cards to Woolworths is access to new phones without going to the big three telcos. If you're looking for a Woolworths Mobile plan upgrade, especially the latest Samsung devices: you might find you get a better deal on a new Samsung with a Woolworths Flexi Mobile plan, than you would from a big-name telco. But of course, it's always best to do your research first to see if Woolworths Mobile is the right provider for you.
Related articles
About the author of this page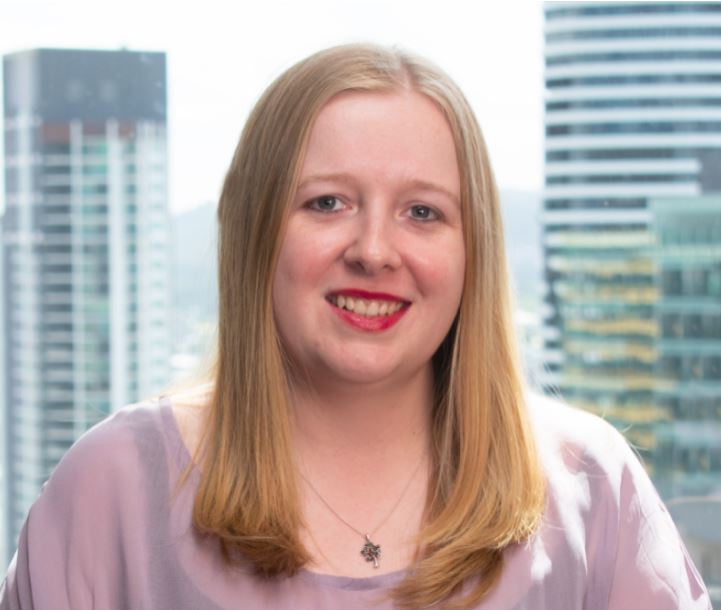 This page was written and is regularly updated by Canstar Blue's Telco Specialist, Emma Bradstock. An expert in all things phone, internet, gaming and streaming, Emma helps to make complicated subjects easier for readers to understand, as well as covering the latest news and reviews across the telco industry. She's passionate about helping consumers make better-informed telco choices and highlighting the next best deals.