As one of OPPO's latest cheap phones in the 'A' series, the OPPO A76 handles the basics well and produces an overall fine experience. But with slightly disappointing cameras and no 5G compatibility, it's an overall good phone that missed out on being an overall great phone.
There is some big competition when it comes to cheap and affordable phones, with OPPO one of the front runners in this space. However, despite releasing some of the cheapest 5G phones on the market in 2021, OPPO has decided to keep its A76 phone 5G-free.
With that in mind, what you get from the OPPO A76 is a very basic phone that feels, well, just fine. It has an inoffensive design, a solid performance overall and cameras that do an okay job at the basics. But is this 'just fine' phone worth the price? Read our hands-on review to find out more.
How we tested the OPPO A76
I tested the OPPO A76 over the course of several weeks, with light to moderate usage, focusing on overall day-to-day performance and battery life.
OPPO A76 features and specs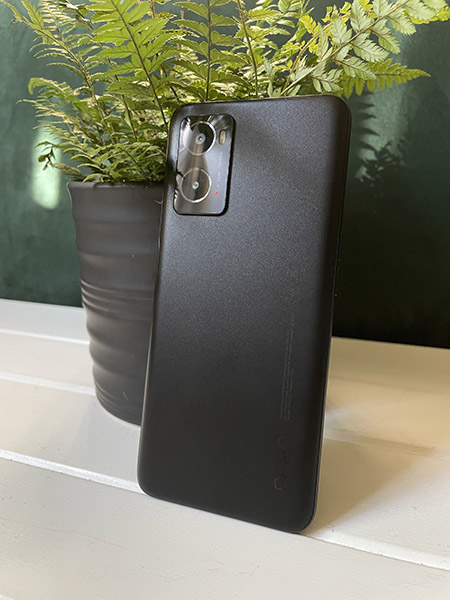 $349 AUD RRP
Qualcomm Snapdragon 680 processor and Adreno GPU
6.56-inch HD+ LCD display
90Hz refresh rate
Dual rear-camera setup (13MP main + 2MP bokeh)
8MP front-facing camera
5,000mAh battery
SUPERVOOC 33W fast charging
4GB RAM
128GB internal storage
Headphone jack
Side-mounted fingerprint and facial recognition unlocking
Glowing Black and Glowing Blue colours
OPPO A76 pros
OPPO A76 cons

Good performance overall, keeps up with your needs
Nice portrait photos
Fast charging

Built in speaker lacks depth
Low light and indoor photos prone to noise
No 5G compatibility
On this page:
Design and functionality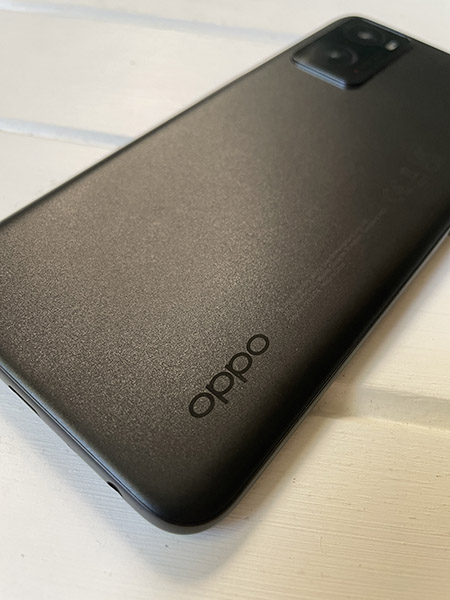 Material on back sleek-looking and smudge proof
Good size and rather lightweight
OPPO has chosen a nice size for the OPPO A76 — not too big and not too small, just right in fact. It's bigger than many other popular devices on the market (such as the iPhone 13 and Samsung Galaxy S22), but it's not as big as the phablet-type phones of 6.7 inches or larger.
While the size of the A76 is comfortable to hold, the phone itself has a nice in-hand feel. It's not too heavy, and it's also surprisingly slim, which makes the phone feel a little more flashy than its price tag indicates.
The material on the back has a matte texture which really doesn't show smudges at all. I was given the black version (although the light blue version looks stunning), and no matter how many times I touched the back of the phone, smudges just wouldn't stay. This is excellent if you're after a smudge-free phone finish — however, while it looks fantastic, it does feel a little cheap and plasticky. However, you get a clear jelly case included if you want to protect the back.
The fingerprint scanner is situated on the lock button on the middle to the right of the screen, with volume buttons on the middle of the left side of the phone. Turning the phone over, you'll find the dual camera setup on the top left of the phone, in a very simple and unobtrusive setup.
Using the phone
As for using the A76, OPPO has done a good job at creating a phone that looks nice and feels good to use. The placement of the buttons is spot on — the fingerprint scanner on the lock button is exactly the right position to comfortably use my thumbprint to unlock without having to stretch.
As it's a rather thin and lightweight phone, it's super easy to hold whether you're watching something or gaming. Using the included jelly case does add to the bulkiness a bit, but it's still really comfortable and easy to use.
Ultimately OPPO has designed a very inoffensive phone with the A76. It's very simple, clean and basic in design, but a good size that it's large enough for a good user experience but not too big — or heavy — to make longer use uncomfortable.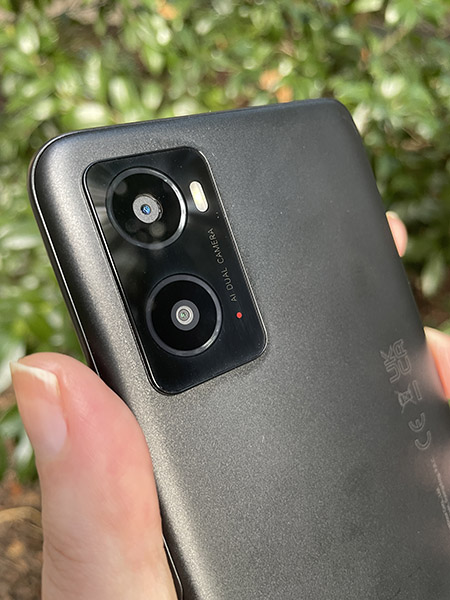 Performance
Great battery and fast charge
Overall good performance
When considering the sub-$400 price point of the OPPO A76, it's fair to say that you should keep your expectations realistic. If you're after a phone that will do the basics — and do them well — then you'll find the A76 should more than meet your needs.
Phones at this price point are not built to be the best of the best — it's more about the value you can get at the price, and whether any 'extra' features are included. Keeping that in mind, I found the OPPO A76 to be an excellent phone that easily handled my day-to-day use.
The A76 includes a Qualcomm Snapdragon 680 processor and an Adreno GPU, along with a 90Hz refresh rate. This provides you with a great experience, whether you're scrolling through social media or watching videos. I found that, while not a super speedy phone, it was fast enough to not notice any slow processing. It was perhaps not as sensitive to touch as other phones, and scrolling through social media wasn't as fast or fluid as what you'll find with more expensive devices. While it did suffer from some instances of slow loading or crashing when an app hadn't been updated, it didn't occur frequently enough to be an issue or overly frustrating.
The absence of 5G compatibility is a bit of a disappointment, considering that OPPO was one of the first brands to introduce 5G into a cheaper phone with the OPPO A54 5G. It seems at this point, OPPO is either unwilling to go all-in when it comes to affordable 5G, or the market for cheaper phones just doesn't yet have the need for the next-gen technology of 5G.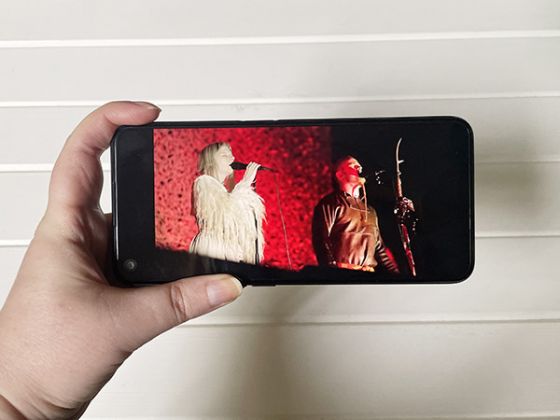 Viewing experience
When it comes to the overall viewing experience, the 6.56-inch 'colour-rich' HD+ LCD display does a great job. While it's not as vibrant as the display on more expensive devices (such as the OPPO Find X5), it's still a great screen, with videos and games looking great, despite what I felt were some slightly chunky bezels. Auto brightness would struggle on occasions to get the screen brightness right for the environment, but overall I found it to be rather intuitive and quick to adjust.
The built-in speaker does a decent job if you're watching videos or listening to music without headphones, however it did verge on the 'tinny' side, lacking a bit of depth and richness to the audio.
Overall, I found that whether I was watching videos, playing games or just general web and social media browsing, everything looked great. It's a good screen for anyone who is looking at this price point, but not expecting the 'best of the best' quality screen or viewing experience. It does the job and does it well.
Battery and charging
OPPO has packed a big 5,000mAh battery into the A76, which is one of the biggest-sized batteries commonly available on the market (6,000mAh batteries are available in ASUS's range of ROG phones built specifically for gamers).
The battery does a good job at keeping up with your needs. I found that a day of moderate to light use (occasional gaming, social and web browsing and video watching with regular idle periods) only drained around 15% of charge over a period of eight or so hours. Around 30 minutes of HD video watching drained about 3% of the battery, while 40 minutes of gaming drained around 4% of the battery, so for every 10 minutes of high-intensity usage, such as HD video streaming or gaming, it chews through roughly 1% of your battery.
If you still manage to drain your battery and need to give it some extra juice, OPPO has included fast charging, with SUPERVOOC 33W fast charge capability and a charger included in the box. When you plug the A76 into the supplied charger, it says 'ultra fast charge' on the screen, and considering the price point of the A76, it certainly does deliver an ultra fast charge. I tested the charging and managed to get from 0% to 100% in an hour and 12 minutes. For a cheap phone, this is a fantastic result, and positions the A76 in a good place if you're after an affordable phone with fast charging capabilities.
Ultimately, the OPPO A76 is a good all-round cheap phone. There weren't many issues with performance — certainly nothing that detracted from using the phone. It certainly does give you a lot of value for money, and its stellar battery life and fast charging help it to stand out from the crowd.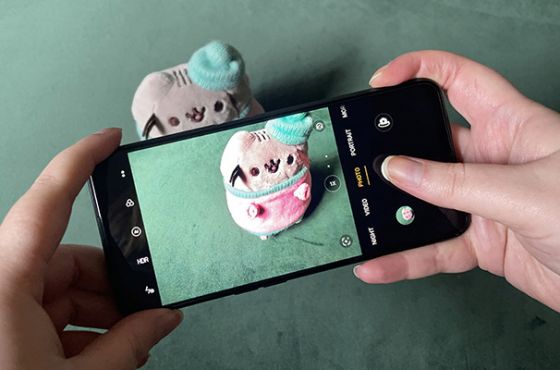 Cameras
Portrait and outdoor photos the best results
Indoor and low-light photos not great
OPPO has opted to pack in a dual rear camera setup with a 13MP main camera and 2MP bokeh camera, plus an 8MP front-facing camera. The cameras on the A76 do an okay job at taking photos, but there are certainly hits and misses.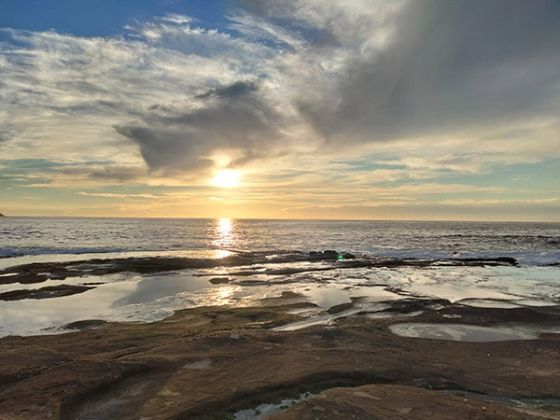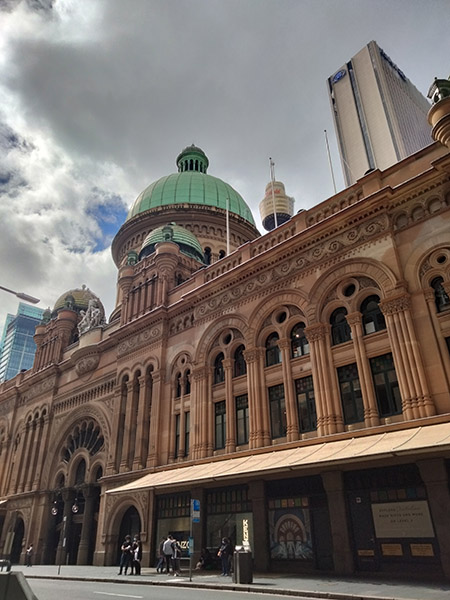 Outdoor photos are where the A76 performs best. The colours are rather true to life, although they seem a bit muted at times. I was able to take some great shots in the right environment, but there were also times where the results were slightly disappointing. While I was able to take some photos with good depth to the clouds, there were also occasions where it either flared the sky in order to focus on the other parts of the photo, or it focused on the clouds and the other parts were darkened. Getting the right balance with some of these photos was difficult. Zoom quality is fine but prone to blur and with a lot of noise, plus the zoom range is rather limited.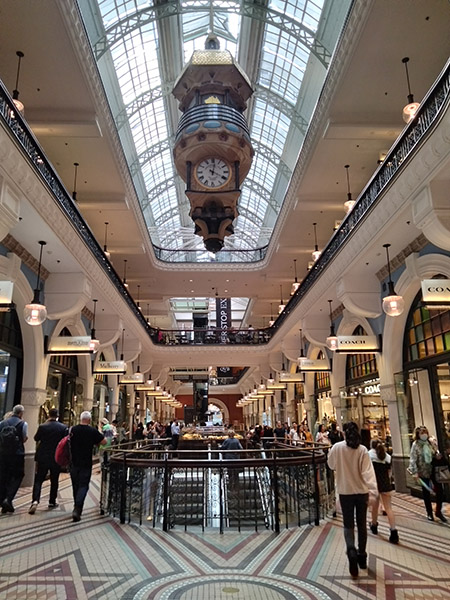 Indoor photos were fine, but you definitely do notice the colours are slightly dulled and you do see some noise in indoor photos. It just lacks the depth and clarity that you can get with other phone's cameras — considering the inclusion of only two rear lenses and how good the cameras are in many of OPPO's cheaper phones, I think I expected a little more from the A76.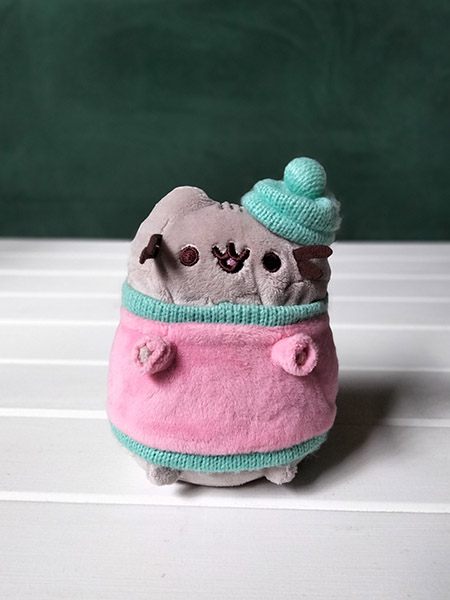 However, the inclusion of the rear bokeh camera says a lot about how OPPO has chosen to market the A76 — as a phone with cameras for selfies/portraits. That being said, portrait mode on the A76 is great for a phone at this price. It did a good job at blurring the background rather subtly — something that cheaper phones often get wrong — and there were only a few occasions where it took a bit of time to focus and get the background blur right. OPPO also promotes its backlit HDR portrait feature — for producing natural-looking shots when you're facing light or backlit — and it has done a good job with this, producing some nice portrait shots with depth.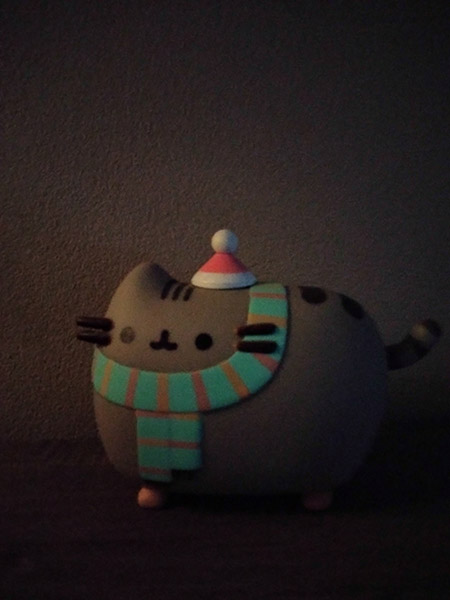 Night mode is a bit of a disappointment — the results in very low light conditions aren't much different to a regular photo without night mode, so you'll need some light source if you want half-decent low light photos. However, the results are still rather grainy and I found it struggled to focus at times. It's also very slow to take and process, so you'll need a steady hand.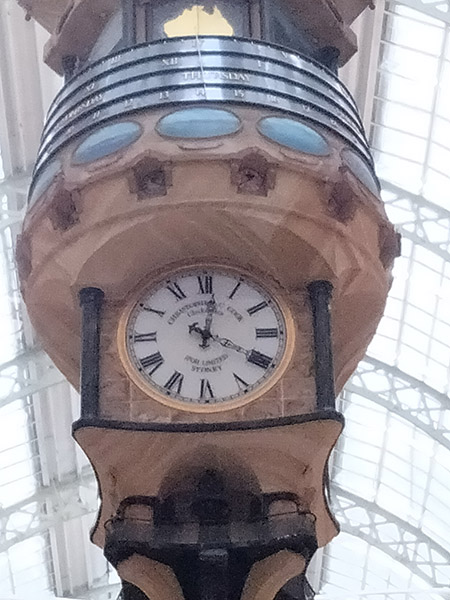 Video is very basic but does the job in general. However, video in low light has a fair amount of noise, so it definitely helps to have some brightness when filming.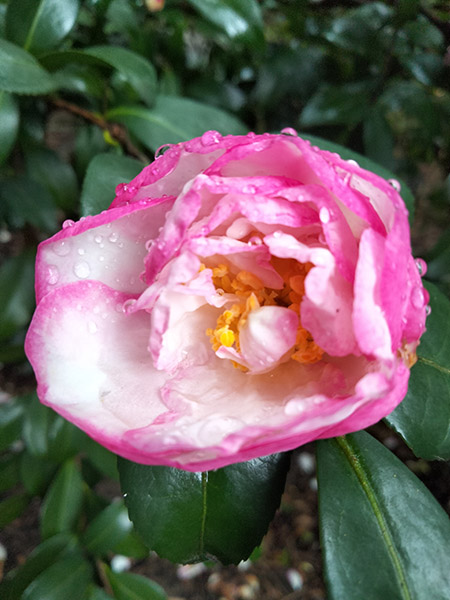 Overall, The OPPO A76 has a decent camera setup for the price point. You can't expect the most stellar camera experience around — and it certainly doesn't come anywhere near the OPPO Find X5's excellent camera setup — but it will do a good job at the basics. If you don't film much or take many photos, then you'll find it does a decent job for what you need.
---
Related: iPhone SE 2022 review: Small but mighty
---
OPPO A76 plans
If you're looking at picking up the OPPO A76, you'll need to buy the phone outright and pair it with a SIM-only phone plan. Whether you're looking for prepaid or postpaid, a cheap plan or plan with lots of data, there are plenty of plans and providers to choose from. You can start comparing a range of prepaid and postpaid plans in the table below, simply switch between the tabs to view prepaid and postpaid.
Here is a selection of postpaid plans from Canstar Blue's database with a minimum of 10GB of data, listed in order of standard cost, lowest to highest, then by data allowance, largest to smallest. Try using our mobile phone plan comparison tool to see a wide range of plans from other providers. This table includes products with links to referral partners.
Here is a selection of prepaid plans from Canstar Blue's database with a minimum of 10GB of data each month, listed in order of standard cost, lowest to highest, then by data allowance, largest to smallest. If you want to compare a larger range of offers from other providers, use our phone plan comparison tool. This table includes products with links to referral partners.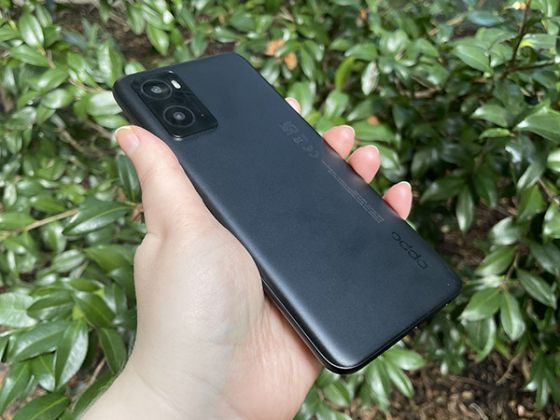 Should I buy the OPPO A76?
As with any cheap phone, you need to assess whether the value for money is worth it to you. The OPPO A76 is a good phone — it does the basics well and is excellent for day-to-day use, and is only let down by the cameras when shooting in difficult conditions. The lack of 5G compatibility might also be an issues, considering OPPO was one of the early champions of affordable 5G phones in 2021 — while you might not think you need 5G now, it's still useful to future-proof your device as the 5G networks grow.
For anyone looking for a phone with the basics and a great overall performance, and who only takes basic photos occasionally, the A76 will do a good job for you. If you're keen on selfies and portrait mode more than landscapes and night photos, then its cameras will probably do the trick.
With the price point in mind, you can't expect a phone experience that will blow you away. But a phone that can easily keep up with you — and not to mention a big battery and fast charging — is still a good phone for the price point. If you're keen to check out an OPPO phone and you're looking at a device around this price, then you'll want to keep the A76 in your considerations — just don't expect a premium performance.
| Consider the OPPO A76 if | Don't consider the OPPO A76 if |
| --- | --- |
| You're looking for a cheap phone with good battery performance and fast charging. | You take a lot of photos, especially indoors and in low light. |
---
About the author

As Canstar Blue's Telco Specialist, Emma Bradstock covers all things mobile phone and internet, which she's focused on for the past three years. Emma has a decade of professional writing experience across print and digital media outlets and for digital agencies, and has turned her hand to multimedia content and social media management.  She has a Bachelor of Arts in Communications and Media from Macquarie University. You can follow Emma on LinkedIn.
---

Product used for review/testing was a free sample provided by OPPO.