When it comes to picking up a new phone or SIM card, shoppers have plenty to choose from, both in terms of which brand to buy, and where to purchase it from. With the latest phones often costing thousands of dollars, shopping around can often pay off – literally.
In this Canstar Blue article, learn which stores and providers offer the latest phone releases, as well as other phone essentials such as SIM cards to help you stay in touch with friends and family.
Compare Mobile Phone Plans
Telco Stores
Telco providers often have stores that you can visit to help with any issues that you might be having, or if you're looking to sign up to a new plan or service. As they're in the business of providing phones and phone services, you'll be able to find plenty of phones and SIM cards to suit your needs, including the latest models.
Telstra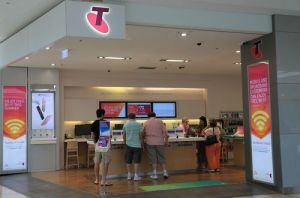 One of the primary telco providers available in Australia, Telstra has more than 300 stores around the country, with a store locator available on the Telstra website. Each store will usually feature the latest phones – including the iPhone XR and XS, Samsung Galaxy S10 and the Google Pixel 3 – as well as other phone essentials such as chargers and phone cases. If you're looking for a phone on a plan, you can sign up online or in store, with SIM-Only phones additionally available in store.
Optus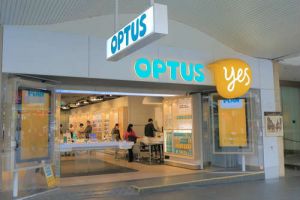 Similar to Telstra, Optus also has more than 300 stores located around Australia, meaning you can visit the closest one and walk out with a new phone, including the iPhone XR, Huawei Mate 20 and Samsung Galaxy S10. Select phones are available for purchase online, but most models and plans are available for sign up in store, including SIM cards and SIM-Only plans. Optus also provides a comprehensive customer support service in stores, meaning that if you're having any problems with your phone or internet, you'll be able to drop into a store and ask for assistance.
Vodafone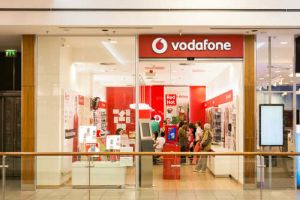 Another of Australia's big telco providers, Vodafone has more than 100 stores around Australia for you to visit, with Vodafone stores generally stocked with the latest smartphones and accessories, including the Samsung Galaxy S10, iPhone XS and Oppo R17. You can also purchase the latest phones with a plan online, with the phone itself to be shipped out directly to your door, making it convenient if there isn't a store close to you. However, if you're after a SIM card, or looking at a SIM-Only plan, it might be best to head in store.
Other telcos stores
A number of smaller telcos have stores located around Australia if you prefer to talk to someone in person before purchasing a new phone or phone plan. While most work primarily through a website, providers such as TeleChoice and Dodo have some physical stores.
Electronic Retailers
Australia has plenty of electronic retailers for you to visit, all of which are packed with the latest tech, including cameras, laptops, video games, as well as phones. Electronic retailers generally tend to stock more than telcos, including older models that may be more affordable, particularly if you find them on sale. Below are some of the major retailers that you can find some of the latest phones.
JB Hi-Fi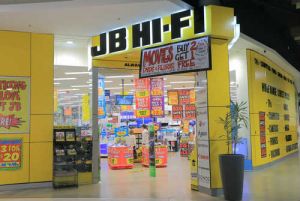 Offering a wide variety of electronics, JB Hi-Fi has more than 200 stores around Australia, with shoppers able to purchase from the website as well. Stocking the latest from Apple, Samsung, Nokia and Huawei, you can also pick up phones such as the iPhone 7, Samsung Galaxy J8 and LG G7 if you're not willing to spend a lot of money. JB Hi-Fi can also be a great place to visit if you have any questions about gadgets before buying.
Officeworks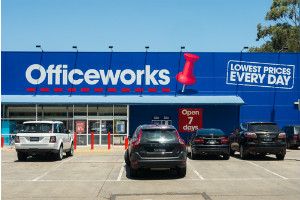 The one-stop shop for all your office needs, Officeworks has plenty of gadgets for those looking for the latest laptops and phones. With over 150 stores around Australia, shoppers can additionally purchase phones via the Officeworks website, with phones including the iPhone XS and Samsung Galaxy Note 9 available for outright purchase. You can additionally purchase brands such as OPPO, Nokia, Motorola and Huawei phones, with Officeworks offering older models for those who don't need anything fancy. Officeworks also has you covered for all your stationery needs.
The Good Guys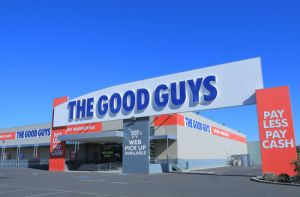 With electronics for every room of the house, The Good Guys has over 100 stores around Australia and stocks phones such as the iPhone XR and XS, as well as the Samsung Galaxy S10. Smartphones may also be purchased online and delivered to your door, or purchased in store if there's one close by. For those after something different, The Good Guys also stocks phones from OPPO, Motorola, Sony and Huawei, as well as older models of the iPhone and Galaxy. Oh and you'll also be able to walk out with a washing machine or refrigerator if you so wish!
Harvey Norman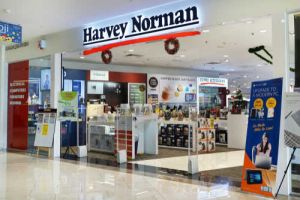 With around 200 stores located in Australia, Harvey Norman stocks both the latest phones, as well as more affordable options for shoppers looking to stick to a budget. With the latest iPhone and Samsung models available, Harvey Norman also stocks prepaid mobile phones from the major telcos, making it a handy option if you don't have an actual telco store nearby. Like The Good Guys, Harvey Norman is also a major appliance retailer, stocking everything for your kitchen, living room and office.
Supermarkets & Convenience Stores
If you're looking for a cheap phone, or need a phone in an emergency, Australian supermarkets and convenience stores often stock a number of mobile phones for you to purchase. While you might not find the latest iPhone on the shelves, you should find something that will get the job done without the cost.
Coles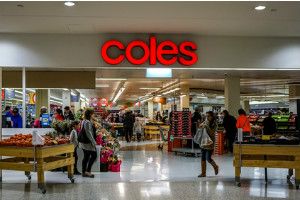 One of the largest supermarket chains in Australia, Coles has more than 800 locations around Australia, with the majority of stores offering prepaid phones for customers to purchase. Partnering with Optus, shoppers can purchase either a prepaid SIM card for their own phone, or purchase phones outright at the front desk. Available prepaid plans are outlined on the Coles website, so be sure to check it out before you head into your local supermarket.
Woolworths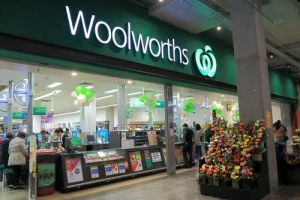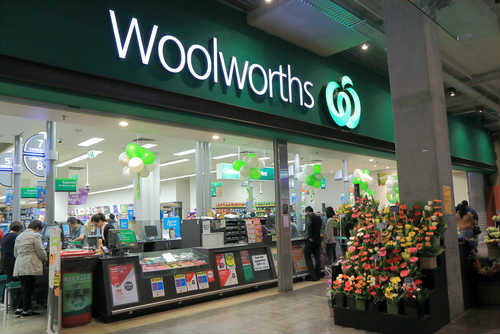 One of the most popular supermarket chains in Australia, Woolworths has close to 1,000 stores around the country, and has partnered with Telstra for prepaid and postpaid plans and coverage. Shoppers can additionally purchase the latest Samsung Galaxy S10 with a phone plan, or a number of more affordable phones outright in store or online, making it a handy option whether you're after the latest model or an easy to use phone.
ALDI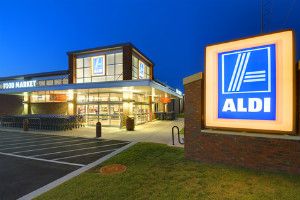 A popular option for many Aussie shoppers, ALDI has grown to more than 500 stores across Australia, offering everything from groceries to kitchen appliances and even ski gear as part of its weekly Special Buys. Similar to other supermarket chains, ALDI also offers mobile phones and prepaid plans, with the supermarket partnering with Telstra for its coverage and plans, meaning solid mobile coverage across the country, with SIM cards aavailable for purchase in store.
Australia Post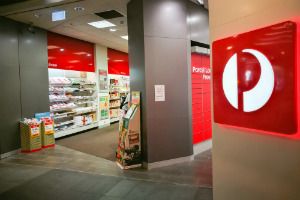 While it might not be the first option consumers think of when it comes to picking up a phone, Australia Post offers a number of affordable options, including prepaid phones, as well as the Samsung Galaxy S9 and Galaxy Note 9. With thousands of retail outlets around Australia, Australia Post also sells SIM plans for overseas travel. Usually, Australia Post is the go-to store for sending letters and parcels, having your passport photo taken, and countless other services that Aussies still rely on, especially those who don't have access to the internet, or simply prefer face-to-face interaction over talking to people online.
7-Eleven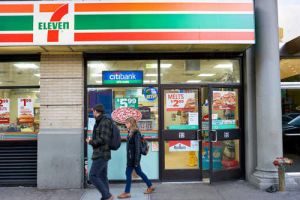 A handy option for anyone looking to fill up on fuel or Krispy Kreme doughnuts, 7-Eleven also provides a number of mobile phone accessories and SIM cards for those who need one in a hurry. With nearly 700 locations around Australia, 7-Eleven stocks SIM cards for all major telcos, as well as international calling cards for those looking to keep in contact with someone overseas.
Where should I go to buy a new phone?
There are plenty of options available for those who are after a new phone, but which store or website you decide to visit will come down to what you're after. This may include whether or not you're after the latest phone model, as well as how much you're willing to spend on your phone or which provider you want to go with.
Visiting a telco provider will be the best option for those after the latest iPhone or Samsung models, while electronic retailers might be more suited to those who like plenty of variety when it comes to picking out a phone. Regardless of what you're looking for, it's best to look into all your options before buying or signing up for a contract, as you may be able to find a better deal elsewhere.
Picture credits: DisobeyARt/shutterstock.com, TK Kurikawa/shutterstock.com, Radu Bercan/shutterstock.com, Nils Versemann/shutterstock.com, TY Lim/shutterstock.com, ArliftAtoz2205/shutterstock.com, Victor Wong/shutterstock.com, Sean Pavone/shutterstock.com, Sorbis/shutterstock.com