Amazon Australia Guide
First we got Costco. Then we got Netflix. Now, the world's largest retailer is hitting Australia's shores. This is a guide to Amazon Australia, what you can expect, how it will work, and what it will mean for our own retail market.
If you can think of it, you can probably buy it on Amazon. That is, if you live in one of the countries lucky enough to have access to the full range of Amazon goods and services, like America, Germany, and the UK and Japan. In exciting news, Australia has now joined that list.
What is Amazon?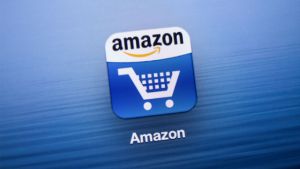 In short – it's the largest retailer in the world. That's why it's such a big deal that Amazon has opening up shop in Australia. Amazon started out as a book retailer in the USA, and now offers basically any kind of product you could imagine for sale. The company has also expanded into its own delivery services, such as fresh food, banking, video streaming, and even checkout-free supermarket stores. It's also competing in the tech space with Alexa, Amazon's voice controlled home assistant.
What can Aussies buy from Amazon?
You may be thinking, 'but I've already shopped from Amazon before – what are you on about?' It's true that Aussies have been able to shop with Amazon for years, but only from sites based in other countries. Customs restrictions and hefty international shipping charges have meant that we have had only limited access to everything Amazon has to offer.
Before, this is what we could access from foreign Amazon stores, such as the original Amazon US:
Shopping, albeit with a limited range based on what can be shipped internationally and subject to relatively high shipping costs
Kindle store (e-books)
Amazon Prime streaming video on demand service
Amazon Web Services cloud computing platforms
Bringing localised retail services was the next and biggest step to properly bring Amazon to Aussies. Now, a platform to ship from Australian businesses and Australian Amazon warehouses has made the Amazon experience genuinely accessible. There are easily thousands of products available already through Amazon Australia across the following retail departments:
Books & Audible
Music, Movies & Games
Electronics, Computers & Office
Home & Kitchen
Home Improvement
Health & Beauty
Toys, Kids & Baby
Women's Clothing
Men's Clothing
Kids' & Baby Clothing
Shoes
Sports, Fitness & Outdoors
The most exciting stuff arguably is in the electronics space, bringing new competition into the tech market as the Amazon Marketplace brings more niche brands into the mainstream, particularly on the cheaper end of things.
This isn't the end of Amazon's expansion into Australia. We can expect the range of goods and services to continue to grow. Notably, Amazon is promising that Amazon Prime is on its way. Details are scarce, but you can sign up for email updates on the Amazon website to get the latest news about Prime. So far, we do know that Australia's version of Amazon Prime will include special shipping benefits, as well as access to Prime Video and Twitch Prime (which can already be accessed through a Prime Video subscription).
Amazon Prime Video & Twitch Prime
Amazon Prime Video is a movie and TV show video streaming on demand service much like Netflix or Hulu. We may get to see more localised content or expansions now that Amazon is properly operating in the Australian market just as we saw with the arrival of Netflix in Australia.
Twitch Prime is included with a Prime Video subscription, and offers special benefits to Twitch users including free in-game loot, ad-free viewing, and channel subscriptions. For those who aren't active in the gaming scene, Twitch is a sort of combination video streaming and social media platform for gamers, where you can watch your favourite gamers play live.
Amazon Drive
As part of its quest to become a one-stop-shop for a huge number of online activities, Amazon offers its own cloud file and photo storage platform. Members receive a 5 GB storage limit for free, with subscription plans for greater storage ranging from 100 GB for $24.99 per year up to 30 TB for $3,749 per year.
What makes Amazon so different?
In a nutshell, these are the three things that make Amazon so popular in countries where it offers its full retail services:
Cheap prices
Product variety
Fast and low cost shipping
Amazon isn't a retailer just for its own products – the Amazon Marketplace allows businesses to sell their products through the platform. This could turn out to be a boon for Aussie retailers struggling to adapt to the growing shift towards online shopping.
So far, reviews are mixed. According to Lifehacker, some products are priced higher than standard retail prices, while some are quite good deals.
Shipping broadly looks quite cheap; depending on the retailer, most shipping charges look to be free or just a few dollars, although of course plenty attract standard Australian high shipping. Products sold directly by Amazon itself are currently shipped for free when orders total greater than $49. Conveniently, you can see how much shipping will cost for each item below its sticker price without having to even click on the item.
Where does Amazon Australia operate from?
Amazon has a confirmed lease on a former Bunnings Warehouse on the fringes of Melbourne, to establish the first of many 'fulfillment centres' across the country. Sydney will probably be next up, depending on where Amazon can find a suitable site to lease. These warehouses are for products supplied and fulfilled by Amazon itself. Any small business that signs up to the Amazon Marketplace as a retailer can sell from wherever they operate.
How will Amazon change shopping in Australia?
The arrival of the American giant presents a big challenge to established Australian retailers. Amazon is the global leader in online shopping – if local shops can't quickly adapt, we may see a drastic shift in the consumer market. What you can certainly expect to see is online shopping get bigger, better and even cheaper. It may not be long before we're all living the great American dream of ordering our groceries, clothes, entertainment and electronics online from the one website – and receiving it within a couple of days rather than weeks. Maybe you'll even get your deliveries by drone!
About the author of this page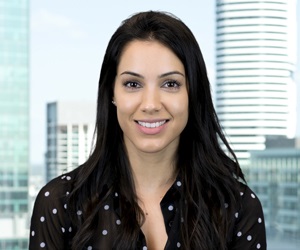 This report was written by Canstar Blue's Home & Lifestyle Content Lead, Megan Birot. She's an expert on household appliances, health & beauty products, as well as all things grocery and shopping. When she's not writing up our research-based ratings reports, Megan spends her time helping consumers make better purchase decisions, whether it's at the supermarket, other retailers, or online, highlighting the best deals and flagging anything you need to be aware of.