Fact Checked
IGA bags top spot in online grocery shopping ratings for 2nd year in a row
The grocery shop is an essential part of keeping the household running smoothly, but actually doing the shopping can be quite the mission, with packed car parks, narrow aisles and screaming kids easily turning what should be a simple outing into a frustrating ordeal. Thankfully, major supermarkets are turning to online delivery as a means to not only ease congestion at the checkouts but give busy customers an easier way to stock up on the essentials. And as you'll be aware, the availability of good online grocery shopping has taken on extra significance since COVID-19.
Loading up the virtual trolley has become the preferred method of shopping for many Aussie households, with one in four (27%) respondents to our latest survey expecting to do most of their grocery shopping online going forward, and 14% already doing all of their grocery shopping this way. But as handy as online shopping can be, it's still not perfect. The fact is that when you give someone else the responsibility of doing your shopping for you, you may not get exactly what you wanted. And when you take into account delivery times, service and costs ─ suddenly driving to the supermarket seems a little more convenient and affordable.
So, which one of Australia's big supermarket chains is rated highest by consumers when it comes to all of these important factors, including things like website navigation, special deals and food freshness?
It was the Independent Grocers of Australia (aka IGA)! The supermarket was still rated the best pick of the bunch after scoring the only five-star review for overall satisfaction for the second year in a row! It also 'clicked' with consumers on reliability, customer service, product availability and freshness of fruit, vegetables and meat. That's quite impressive for a retailer you probably wouldn't think of as the obvious choice for home deliveries – until now maybe.
Eat well. Live well.
Lite n' Easy has been rated #1 for customer satisfaction by Canstar Blue, scoring 5 stars for meal variety, taste and quality of ingredients, freshness, ease of ordering, delivery, customer service. Eat well and enjoy more free time!
Find out More
What's the best supermarket for online grocery shopping?
Canstar Blue's latest online grocery shopping review saw IGA outrank major supermarkets Woolworths and Coles for overall customer satisfaction and most other categories:
IGA earned five-star reviews for delivery and pick-up reliability, customer service, product availability, food freshness and overall satisfaction. It got three stars for deals and specials, website navigation, and value for money.
Woolworths was seen as the best in terms of website navigation, deals and specials available, and value for money, scoring five stars in each category. It achieved four stars everywhere else, including for overall satisfaction.
Coles rounded up the results on four stars for deals and specials, website navigation, and value for money. It landed on three stars for overall satisfaction and in the remaining areas.
Reasons for shopping online
There are plenty of benefits to shopping online, but to gain a clearer idea as to why so many households are filling a virtual shopping trolley rather than a real one, we asked survey respondents what their main reason for shopping online is, with their answers listed below:
It's more convenient: 25%
It's easier getting groceries delivered than bringing the shopping home yourself: 22%
Prefer doing one big grocery shop/buy in bulk (i.e. once a week), rather than buying groceries as needed: 18%
It works out cheaper than shopping in-store (allows to budget better/avoid temptation): 11%
Don't like going to supermarkets: 8%
Don't have time to visit supermarkets (i.e. busy schedule, work long hours etc.): 7%
Considering that 27% of survey respondents expect to do most of their grocery shopping online going forward, it seems like the online supermarket place will become just as busy as your local store in the near future, although you won't have to deal with people leaving their trolleys in the middle of the aisle!
Online grocery shopping frustrations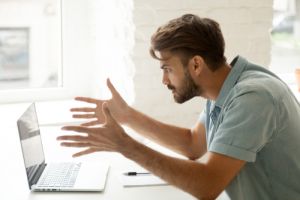 While shopping online saves you from standing in line at the checkout, it opens the door to different kinds of frustrations. We asked respondents to our survey about their greatest online shopping pet peeves and found these as the most common annoyances:
Not getting the products they had ordered (replaced by a different item): 22%
Delivery costs: 20%
The freshness of the food was not satisfactory: 14%
Delivery timing (uncertain timing/lack of flexibility): 12%
Minimum spend (for delivery discounts): 10%
Seem to spend more online: 7%
Lack of special offers/promotions online: 6%
Difficult to use the website: 5%
While 37% of survey respondents always use the same supermarket chain for online grocery shopping, 12% have tried one online supermarket but then switched to another, and 9% use a different chain for online shopping than they would normally visit in-store, meaning that while many of us are creatures of habit, some aren't scared of shopping around for the best deal or service.
Grocery delivery costs
While it's a useful service, especially if you run a busy household, getting your groceries delivered to your door, unfortunately, does not come free, with supermarkets charging different delivery costs.
IGA delivery costs
IGA Shop Online previously placed a minimum $80 spend per order. Although, keep in mind that the minimum order spend required for home deliveries and Click & Collect orders can vary between locations because all IGA stores are independently owned.
Once you place your online grocery order, you'll be directed to your closest participating store which will contact you directly to confirm your requirements, arrange your delivery and process your payment.
Woolworths delivery costs
Woolworths outlines delivery costs on its website, ranging from $1 up to $15, depending on the size of your order, with the more you spend, the less you pay for delivery. Orders under $100 typically incur a $15 delivery charge, while shops over $300 will get free delivery, although there are some T&Cs attached, so be sure to read the fine print.
The supermarket giant additionally offers customers the chance to get their groceries in under two hours with Delivery Now, although you'll have to keep your order under 50 items, and it's only available in select areas. Here's a quick overview of delivery costs for Woolworths Online (based on next-day delivery):
| | |
| --- | --- |
| Shopping amount | Delivery fee |
| $50 – $99.99 | $15 |
| $100 – $149.99 | $15 |
| $150 – $199.99 | $13 |
| $200 – $249.99 | $11 |
| $250 – $299.99 | $9 |
| $300+ | Free |
General guide only, T&Cs apply 
See the Woolworths website for all the specific details and customer contact information.
Coles delivery costs
Coles clearly outlines delivery and collection costs on the FAQs section on its website, with charges dependent on your location, the time of day, and the length of the delivery window chosen. Metro delivery fees will generally range between $4 and $11, but there are a few ways to save, including free delivery on your first shop should you spend more than $100. Here's a quick overview of delivery costs for Coles Online:
| | | |
| --- | --- | --- |
| Delivery window | Delivery fee | Free over |
| 2 hours | $11 | $250+ |
| 4 hours | $8 | $250+ |
| 6 hours | $4 | $250+ |
General guide only, T&Cs apply 
Check the Coles website for more information and customer service opening hours.
Coles also offers Partner Delivery, a faster delivery option available for orders with 50 items or less. Limited to select locations, Partner Delivery has a $30 minimum spend and an $11 delivery fee. Keep in mind that a Partner Delivery is made by third parties, including Uber Eats, and excludes certain products. Visit the website to see the full details.
Click & Collect services
Express outlets. Woolworths also has a collection service called Pick Up whereby customers can place their orders through the Woolies shopping app and receive a notification when the items are ready to be collected. Some Woolworths locations even offer a Drive-Thru service, meaning you don't even have to step out of the car, taking the footwork out of the shopping. IGA also has a Click & Collect service which allows you to shop your items via the website or IGA market app and pick them up in-store. Every IGA store has a designated Click & Collect collection point at one of the registers. You'll just need to present your ID or order number and your order will be brought out to you.
Other online grocery services
While IGA, Coles and Woolworths are at the forefront of online grocery shopping, there are other retailers available, including:
Amazon Australia
Asian Grocer Online
Catch
Delish Deliveries
Harris Farm Markets
JFC Online
Kogan Pantry
Naked Foods
Even if you're satisfied with the service you receive from the big supermarkets, it's worth keeping these other retailers in mind.
Does ALDI do home deliveries?
There doesn't seem to be much that ALDI can't do, with the German supermarket chain the go-to choice for plenty of households. However, ALDI does not currently offer home delivery for groceries, although over a third of survey respondents (36%) said they would shop online with ALDI if it was an option, so there seems to be plenty of appetite for it.
Which online grocery store should I choose?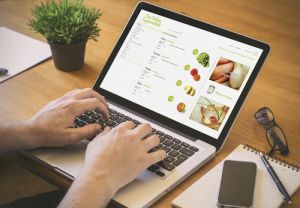 Grocery shopping can be a time-consuming outing for many households, particularly if you have plenty of mouths to feed. Thankfully, online grocery shopping can take the stress out of filling your trolley, as well as ensure that no extra goodies sneakily find their way to the checkout.
Ultimately, whichever online grocery service you decide to use should be based on your circumstances, as one supermarket may be closer to you, or you may prefer to rack up your rewards points. Regardless of where your supermarket allegiances may lie, it's always best to look into all your options, as you may be able to find a more convenient service to fit your busy lifestyle, or find a cheaper option.
The beauty of shopping online is that it's easy to shop around and compare products and prices from different websites. However, you will only really know how good an online delivery service is when the driver knocks at your front door and hands over your groceries. That's why our annual customer review provides a helpful insight as our ratings reflect the real-world experiences of more than 2,000 customers just like you.
When you can, it's a good idea to take advantage of free deliveries to give the retailer a test run before you have to pay. But keep an eye on delivery charges, because the more you pay, the less benefit there is from shopping online.
About the author of this page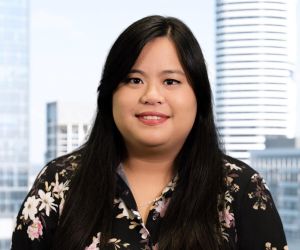 This report was written by Canstar Blue's home & lifestyle journalist, Tahnee-Jae Lopez-Vito. She's an expert on household appliances, grooming products and all things grocery and shopping. In addition to translating our expert research into consumer-friendly ratings reports, Tahnee spends her time helping consumers make better-informed purchase decisions on all manner of consumer goods and services, while highlighting the best deals and anything you need to be aware of.
*Information and prices retrieved from respective supermarket websites, correct as of November 2021.
Photo Credits: Fizkes/Shutterstock.com, Tero Vesalainen/Shutterstock.com Ken Wolter/Shutterstock.com, Georgejmclittle/Shutterstock.com.