Review of Fernwood Fitness gyms
The Fernwood Fitness Women's Health Club is a female-only gym chain. It opened in 1989 and has since expanded to over 70 fitness clubs across Australia, giving 70,000 members access to women-only gym facilities. Fernwood says it aims to deliver world-class health clubs and programs, and to give women the confidence to succeed in their goals. Let's have a look at what Fernwood Fitness has to offer Aussie women.
Fernwood Fitness
Fernwood Fitness aims to create a supportive experience when going to the gym. Female staff members are on site ready to help with any questions. According to Fernwood, the staff aim to go above and beyond for their members by also handing out free chilled face towels as you train.
All new Fernwood members automatically join the Your Fernwood program which is a 4-week exercise, nutrition and mindset program. You can tailor the program with club staff if you have a specific goal in mind.
Fernwood Fitness Programs
Along with its basic facilities and group fitness classes, Fernwood Fitness also has a unique range of programs for all health and fitness goals. The following programs are available to members and non-members, but prices vary by club.
FIIT30: FIIT30 is the Fernwood equivalent of HIIT (High intensity interval training), delivering intense, full-body workouts which are designed with women in mind, in 30 minute training sessions in a small group training environment.
FIITRIGHT: Fernwood describes its FIITRIGHT programs as the 'supportive sister of FIIT30'. While it still has the benefits of a HIIT workout, including full-body workouts in a small group session, FIITRIGHT sets a lighter pace so that you can focus on improving your technique, form and posture, and build foundations of strength.
Reformer Pilates: This program combines a moderate full-body workout with the holistic benefits of a calm wellness setting. The classes guide you through movements which are designed to make you stretch, sweat and strengthen your body and mind.
Personal training: Fernwood offers one on one training sessions with a personal trainer. Features include personalised workouts, goal setting and achievable and sustainable results.
Nutrition coaching: Nutrition coaches at Fernwood can help you to manage and balanced your food-intake and learn the nutritional value of food.
What facilities does Fernwood Fitness offer?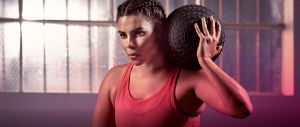 Basic facilities include cardio and strength training equipment, group fitness classes and Personal Training
Fernwood specific services include Nutrition Coaching, Cell-IQ, free breakfast, bi-monthly Fernwood Magazine, Members' Lounge, online and in-club programs and complimentary toiletries in the change room
Extra facilities include creche services, parking and beauty services (varying from club to club)
How much does Fernwood Fitness membership cost?
As Fernwood Fitness is a franchise, prices vary by club and package. The price starts from $22 per week and there is a one-off joining fee of $199. The cost of your weekly membership depends on the length of the contract you sign up for. Contract durations can be 12 or 18 months or flexible, which provides a no lock in contract after two weeks, with a slightly higher weekly payment. Membership options depend on the location of your local Fernwood gym.  Its activation kit – that includes 24 hours access (at participating clubs), a New Member Starter Pack, yoga and mat pilates classes, free breakfast, plus in-club and online support – is charged in addition to the joining fee and is generally around the $200 mark. Depending on your choice of membership, you may be eligible to select add ons. These include certain fitness programs and personal training packages and can cost anywhere from $20 – $200.
Fernwood Fitness membership access types
Each membership option will specify the type of gym access you are granted for the duration of your contract. These are the three types, however options do range from gym to gym so check your local website for details.
Standard includes access to the gym and its facilities during staffed hours only
24 Hours includes access to the gym and its facilities 24 hours a day, 7 days a week
Extended hours access includes access to the gym and its facilities outside of regular staffed operating hours. This option is only available in certain locations.
Fernwood Fitness membership T&Cs
Other Fernwood Fitness clubs can be used in conjunction with your membership and your home club will be able to explain how this works. After signing up, there is a cooling off period of 48 hours if you change your mind. You are able to cancel your gym membership at any time, but cancellation conditions and fees depend on the term of the membership. The club should be notified as early as possible to begin the cancellation process. When going on holiday, a Fernwood membership can be put on hold for up to 8 weeks over a 12 month period, however this may be extended for medical or overseas travel reasons.
Special rules for people under 18 include:
You can join a Fernwood gym but you will need a guardian to sign your paperwork and arrange a direct debit process.
You are not allowed in the Club after hours without a guardian who is over 18 and they must hold the same membership privileges as you.
What group classes does Fernwood Fitness offer?
Group fitness classes may vary from club to club and so it is best to contact your club directly to enquire about classes. Group classes are included in membership, with offerings such as:
Zumba
Yoga
Personal Training
Pilates
Body Attack
Body Balance
Body Step
Body Pump
Boot Camp
Circuit Training
Should I choose Fernwood Fitness?
Fernwood Fitness recognised a need for women to have their own space for fitness and has created one of the leading clubs of its kind. Fernwood Fitness seems to understand all women are different and offers programs for specific individual needs. There are many factors to consider when deciding if Fernwood Fitness is right for you, including costs. So if in doubt, give the club a call and talk about your options.
Some key factors to consider when choosing a gym include the equipment and facilities it offers to reach your fitness goals, the location and opening hours, group fitness classes, staff availability and contract flexibility. You may also like to see if its social atmosphere suits you as this will all add up to keep you coming back and making the most of your gym membership.
Photo Credit: Shutterstock, Fernwood
About the author of this page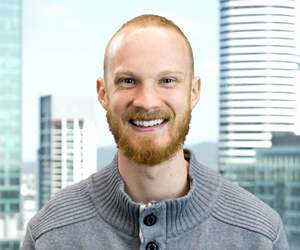 This report was written by Canstar Blue's Site Editor, Dean Heckscher. He's our resident expert on all things automotive, health & fitness, streaming and more. Dean is also one of Canstar Blue's customer research report producers, helping to turn complicated subjects into easily-digestible information for our readers. He's passionate about helping consumers make better-informed purchase decisions on all manner of consumer goods and services.