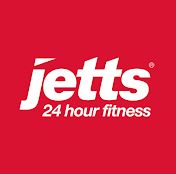 Review of Jetts Fitness Gyms
Jetts Fitness was founded in 2007 with the idea to create a gym solely for its members. The gym chain seems to value its simplicity, claiming to treat people well and listening to improve the experience for its members. Jetts Fitness has more than 250 locations around the world. So how does Jetts Fitness aim to achieve its goals in Australia? Let's take a look.
Jetts Fitness
Jetts Fitness provides 24/7 access, a no lock-in contract option to give more flexibility, generally lower fees and more member friendly policies. It tends to be more convenient with immediate access to all Jetts gyms around the world, so you can keep working out even on holidays or when travelling for business. As Jetts Fitness clubs are generally small in size, it focuses on the equipment it provides. Jetts also offers HIIT Team Training called J Series, available at participating clubs.
What facilities does Jetts Fitness offer?
Jetts Fitness gyms include cardio and strength training equipment, group training and personal training. It also has a functional training zone, stretching zone and free weights zone. Jetts says it aims to be more affordable by not having extra facilities.
How much does Jetts Fitness membership cost?
Jetts Fitness has two options for memberships including a pay in advance contract and a regular direct debit with no lock-in contract. There is a one off Club Access Fee of $79 fee required for each new membership. Casual and holiday passes are also available. Jetts Fitness offers the following memberships:
24/7 Gym Access
Individual member: $14.95 per week
Unlimited HIIT Team Training + 24/7 Gym Access
Individual member: $34.90 per week, only available in participating gyms
Join With A Mate
$12.95 each week when you join with another person
Jetts Fitness membership T&Cs
Jetts Fitness allows members from 16 years of age to sign up with a guardian authorisation. Each state in Australia has different terms and conditions that apply. Visit the Jetts Fitness website to check the terms and conditions which are relevant to you.
Club Access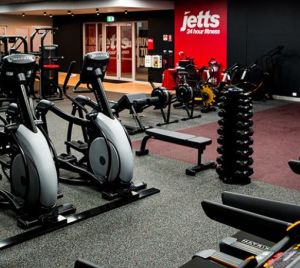 All Jetts Fitness clubs are 24/7 and you are able to access all clubs with a membership.
Contract terms
Contract terms are available in 12 month or month-to-month packages. Jetts Fitness offers a 3 day trial pass to give you a chance to experience its facilities before making a longer commitment. You can put a membership on hold for a minimum of 7 days up to 8 weeks per 12 month period.
Cancellation policy
There is a cooling off period of 10 business days if you decide to change your mind about your Jetts membership. Jetts Fitness requires written notice of the termination. You can cancel your membership at any time with a written notice but fees may apply. It will be best to call your local Jetts gym to discuss the details.
What group classes does Jetts Fitness offer?
Group classes vary from club to club and you will need to call your local Jetts Fitness gym to find out what it offers. Some of the Jetts Fitness group training classes include:
Boot camp
Circuit training
Boxing
Tabata
HIIT
Functional Strength Training
Should I choose Jetts Fitness?
Jetts Fitness says it strives to listen and learn from its members, in order to improve. There are many factors to consider when choosing if Jetts Fitness is the right gym for you. You may like to see if Jetts' facilities and equipment can help you achieve the goals you're personally aiming for. It would also be wise to discuss your aims further with your local club to find out more information on whether or not it's right for you. The 3 day trial pass would be a good way to experience the social atmosphere of the club and see if it suits your style.
You may like to also consult online reviews such as ours before making a decision. Our ratings provide a helpful guide to how existing members rate Jetts Fitness on factors such as facilities, staff availability, social atmosphere and value for money.
Photo Credit: Shutterstock, Jetts
About the author of this page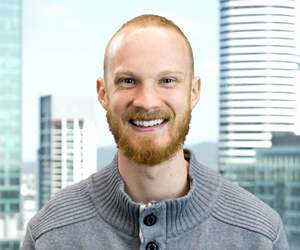 This report was written by Canstar Blue's Site Editor, Dean Heckscher. He's our resident expert on all things automotive, health & fitness, streaming and more. Dean is also one of Canstar Blue's customer research report producers, helping to turn complicated subjects into easily-digestible information for our readers. He's passionate about helping consumers make better-informed purchase decisions on all manner of consumer goods and services.