Kennards Self Storage Review & Guide
Despite our good intentions, clutter always seems to build up around the house or the workplace. Old mementos, unfiled documents or outdated furniture quickly takes up space, causing havoc when it comes to maintaining a clean and easily-accessible space. Thankfully, self-storage units and facilities have become more accessible and user-friendly over recent years, allowing consumers to store personal belongings in a safe and secure environment.
Kennards Self Storage is said to be a family owned business that created Australia's first storage centre in 1973. Currently, it operates almost 100 locations around Australia and New Zealand, with partner companies all around the world. Kennards offers a wide variety of storage options for those looking to file important documents, all the way through to those in the middle of a move. Be sure to check out their full range of services and storage options below.
Kennards Self-Storage
Features
Kennards Self Storage offers a wide variety of sizes and storage options for consumers, although what is available will depend on the location. Offering all types of storage units from 1x1m lockers, all the way through to 6x6m garages and 9x12m mini warehouses, Kennards has something for everyone. If you're after something a bit smaller, Kennards also offers deposit boxes for those important documents and mementos, as well as wine cellars and gun lockers in select locations.
Kennards storage facilities are also set up with CCTV cameras, as well as PIN code access to the facilities. Each individual unit is wired with an alarm, and has a padlock for added security. Most facilities have 24-hour access, making it easier to work around your schedule.
For those moving their belongings into a storage unit, Kennards offers a complimentary trailer, with hand trucks and trolleys also freely available to help with the move! A moving van is also available at an hourly rate, but is only available at select locations.
Kennards also offers a wide range of boxes, protective packing materials, tape and locks for those moving. They can be purchased online and in store, and you can return any unused boxes for a refund.
Insurance for your belongings is also available, so be sure to discuss with your local centre
Free Wi-Fi is also available at some locations
Costs
Kennards accepts payment from all major credit cards, and offers an auto pay plan meaning you'll never have to worry about payments. Kennards also guarantees no credit cards surcharges or late fees will be incurred by customers.
Kennards offers non-fixed lease agreements, meaning you're not locked into using the storage facilities for a set amount of time. No formal leave notice is required either, meaning that you'll stop paying the minute you finish using the facility.
Quotes are available both online and over the phone for storage services
Is Kennards Self Storage the best option for me?
Self-storage units can be a handy tool for those who have a bit too more clutter around their house or business, with many giving you a safe and convenient space to store your belongings. But with multiple brands offering similar services, it can be a tough market to navigate, especially when you're trusting someone else with your things.
Kennards Self Storage has been a go-to option for many Australians over the past few decades, with the company offering many convenient services and storage units. Despite the wide range of services and locations, it's still recommended that you do your own research into which facility will best suit your location, as well as what you're planning on storing.
About the author of this page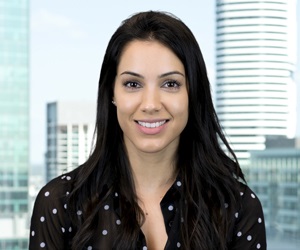 This report was written by Canstar Blue's Home & Lifestyle Content Lead, Megan Birot. She's an expert on household appliances, health & beauty products, as well as all things grocery and shopping. When she's not writing up our research-based ratings reports, Megan spends her time helping consumers make better purchase decisions, whether it's at the supermarket, other retailers, or online, highlighting the best deals and flagging anything you need to be aware of.