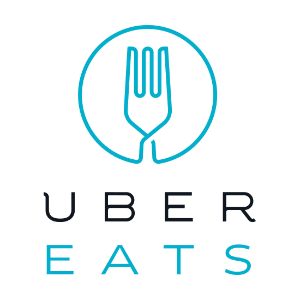 UberEATS Restaurant Guide
We've all come to know Uber – you probably have the app on your phone. But do you have UberEATS? If you're a fan of trying new foods – and having it delivered straight to your door, then this guide is for you. We review some of the top meals available in your area.
How does UberEATS work?
UberEATS is a mobile app and website connected to Uber – but instead of transporting you around, they transport food. The app allows you to choose from restaurants and cafes in your area and have your delicious choices brought right to your door. This means a bunch of your favourite foodie haunts that might not have delivered before may deliver with UberEATS, and you can chow down in the comfort of your own home.
The app is available for both Apple and Android, but if you prefer ordering on a bigger screen, you can also order through the website. Payment is dealt through UberEATS either on card or through PayPal, so there's no issues with making sure you have the right change when your food arrives.
UberEATS Delivery Areas in Australia
UberEATS is one of the apps that have a better coverage of delivery areas, offering to the majority of metro areas in Australia. Their website has information regarding each area, which we've linked below if you want to see if your suburb is included in the foodie catchment area. UberEATS currently delivers to the capital cities of Sydney, Melbourne, Brisbane, Adelaide, Perth and Canberra – as well as delivering to Cairns, the Gold Coast and the Sunshine Coast. To see all the options available to you and your location, remember to put in your address to figure out exactly what is available to you.
List of UberEATS Restaurants
UberEATS will preview dining options for a city, and then show you the full options for you once you put in your address. If a restaurant is not currently open for orders, it will be pushed down to the bottom. So if you know there's a particular meal you want to order again, they may not be open at that time or may be open for advance orders.
UberEATS also has a handy little section for each restaurant detailing the most popular dishes from each – so we've picked out a couple of restaurants to whet your appetite, with some of their top picks. Sorry in advance for making you hungry.
UberEATS restaurants in Sydney
The Farm Wholefoods
Healthy eating choices are made easy when you can order it straight to you, and The Farm Wholefoods has a plethora of delicious options to make it even easier. Go for their most popular salad with salmon, quinoa, kale and avocado with Japanese dressing, or grab a chia pot to keep hunger at bay.
Smoking Gun Bagels
Bagels are the best. Whether you want a mix of fresh bagels for you to customise yourself or go for a filled option like the "Kimcheese" or lemon meringue, you seriously can't go wrong. If you want a satisfying breakfast grab the morning glory combo – wood fired bacon and egg bagel and an iced coffee.
Mr Crackles
Mr Crackles brings you the most important part of pork belly – the crackling. Grab yourself a helping of crackling instead of your regular chips, and enjoy it alongside one of their rolls like the Crackles Classic, crispy skinned pork belly with Vietnamese salad in a roll.
Golden Pide
Sometimes you crave that late night falafel – but you're not keen to make the trek to the kebab shop. Golden Pide has all the regular fixings – gozleme, pide, halal snackpacks and of course falafel. Grab your regular, or try some of their burger options or a baklava to round the meal out.
Milk Bar by Cafe Ish
If you're going to have a cheat meal, order one from here. Start out with one of their decadent burgers, follow it up with one of their doughnuts (the cereal popping doughnut is the stuff of childhood dreams) and round it out with a milkshake – the "Terror Misu" is the most popular. You won't be left hungry.
UberEATS Restaurants in Melbourne
Vegie Bar
With a variety of vegie and vegan options, Vegie Bar will prove that a lack of meat does not mean a lack of taste. Try some of their most popular dishes, like the tofu-quinoa burger with avocado, vegan cheese and sriracha mayo, or go for their brown rice balls with mixed veggies, topped with satay sauce.
Jimmy Grants
Jimmy Grants has all your favourite Greek fixings to feast on, like souvas and lamb plates with pide. They even do limited edition options, like "The Niko" – souva with greek sausage, chips and pickled cabbage. Pick up some extra loukomades for us?
I Love Dumplings
Everybody loves dumplings, especially the kind that does not require leaving the house. I Love Dumplings brings you Chinese comfort food, with their popular choices like classic pork dumplings, steamed BBQ pork buns or even stir-fried hokkien noodles with beef and vegetables.
On It Burgers
Burgers is the name of the game here, and you can tell from the variety on the menu that they take burgers seriously. Along with traditional accompaniments like fries and shakes, there is an exclusive UberEats burger. Made with a black bun, truffle mayo and onion rings, it's an offer that's hard to pass.
Pidapipo
This Melbourne gelateria is delivering the goods, with options to get artisan gelati delivered to your door from 500ml all the way up to 1.5l of creamy goodness. Pick classic flavours like chocolate or passionfruit, or go for their vegan coconut with banana jam or even the very Aussie bush wattle and macadamia.
UberEATS Restaurants in Brisbane
Mrs Luu's
If you need a quick fix of Vietnamese food it's hard to go past Mrs Luu's. Offering up excellent lunch time fare, pick up some rice paper rolls or their deluxe bun –  a rice noodle salad with glazed chicken fillet, spring rolls, pork meat balls and all the fixings.
DannyBoys
A student favourite, DannyBoys serves up sandwiches to the masses. Opt for the crowd favourite – the big porky roll, loaded with bacon, eggs and cheese. Vegetarian? There's still options for you! Try the veggie eggstravaganza roll with avocado, eggs, cheese and salad.
Charlie's Raw Squeeze
For healthy food that looks and tastes good, look no further than Charlie's Raw Squeeze. Delivering from a few locations, Charlie's are popular for their vegan options that make clean eating easy. Opt for a taco salad or a lean green juice, or if you're feeling naughty but nice, try their vegan nice cream sundae!
La Macelleria Gelateria
This gelataria from teneriffe serves up authentic Italian gelati. For a taste of Italy without the 20+ hour flight, try flavours like classic fior di latte or crema bologna, or go for one of their gelato sticks – fresh gelati covered in chocolate – We'll take 3, please.
Pawpaw
Serving up modern thai food with a twist, Pawpaw is an instagram staple. Opt for all day breakfast options like classic avocado on toast or opt for mango and coconut bircher museli. Don't forget their dinner options too! Delicious pumpkin roti canai and classic pad thai are the popular picks for a reason!
UberEATS Restaurants in Adelaide
Nordburger
Sometimes only a burger will do. Nordburger from Adelaide has the goods, with hamburgers, fried chicken and chips to satiate your hunger. Opt for the classic Nordburger or try the Big Kahuna, and round off your meal with Crinkle Cut Royale – chips with caramelised onion, melted cheese and fry sauce.
Phonatic
If you are a pho fanatic then you'd probably enjoy Phonatic. They offer up a range of delicious Vietnamese goodness – from casual fare like Banh Mi and Vietnamese Rolls, to more decadent dishes like Pork Belly hot pot and Salt and Pepper Prawns.
Bambi & Co
Who said delivery food can't be healthy? If you're not in the mood for some soul food without the grease, then this may be the place for you. Bambi & Co has a range of healthy wraps and sandwiches, as well as fresh smoothies and juices. The Hello Me Wrap with fried haloumi is calling your name…
Poke me
Poke bowls are the new health trend that is not going away anytime soon, so why not give in to the delicious sashimi goodness? Try the marinated tofu bowls (they're vegan too) or the salmon bowls, with your choice of rice and toppings.
Chocolatree
Chocolatree is for the discerning dessert enthusiasts – pick your poison, a plethora of crepes, waffles and even fondues are up for the choosing, delivered straight to your door. Some of the most popular options include the Rocky Road Waffle and the Choc Strawberry Crepe. Yum.
UberEATS Restaurants in Perth
BamBamBoo
Classic Chinese dishes with a modern twist are on the menu at BamBamBoo. There's an extensive and affordable selection of dumplings and classic Yum Cha fare for you to choose from, with Chinese Mainstays like Siewmai and Char Siew Bao.
POPPO Korean & Japanese Restaurant
Sometimes you want Korean food, and sometimes you want Japanese – other times you want both – that's where POPPO comes in. With Japanese cuisine like sashimi and sushi and hot Korean dishes like bulgogi and topokki, whatever you're craving, you're likely to find something to satisfy it.
MOP Donuts
Donut Panini? It's a thing, and you can order it from MOP Donuts! They are serving up fresh brioche style donuts with a variety of fillings – including salmon, cream cheese and avocado on a donut, or even a buttermilk chicken burger. Definitely an indulgence that is worth your calories.
Sweetlips
When you need to go back to classic Australian comfort food, you have to go for fish and chips, something which Sweetlips specialises in. Grab a pack of fish, battered or grilled, along with something different, like battered feta or panko crumbed scallops, and of course some chips. Always some chips.
Mary Street Bakery
This cute little café can give you anything from sweet savoury, with a couple of items you wouldn't expect to come out of a bakery. Try the popular Lemon Maple Pecan donut, or go all out and have the Fried Chicken and Buttermilk Pancake. Whichever way you go, can you leave some for us?
UberEATS Restaurants in Canberra
The Elk & Pea Eating House
A select breakfast menu, but the options are not just variations on eggs. The Elk & Pea Eating house have everything from hash fritters to huevos rancheros to pancakes, topped with bacon and maple syrup. If you're a brekky fiend, you'll love working your way through their menu.
Courtyard by Milkcrate
Breakfast in bed has never been so easy, and neither has brunch in bed, for that matter. Courtyard by Milkcrate has a bunch of options to chow down on, including smashed avo for those who don't intend to own homes, as well as spiced porridge and hakshuka.
Mister Zee's
This isn't just any comfort food, it's Middle Eastern comfort food. All your favourite kebab plates and even the perennially popular HSP are up for grabs here. If you have a date you need to impress, grab the meal for two, because the way to the heart is definitely through the stomach.
3 Degrees Coffee
Classic Australian modern café fare is on the menu at 3 Degrees Coffee. Order a quick lunch with the OG bacon and egg roll, or a toasted sourdough with tomato & bacon. If you're just after a coffee (it's kinda their thing), you might want to pair it with a croissant or some banana bread – just because.
Grease Monkey
The initial name of Grease Monkey may cause trepidation, but once you get a glimpse of these burgers there's no going back. Serving up all the American style classics, including fried chicken, mac and cheese and even a banana split, this is a food baby you want to have.
UberEATS Restaurants in Cairns
Jafflehead
Jaffles may seem like a food that is reserved for camping, but Jafflehead brings them to you every day! Try one of their popular jaffles like "Biggie" – filled with beef brisket, mushy peas and caramelised onion, or try the "Floyd" – a sweet puff pastry jaffle filled with nutella, marshmallow and banana.
Bel Paese
Mamma mia – you just have to love classic Italian food. Bel Paese has all of your carby favourites, like fettucini alla panna, or pizza options like capriciosa and four cheese. Don't forget to complete your Italian feast with some tiramisu or a "Baci" – chocolate hazelnut gelato covered in dark chocolate.
Smith Street Cafe
Brunch is a way of life, and Smith Street Café seems to understand this. Take your pick from popular brunch staples like eggs benny croissants or try the "Pimp My Bircher" – oats two ways with raspberry coulis, dragon fruit yoghurt and fruit.
Providore Amore
This cafe has all the things you need for a cosy brunch session. Grab an acai bowl for something healthy, or try the pulled pork & chipotle slaw bagel or "mummas pasta" for something a bit more carb heavy. Then again, you could also get the cheese platter, because who would pass that option up?
Apex Milk Bar
This burger joint provides the full burger experience. Whether you opt for the Apex cheeseburger, or go for their hotdogs or even a fish burger, make sure to round it out with a serve of their waffle fries with aioli. Not to mention you'll be wanting a Golden Gaytime inspired cronut. Diet starts tomorrow.
UberEATS Contact Details
If you want to talk to the UberEATS team, there is no direct phone contact number. However, if you have any issues with your order, it can all be resolved through the app. The app has a variety of options to guide you through the process, and support will take the form of an online chat, making it simple to resolve any issues or answer any queries. There is currently no listed email or phone number on the UberEATS site.