Fact Checked
Deliveroo in driver's seat for restaurant meal deliveries
Thanks to restaurant meal delivery services, we can finally wave goodbye to the stash of outdated local takeaway pamphlets we've hidden away for a rainy day. Whether we're too tired to cook or simply need to fix some serious late-night cravings, there are now plenty of apps and websites that allow us to get that cheeky kebab at our doorstep within a few clicks. But which food delivery services offer the best range of restaurants and meals to choose from, and at the best price?
To find out, Canstar Blue surveyed more than 2,300 Australian consumers who have recently used these services, asking them to rate the platform they used across a number of important areas including variety of meals available, website/app navigation, delivery reliability & timing, customer service, value for money and overall satisfaction. Those that received the minimum survey sample size (30 responses) are featured in our report.
In 2021, Deliveroo raced to victory, rating best for overall satisfaction and earning five-star reviews in most categories.
Eat well. Live well.
Lite n' Easy has been rated #1 for Customer Satisfaction by Canstar Blue, scoring 5 stars for meal variety, taste, freshness, ease of ordering, delivery and customer service.
Find out More
Best Restaurant Meal Delivery Services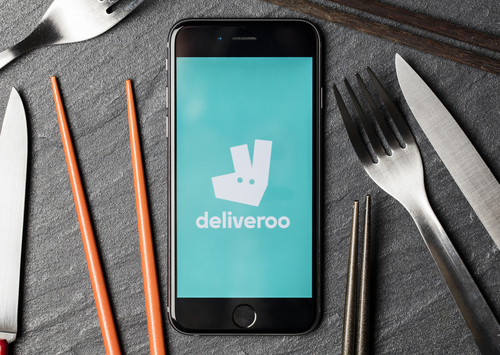 Here are the best restaurant meal delivery services in Australia, as rated by consumers in Canstar Blue's latest review:
Deliveroo
DoorDash
Uber Eats
Menulog
Deliveroo cruised through this year's ratings, achieving five stars in most categories and for overall customer satisfaction. DoorDash and Uber Eats dished up four stars overall, while Menulog rounded up the scores on three stars.
It's worth noting that when it came to website/app navigation, Uber Eats stepped up to the plate with the only five-star review for that category. It also scored full marks for meal variety, delivery reliability & timing and customer service. DoorDash similarly impressed with its customer service and value for money.
To help you decide which might be the best service to satisfy your late-night cravings, or help you relax on your evening off, read on to find out what each service has on offer.
Restaurant Meal Delivery
Deliveroo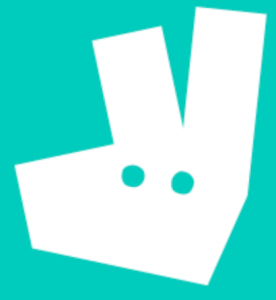 From popular burger chains to top Italian trattorias, Deliveroo says it connects locals to a wide variety of 'high-quality' restaurants, with an average wait time of 32 minutes. Just like any other delivery service, you can enter your address into the website or app to find out what's available in your delivery zone. Deliveries are available daily until late at night, although service times vary between restaurants.  You can schedule your order up to a day in advance, meaning you can plan your cheat day ahead of time. Keep in mind that Deliveroo only accepts card payments.
Deliveroo was rated best for overall satisfaction and achieved five-star reviews for its variety of meals available, delivery reliability & timing, customer service and value for money. It got four stars for its website/app navigation.
DoorDash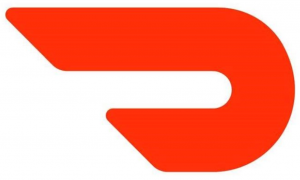 DoorDash is feeding hungry customers around the globe, connecting people with local eligible restaurants for either door-to-door food delivery or pick-up. Through the DoorDash app or website, you can place an order for immediate delivery or schedule it in advance. The company states the average wait time is typically 40 minutes but can be less or more depending on things like traffic and how far the restaurant is. Since featuring in our ratings last year, DoorDash has expanded its delivery range to areas outside of Victoria and New South Wales, with the service now available in various cities across Australia.
DoorDash achieved five stars for customer service and value for money, before ending on four stars for delivery reliability & timing and overall satisfaction. It got three stars for meal variety and website/app navigation.
Uber Eats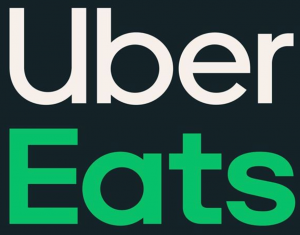 The ride-sharing app that swept the globe, Uber, went from dropping customers off at restaurants to serving them meals at their doorstep. Uber Eats allows you to browse by region, type of food, or search for a specific restaurant to find all kinds of local eateries ready to send their specialties your way. Just as with Uber, Uber Eats allows you to track your order and estimated delivery time as the restaurant accepts it, begins preparing your food, and then sends it off for delivery. You'll see the name and photo of the Uber partner bringing you your food by car, bike, or scooter. You can also schedule an order in advance and customise your drop-off point with a choice of curbside collection, door-to-door service, or meeting in the lobby if you're keen to get your hands on your meal quickly.
Uber Eats achieved five-star reviews for the majority of categories, including variety of meals available, website/app navigation, delivery reliability & timing and customer service. It ultimately ended on four stars for overall satisfaction and three stars for value for money.
Menulog

The Sydney-born company began serving Aussies in 2006, before merging with Just Eat Takeaway and becoming one of the leading food delivery services in the country. Menulog provides a platform to find and order from local restaurants, for either pick-up, delivery, or catering. You can use the Menulog website or app to browse by location, food category, or particular meals, as well as leave reviews of your experiences. Menulog also promises a range of promotions and specials to help you avoid being left with a sour taste in your mouth.
Menulog earned four stars in most areas, including variety of meals available, website/app navigation, customer service and value for money. It got three stars for delivery reliability & timing and overall satisfaction.
Ready to order?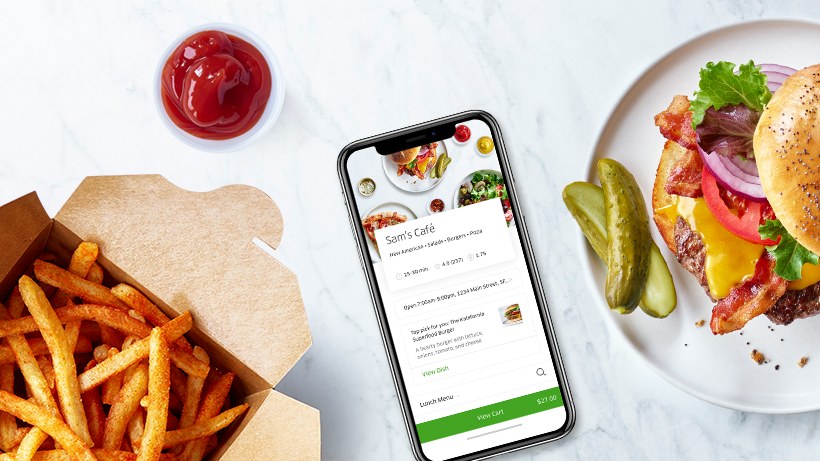 Our survey found Aussies spend an average of $44 on restaurant meal deliveries per month (up from $40 in 2020). The percentage of people using a restaurant meal delivery service each week has also increased in the past year from 26% in 2020, to 34% in 2021. A similar portion of respondents even said they expect to use restaurant meal delivery services more in the future (33%). There are notable downsides to these platforms though, with two-fifths of those surveyed (40%) having received an order that was incomplete or incorrect and nearly a quarter (23%) additionally complaining that their delivery took too long to arrive.
So, it's well worth your time to explore different service providers to see what they can offer you, as each can have different restaurant partnerships and prices. Shopping around is generally a good idea, and 43% of survey respondents have done just that, trying more than one meal delivery service to get a taste for various options.
About the author of this page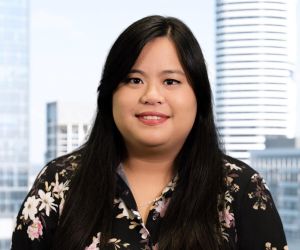 This report was written by Canstar Blue's home & lifestyle journalist, Tahnee-Jae Lopez-Vito. She's an expert on household appliances, grooming products and all things grocery and shopping. In addition to translating our expert research into consumer-friendly ratings reports, Tahnee spends her time helping consumers make better-informed purchase decisions on all manner of consumer goods and services, while highlighting the best deals and anything you need to be aware of.
Online Grocery Shopping Review
Picture credits: Ink Drop/Shutterstock.com.