Netflix and Stan look to have a new competitor in Australia – and the latest arrival comes absolutely free.
US SVOD (subscription video on demand) service Tubi will officially launch in Australia on September 1, bringing with it 7,000 movies and television series for Aussie households to binge.
The only catch? You'll have to put up with ads.
"We're excited to offer Tubi in Australia," said Tubi Chief Executive Farhad Massoudi. "We look forward to further activating new audiences who will discover the growing value of free video-on-demand."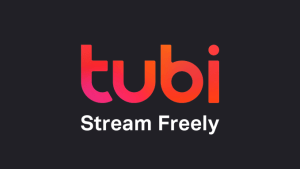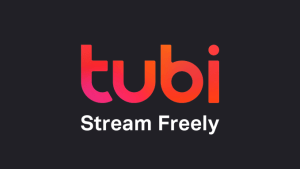 Ad-supported services are nothing new to Australians, with YouTube pioneering the technology to give households a way of watching content for free – despite a few ads – with a number of similar services available via SBS On Demand, 10Play, 9Now and 7plus.
"Obviously being free is a huge part of our proposition. There's a huge difference between charging a penny and charging nothing. There is no registration, you're one click away from watching a movie," Mr Massoudi said.
According to the Tubi website, Tubi stays "free by showing short ad breaks at 12-15 minute intervals during our movies and TV shows. Doing this pays for the content that our partners – studios like MGM, Lionsgate, and Paramount, as well as indies like Full Moon Pictures – provide to us. The ad content pays so that you don't have to."
How can I sign up to Tubi?
You can register to Tubi via your Facebook profile, or by setting up an account, which will allow you to keep track of the latest shows and movies you want to watch. You won't be asked for any credit card information and can search the Tubi library by genres and even by actor name if you're after a familiar face.
Tubi is available for streaming through its website, Telstra TV, Apple TV, as well as Google Chromecast, with the service additionally available through video game consoles such as the PlayStation 4 or Xbox One. You can also stream via the Tubi app, although there has been no official word on whether it will be available on September 1 for Australian audiences.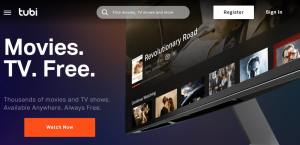 What can you watch on Tubi?
Tubi's library will include movies such as 3:10 to Yuma, The Blair Witch Project, Kickboxer and Stranger Than Fiction, with Dirty Dancing, Requiem for a Dream, Saw and Reservoir Dogs set to be available in the coming months.
Tubi is also set to include local content and talent.
"We certainly plan to grow this library with local Australian content," Mr Massoudi said. "In fact, our message to Australian content partners and producers is that we want to not only distribute them and monetise in the Australian market, but also the global market."
While the Australian streaming market is set to become more crowded through the announcement of Disney Plus – and with Australians already spending $46 per month on streaming services according to Canstar Blue research – Tubi may be worth it as a free alternative with some easy-viewing movies to pick from.
Photo Credit: Proxima Studio/shutterstock.com