Bauhn (ALDI) TVs Review & Guide
Whether you're a student on a budget or a movie buff channel surfing for an 'immersive' entertainment experience, Bauhn has a few televisions to choose from. These are exclusively sold through ALDI stores and tend to be seasonal items, meaning that once they're all sold out, you'll have to wait a few months for them to return.
ALDI has earned a glowing reputation for its seasonal Special Buys, including some major household appliances such as clothes dryers. Aussies love a bargain, and with ALDI's appliances typically costing below the market average, shoppers are often found queuing outside stores ahead of them going on sale.
Are Bauhn TVs from ALDI worth getting out of bed early for? Let's see what's on offer.
Bauhn (ALDI) 75" Ultra High Definition LED LCD TV

For those who believe bigger is always better when it comes to entertainment, the Bauhn 75" Ultra High Definition LED LCD TV – sold at ALDI – may be an ideal option.
The 'ATV75UHG-0168' model comes with features such as Ultra High Definition and HDMI connectivity, which are claimed to provide 'superior sound quality. It also includes the PVR function, that allows you to record and re-watch your favourite show.
Other features include:
Built-in HD tuner: watch shows and movies in high definition without a Set-Top box
Audio Return Channel (ARC): sends TV sound to an ARC-compatible AV receiver without needing extra cables
RRP: $1,599
Bauhn (ALDI) 40" Full High Definition LED LCD TV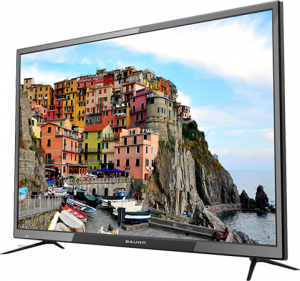 If you're channel surfing for a new television on a budget, the 40" Full High Definition LED LCD TV from ALDI stores is a much cheaper alternative to the model above, although you are of course sacrificing on size.
The 'ATV40FHD-0618' model is said to feature Full HD 1080p and allows for audio video connection with PC Input. It also shares similar functions as the brand's more expensive products. Some of these include PVR Record and a built-in HD tuner.
RRP: $299
Should I put ALDI's TV sale in my diary?
Whether you're shopping for milk and eggs, or snapping up seasonal ski gear, it's hard to resist the selection of promotional products available at ALDI stores. But does the reality match the hype?
The last TV sales day at ALDI in Australia was Wednesday, June 6, 2018
If you love home entertainment, Bauhn delivers one of the cheapest, biggest TVs you're likely to find in Australia. At 75", it's a huge TV with a relatively modest price tag – easily half that of many comparable brands. But while cheap, it does mean you could walk into an ALDI store expecting to spend $10 on the basics, but end up splashing out more than $1,500. As with any sales items, make sure you actually need what you're buying, and you're not just being swayed by the red sales signs.
The Bauhn 40" Full High Definition LED LCD TV is said to provide full high definition quality at 1080p and shares a range of functions similarly featured with the brand's pricier TV. The ability to connect your PC also makes the 'ATV40FHD-0618' an ideal television for people who tend to stream on their laptop. But if you're looking for bigger eye-candy, the Bauhn 75" Ultra High Definition LED LCD TV is boasted to show 'extreme detail' with its Ultra High-Definition function.
If you have a busy schedule and can't find time to watch your favourite program, many of the brand's televisions come with the PVR function which allows you to record a show and catch up when it suits you. And for people who love streaming devices like Netflix and Stan, the televisions contain HDMI and VGA ports to link your laptop to the TV. You can similarly use the USB media playback function to enjoy video, picture and music already stored on a USB.
Finding the best television for your needs and budget shouldn't be a drama. Compare brands with our customer satisfaction ratings via the link below.