Bauhn (ALDI) TVs Review & Guide
Whether you're a student on a budget or a movie buff channel surfing for an 'immersive' entertainment experience, Bauhn has a few televisions to choose from. These are exclusively sold through ALDI stores and tend to be seasonal items, meaning that once they're all sold out, you'll have to wait a few months for them to return.
ALDI has earned a glowing reputation for its seasonal Special Buys, including some major household appliances such as clothes dryers, fridges and air conditioners. Aussies love a bargain, and with ALDI's appliances typically costing a bit less than the market average, shoppers are often found queuing outside stores ahead of them going on sale.
Are Bauhn TVs from ALDI worth getting out of bed early for? Let's see what's on offer.
Bauhn (ALDI) 58″ 4K QLED Android TV
For those shopping around for a budget TV but still want to enjoy that 4K goodness, then you might want to consider hitting up ALDI for the Bauhn 58″ 4K QLED Android TV which retails for $699.*
The model is powered by Android TV and provides quick and easy access to Netflix, Youtube and Google Assistant straight from the remote. Other features it's boasted for include its micro frame design and HDR capability.
The Bauhn TV from ALDI also comes with a one year warranty for peace of mind.
Should I put ALDI's TV sale in my diary?
Whether you're shopping for milk and eggs, or snapping up seasonal ski gear, it's hard to resist the selection of promotional products available at ALDI stores. But does the reality match the hype?
If you love home entertainment, Bauhn delivers one of the cheapest, biggest TVs you're likely to find in Australia.
However, you'll need to keep an eye out on ALDI's special buys since Bauhn televisions aren't available year-round. Previously, we've seen the German supermarket stock everything from 40-inch Full HD TVs with built-in DVD player to 75-inch Ultra High Definition LED LCD TVs. Prices have typically varied between $300 and $1,599.
Finding the best television for your needs and budget shouldn't be a drama. Compare brands with our customer satisfaction ratings via the link below.
*Price taken from Bauhn, correct as of June 2020.

About the author of this page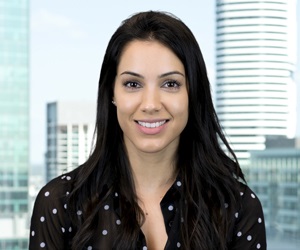 This report was written by Canstar Blue's Home & Lifestyle Content Lead, Megan Birot. She's an expert on household appliances, health & beauty products, as well as all things grocery and shopping. When she's not writing up our research-based ratings reports, Megan spends her time helping consumers make better purchase decisions, whether it's at the supermarket, other retailers, or online, highlighting the best deals and flagging anything you need to be aware of.
What do customers think about ALDI TVs?
In 2018, Australian customers gave ALDI 4 out of 5 stars for Overall Customer Satisfaction for its televisions.