Beats Headphones Review
If you're big on your music, chances are you've heard of Beats by Dre. One of the newer entrants to the headphone market, Beats has muscled its way into the mix, establishing itself as a brand to consider regardless of what style of music you listen to. Started back in 2006, Beats by Dre was pioneered by music industry veteran and icon Dr. Dre, with the brand today offering a variety of earphones, headphones and speakers for all your music and entertainment needs. If you're looking for a new pair of headphones, read on to find out what Beats by Dre have for your next music session.
Beats Headphones
Beats have a number of over-the-ear and on-ear headphones available, with the brand readily available at electronics retailers, as well as via the Beats website. Beats headphones available include:
Beats Pro: $499.95*
Beats Studio 3 Wireless: $449.95*
Beats Solo 3 Wireless: $299.95*
Beats EP: $139.95*
Beats Pro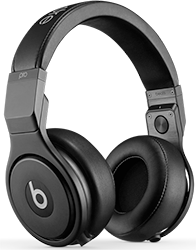 While not the option you'd be looking for if funds are tight, or you're looking for a colourful pair of headphones, the Beats Pro may be the one for you if you're looking for the top of the line. Made from aluminum gunmetal frame with leather ear cups, Beats Pro look to make listening to music as comfortable as possible. Weighing only 400 grams, they are also lightweight so that you don't get a headache when you're favourite artist drops a new album.
Although they cost close to $500, Beats Pro also come with a ¼ audio adapter, 3.5mm twist lock plug and a 4.2mm coiled cable for when you're looking to listen from a variety of equipment, or you're looking to record and mix your own music.
Beats Studio 3 Wireless
One of the more expensive models from Beats, the Studio 3 may be the option for those who want the most out of their headphones, or aren't worried about sticking to a budget. An over-the-ear model, Studio 3 headphones feature Pure Adaptive Noise Cancelling (Pure ANC) to cut down on external noise, along with Fast Fuel technology, which allows up to three hours of playtime from just 10 minutes of charging, ideal for when you need to be in and out of the door in a couple of minutes.
The Studio 3 headphones also feature 22 hours of battery life, plus can extend up to 40 hours of playtime by turning off the noise cancelling feature, ideal for those long-haul travels, with a foldable design for easy storage and portability. It also includes a pairing device built-in, meaning connecting to your Apple products is just one button away. There's also Bluetooth pairing built-in, allowing non-Apple households to still enjoy their music through Beats.
Available in a wide variety of colours and finishes, including the Skyline Collection, the Studio 3 comes with a carry case, a 3.5mm RemoteTalk cable for phone calls as well as a charging cable for easy use when you're on the go.
Beats Solo 3 Wireless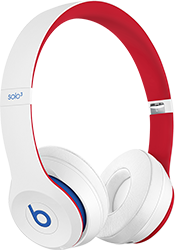 Another over-the-ear model from Beats, the Solo 3 model is slightly more affordable than its big brother, although still costing enough to make a dent in your bank account if you're not careful. Including similar features to the Studio range, the Solo 3 includes 40 hours of battery life, Fast Fuel charging and comes with a carry case for easy portability for those on the move.
The Solo range sets itself apart from the Studio range with a wider line up of colours and finishes, ideal for those looking to make a bit more of a fashion statement with their headphones. Available in the Beats Club Collection, which includes bright yellow, navy, club white and club red, the Solo range will help you stand out from the crowd.
Beats EP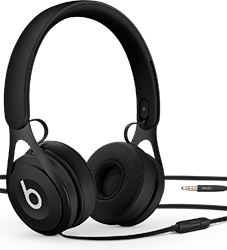 If you're looking for an on-ear model, the Beats EP may be the option for you, with its lightweight, stainless steel-reinforced design finding a middle ground between durability and usability. While they may not be suitable for those after wireless headphones, the EP headphones include noise isolation to cut down on outside noise, along with RemoteTalk cable and jack to help you take calls and adjust your volume.
The Beats EP model also comes with a foldable carry pouch for when you need to pack them away, plus features vertical sliders to allow for a comfortable fit. Available in standard colours such as red, blue, white and black, the Beats EP may be an option for those looking for a pair of headphones without all the bells and whistles.
---
Read more: Music Streaming Services Compared
---
Are Beats headphones worth it?
When it comes to headphones, it can be tough finding the right fit for your lifestyle, as well as your taste in music. With plenty of brands and models available on the market, it can be tempting to either go for the most expensive option, or the cheapest, but the price tag doesn't always mean you're getting the best value.
While Beats by Dre. have a strong heritage behind them, to find the best way to experience your music, it may be best to look into all of your options before walking away with a pair. Who knows, you may find a better deal or a better fit for your music needs, allowing you to enjoy your favourite tunes and artists the way you like.
About the author of this page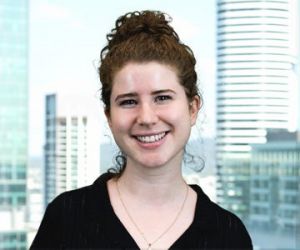 This report was written by Canstar Blue's Content Producer Luciana Lawe Davies. She writes about streaming, appliances and consumer products and services. Luciana enjoys bringing readers the best in what's on TV and at the shops, including the best deals and latest reviews.
Picture credit: Kaspars Grinvalds/shutterstock.com
*Prices taken from respective retailer, correct as of September 2019