Fact Checked
Spotify hits the right notes in music streaming review for 2nd year
There's no doubt that the way we listen to music has changed drastically over the years. With the rise of portable music players such as the Walkman in the 80s and then the Discman at the turn of the millennium, listening to music on the go has become the norm. Then MP3 players, especially the iPod, came along and changed everything, eliminating the need to carry around bulky devices and CDs. But as smartphones grew more advanced, storage sizes grew and 4G and 5G mobile technology changed everything once again. Now we listen to music on our smartphones and usually use a music streaming service to access millions of songs by artists from around the world.
With the growing popularity of music streaming services, there is quite a lot of competition around. So, how do you decide which music streaming service is right for you? To help you decide, we surveyed more than 800 Australians for their feedback on their current subscription to a music streaming service or music streaming app and to rate them on a variety of factors. This included variety of music and other content, additional features, website and/or app navigation, value for money and overall satisfaction. Those that met the minimum required survey sample size of 30 responses are featured in our results.
Spotify has continued to stay in tune with Aussies after it rated best for overall satisfaction for the second year running, in Canstar Blue's review of music streaming services.
Best Music Streaming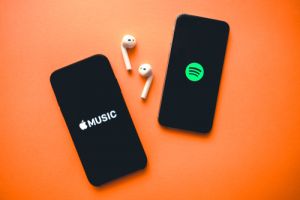 Here are the best music streaming services in Australia, as rated in Canstar Blue's 2021 review:
Spotify
Apple Music
YouTube Music
Google Play Music
SoundCloud Go
Amazon Music
Spotify topped Canstar Blue's charts with a five-star review for overall satisfaction, followed by Apple Music and YouTube Music on four stars. Google Play Music, SoundCloud Go and Amazon Music settled on three stars for overall satisfaction.
Notably, Amazon Music was seen as providing the best bang for your buck after it got full marks for value for money. Apple Music and Google Play Music gave a matching score when judged on website and app navigation.
It's also clear Australians aren't settling for any ol' playlist. On one hand, many users seemed most dissatisfied when it came to overall satisfaction, with half of the music streaming services scoring three stars. There was a similar trend for music variety. However, website and app navigation seemed to be where people were most satisfied, with three out of six platforms achieving a five-star review. These include Spotify, Apple Music and Google Play Music.
What is streaming?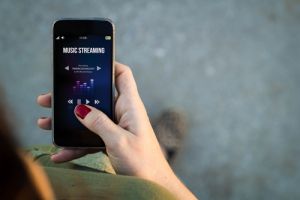 Streaming simply means using an internet connection to listen to your music without having to download anything. It can be likened to reading a web page without downloading, or watching YouTube videos instead of downloading a video.
Streaming vs downloading
Why might you choose to stream over directly downloading your music to your device? Streaming provides a more cost-efficient way to access and listen to a huge variety of songs without filling up your phone storage.
It can be easier to carry music saved directly on your phone, tablet or computer, to an extent, if you're travelling overseas or don't have reliable internet access. But storing music files can take up a lot of space, especially if you enjoy a wide range of music genres. This can be less than ideal if you also need space for photos, apps and to store other files or if your device doesn't have much storage capacity in the first place.
Streaming over a Wi-Fi or mobile data connection makes it easy to listen to music and even podcasts, regardless of which device you're using. You can easily switch from playing music from your mobile app during the commute to work to listening on a web browser from your laptop or your Bluetooth speakers at home.
Big-data phone plans for music streaming
If you tend to stream music on the go, especially if you travel a lot, you might find you need a reasonable amount of data on your phone plan. While music streaming doesn't use as much mobile data as video streaming, it does depend on the audio quality. Let's take a look at some phone plans that have plenty of data packed in so you can stream your favourite songs to your heart's content.
The following table shows a selection of SIM-only postpaid plans with a minimum of 40GB data on Canstar Blue's database, listed in order of their standard monthly cost, from the lowest to highest and then by data allowance, largest to smallest. Use our tool for simple mobile phone plan comparison to easily compare plans from a range of providers. This is a selection of products with links to a referral partner.
The following table shows a selection of SIM-only prepaid plans with a minimum of 40GB data on Canstar Blue's database, listed in order of their standard monthly cost, from the lowest to highest and then by data allowance, largest to smallest. Use our tool for simple mobile phone plan comparison to easily compare plans from a range of providers. This is a selection of products with links to a referral partner.
Top-Rated Music Streaming
Spotify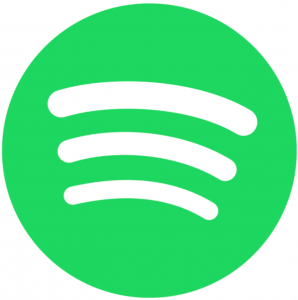 Spotify is perhaps the biggest player in the music streaming space (although Apple Music has recently been giving the Swedish streaming giant a run for its money). One of the platform's biggest charms is the way it has put considerable effort into personalising your music listening experience (and even your pet's), from compiling daily mixes based on your most played songs, to providing a variety of playlists catering to a wide range of genres and occasions. You can also create custom editable playlists, which can also be customised by other contributors such as friends.
Spotify also offers social media integration, so you can share what you're currently listening to across social media, including your Instagram stories. The premium Spotify version gives you ad-free music streaming, access to downloading and allows you to access music outside of your profile country when you travel.
Spotify rated best for variety of music and other content, additional features, website and app navigation, and overall satisfaction. It got four stars for value for money.
Apple Music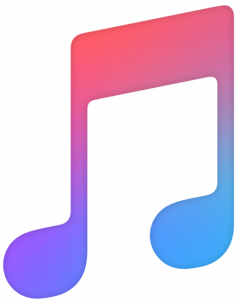 Apple Music brings together on-demand streaming, your existing music library, local radio stations from around the world and an artist-centric social network in one app. The paid music subscription service gives access to 60 million songs (ad-free) as well as exclusive and original content. You can also watch music videos, search for music by just using lyrics, and listen to curated playlists tailored to suit any mood. And as with many Apple products, you can use Siri to navigate the app and catalogue much faster. Apple Music is available in iTunes and is compatible with iOS and Android devices.
Apple Music earned a five-star review for website and app navigation, before landing on four stars for overall satisfaction and everywhere else.
YouTube Music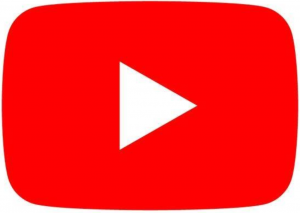 YouTube Music lets users enjoy a wide range of albums, singles, remixes and live performances on desktop or via its music app. One of the unique features that help the streaming service stand out is its ability to let users enjoy a glimpse of what goes into artists' music videos, giving listeners more than a simple radio-edited version of a track. YouTube Music also allows listeners to find albums, live performances and remixes by searching lyrics or describing the song. You can also check out new recommendations based on your tastes and what's popular in your area.
YouTube maintained a smooth four-star review across the board, including for music variety, website and app navigation, value for money and overall satisfaction.
Google Play Music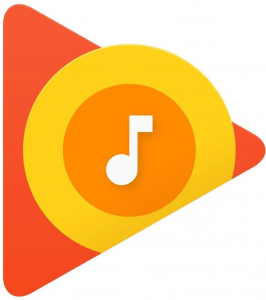 Please note Google Play Music was replaced by YouTube Music in late 2020. Like Apple Music, Google's music streaming service was compatible with any device ─ including iOS and Android devices and desktop web players. Unlike Apple Music, you could upload and access your personal digital music downloads collection to the platform regardless of whether you were subscribed to the streaming service.
For a personalised listening experience, Google Play Music provided recommendations based on your current library. Those on the premium plan were able to customise their own radio station, with subcategories also available to suit certain moods and activities (i.e. music to help you fall asleep). Offline listening was also limited to paid subscribers.
Google Play Music scored a five-star review for website and app navigation, plus four stars for value for money, variety of other content, and additional features. It got three stars for music variety and overall satisfaction.
SoundCloud Go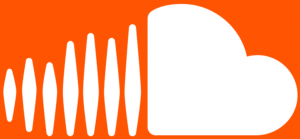 SoundCloud Go is a paid subscription alternative to the freely available SoundCloud. What makes the platform stand out is its ability to let users 'like', repost and comment on songs as a way to connect with artists and other fans in real-time. SoundCloud Go also gives listeners access to unsigned and upcoming artists in addition to tracks from major labels and has a larger repertoire of music and podcasts available. Again, similar to other premium options, SoundCloud Go offers offline listening.
However, if you choose to purchase SoundCloud Go through the Apple app store, expect to pay about 30% more than if you were to get the plan directly with SoundCloud.
SoundCloud Go received three stars in the majority of categories, including overall satisfaction. The only exception was value for money, where it got two stars.
Amazon Music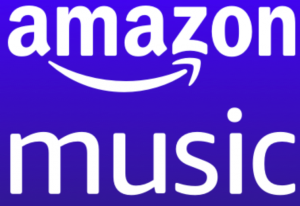 After years of selling CDs, vinyl records, audiobooks and a wide range of other products, Amazon finally branched out in 2017 with its own music streaming service ─ Amazon Music. The Amazon Music app itself is free to download, allowing you to stream music and access thousands of stations and playlists without charge. Users with Amazon Prime membership get additional features such as ad-free and offline listening, unlimited skips and hand-free functionality. These extras are usually part of the paid subscription service, Amazon Music Unlimited.
Amazon Music rated best for value for money with five stars, before landing on four stars for website & app navigation, additional features and its variety of other content. It scored three stars for music variety and overall satisfaction.
Other Music Streaming Services
Music streaming is a rapidly growing and changing technology, so the range and quality of music services can change relatively quickly. The services we compared above certainly aren't your only options – they're just among the most popular at the moment.
Deezer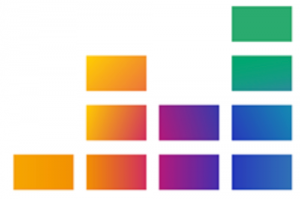 Deezer lets users enjoy music from major labels as well as upcoming and unsigned artists. Many of the tracks also display lyrics so you can sing along, with live radio and podcasts also available whenever you need to rest those precious vocal cords.
To access more features, there are several paid plans available. These include Deezer Premium, Deezer HiFi, Deezer Student, Deezer Family and Annual Plan. Similar to other music streaming services, these subscriptions offer ad-free and offline listening, unlimited skips and for the Deezer Family plan, the ability to create up to six profiles.
Tidal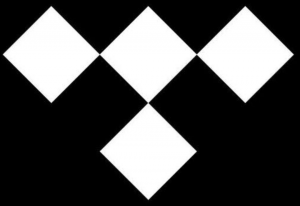 After being purchased from its original Norwegian owners by Jay-Z, Tidal became the first streaming service owned by recording artists. A major perk of this platform is the exclusive content it unlocks from its artist-owners, including big names like Rihanna, Madonna and more. There have also been several major releases that came out on Tidal before any other streaming or download services, such as Beyonce's album Lemonade and Kanye West's The Life of Pablo.
In addition to offline listening, users can also access music videos and behind the scenes content. Tidal can be used in a variety of ways, such as through iOS and Android devices, desktop apps and Sonos.
Australians' music streaming habits
Do you think you have good taste in music like nearly half of our survey respondents (49%)? Tend to hijack the sound system in the car or at parties, similar to a big handful of Aussies (20%)? Or are you more worried about getting judged on your playlist (12%)? Either way, music streaming services play a major part in our lives and here's what we found out about Aussies' listening habits.
Our research found nearly two in five users (37%) started with a free version of a music streaming service before upgrading to the paid version, and a similar number of people believe it's worth the money (39%). Although it isn't easy for everyone, with a fifth (22%) of respondents having tried multiple services. A small number of users even said they want to unsubscribe from a particular platform but never got around to it (6%), while a similar number of paying users admit they're considering downgrading to a free version (11%).
Aside from listening to their favourite artists, one in five people (21%) use their music streaming service to listen to podcasts, while some choose a particular service to check out exclusive artists and music (16%).
Which music streaming service should I get?
Many of the things that make a music streaming service great are subjective to user interests. As most paid services will offer a free trial period, it's a good idea to take full advantage of this and even sample a few services before investing money in something that you're not sure you want yet. A few questions to consider include:
What device(s) do I want to listen to music on? (i.e. mobile app, desktop computer, home audio system)
Do I want a family plan?
Will I want to be able to access my music overseas while travelling?
Do I want to upload, store and play my own collection?
Is the music I want to listen to available in the streaming library?
What features do I want in my music streaming service?
Which music app is easiest for me to use?
It can be expensive to buy a digital version or CD copy of every single album from every single artist you want to listen to. While CDs are now much cheaper than they once were, building up a large music collection this way can add up to a small fortune over time. Plus, it goes without saying that illegally downloading music isn't the solution either.
About the author of this page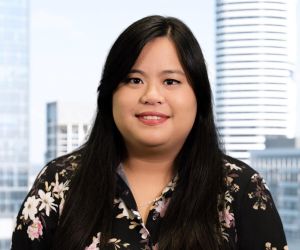 This report was written by Canstar Blue's home & lifestyle journalist, Tahnee-Jae Lopez-Vito. She's an expert on household appliances, grooming products and all things grocery and shopping. In addition to translating our expert research into consumer-friendly ratings reports, Tahnee spends her time helping consumers make better-informed purchase decisions on all manner of consumer goods and services, while highlighting the best deals and anything you need to be aware of.
Picture credits: Nikkimeel / Shutterstock.com, / Georgejmclittle / Shutterstock.com.