Fact Checked
Spotify hits the right notes in music streaming review for 3rd year
There's no doubt that the way we listen to music has changed drastically over the years. With the rise of portable music players such as the Walkman in the 80s and then the Discman at the turn of the millennium, listening to music on the go has become the norm. Then MP3 players, especially the iPod, came along and changed everything, eliminating the need to carry around bulky devices and CDs. But as smartphones grew more advanced, storage sizes grew and 4G and 5G mobile technology changed everything once again, we now listen to music on our phones, usually with the help of a music streaming service to access millions of songs by artists from around the world.
With the growing popularity of music streaming services, there is quite a lot of competition around. So, how do you decide which music streaming service is right for you? To help you decide, we surveyed more than 1,200 Australians for their feedback on their current subscription to a music streaming service or music streaming app and to rate them on a variety of factors. This included variety of music and other content, additional features, website and/or app navigation, value for money and overall satisfaction. Those that met the minimum required survey sample size of 30 responses are featured in our results.
Spotify has continued to stay in tune with Aussies after it rated best for overall satisfaction for the third year running. Find out how other services ranked, and what to consider before signing up.
Best Music Streaming Services in Australia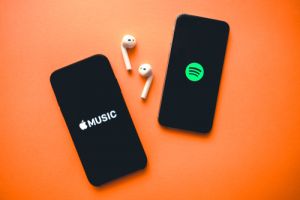 Here are the best music streaming services in Australia, as rated in Canstar Blue's 2022 review:
Spotify
Apple Music
YouTube Music
Amazon Music
SoundCloud
Spotify topped Canstar Blue's charts with a five-star review for overall satisfaction, followed by Apple Music and YouTube Music on four stars. SoundCloud and Amazon Music settled on three stars for overall satisfaction.
Notably, YouTube Music was seen as providing the best bang for your buck after it got full marks for value for money, and was the only brand other than Spotify to receive a five star rating in any category.
Big-data phone plans for music streaming
If you tend to stream music on the go, especially if you travel a lot, you might find you need a reasonable amount of data on your phone plan. While music streaming doesn't use as much mobile data as video streaming, it does depend on the audio quality. Let's take a look at some phone plans that have plenty of data packed in so you can stream your favourite songs to your heart's content.
The following table shows a selection of SIM-only postpaid plans with a minimum of 40GB data on Canstar Blue's database, listed in order of their standard monthly cost, from the lowest to highest and then by data allowance, largest to smallest. Use our tool for simple mobile phone plan comparison to easily compare plans from a range of providers. This is a selection of products with links to a referral partner.
The following table shows a selection of SIM-only prepaid plans with a minimum of 40GB data on Canstar Blue's database, listed in order of their standard monthly cost, from the lowest to highest and then by data allowance, largest to smallest. Use our tool for simple mobile phone plan comparison to easily compare plans from a range of providers. This is a selection of products with links to a referral partner.
Top-Rated Music Streaming Services
Spotify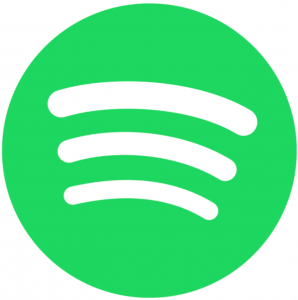 Spotify is perhaps the biggest player in the music streaming space, offering a variety of free and paid tiers, along with plenty of features on the Premium accounts. One of the platform's biggest charms is the way it has put considerable effort into personalising your music listening experience, from compiling daily mixes based on your most played songs, to providing a variety of playlists catering to a wide range of genres and occasions. You can also create custom editable playlists, which can also be customised by other contributors such as friends. Spotify also has reportedly over 82 million songs and over 3.6 million podcasts in its library, giving you plenty to listen to.
Spotify also offers social media integration, so you can share what you're currently listening to across social media, in addition to the widely popular Spotify Wrapped, which gives you an overview of what you listened to over the past year. The premium Spotify version gives you ad-free music streaming, access to downloading and allows you to access music outside of your profile country when you travel, with the option to split an account with a friend (Spotify Duo) or with your household (Spotify Family) to help give everyone their own playlists, and give your bank account something to sing about.
Spotify rated best for variety of music and other content, additional features, website and app navigation, and overall satisfaction. It got four stars for value for money.
---
Read more: Compare Spotify & Apple Music
---
Apple Music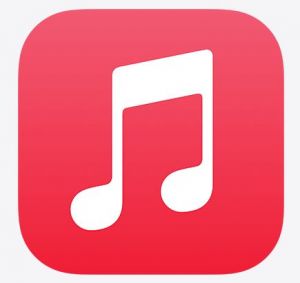 Apple Music brings together on-demand streaming, your existing music library, local radio stations from around the world and an artist-centric social network in one app. The paid music subscription service gives access to reportedly 90 million songs (ad-free) as well as exclusive and original content, including a number of podcasts. You can also watch music videos, search for music by just using lyrics, and listen to curated playlists tailored to suit any mood.
Apple Music also has multiple plans to choose from, including Voice, Student, Individual and Family, with the ability to also use Siri to navigate the app and catalogue much faster. Apple Music is available in iTunes and is compatible with iOS and Android devices.
Apple Music earned four stars in the majority of categories, including variety of music, additional features and overall satisfaction, while rating three stars for value for money.
YouTube Music

YouTube Music lets users enjoy a wide range of albums, singles, remixes and live performances on desktop or via its music app. One of the unique features that help the streaming service stand out is its ability to let users enjoy a glimpse of what goes into artists' music videos, giving listeners more than a simple radio-edited version of a track. YouTube Music also allows listeners to find albums, live performances and remixes by searching lyrics or describing the song. You can also check out new recommendations based on your tastes and what's popular in your area, with both a free and paid version available to choose from, depending on your budget and how much you enjoy listening to your music. You can also bundle YouTube Music in with YouTube Premium, giving you another option to consider for your streaming needs.
The only brand to receive a five star rating for value for money, YouTube Music was rated four stars across the remaining categories, including variety of other content, website/app navigation and overall satisfaction.
Amazon Music
After years of selling CDs, vinyl records, audiobooks and a wide range of other products, Amazon finally branched out in 2017 with its own music streaming service ─ Amazon Music. Amazon Music offers a free tier, allowing you to stream music and access thousands of stations and playlists without charge, although you'll have to put up with ads. If you're not a fan of ads, you can upgrade to an Amazon Music Unlimited subscription – which is available as an individual plan or family plan – which includes ad-free listening and access to the full catalogue of music (over 75 million songs) and higher audio quality. An additional benefit is that if you're already an Amazon Prime customer, you'll get limited access to select Amazon Music features, allowing you to test the waters.
Scoring four stars for variety of other content, Amazon Music was rated three stars in all other categories, including variety of music, website/app navigation and overall satisfaction.
SoundCloud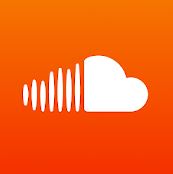 Another streaming service from Sweden, SoundCloud is known for being the launching pad for up-and-coming artists. What makes the platform stand out is its ability to let users 'like', repost and comment on songs as a way to connect with artists and other fans in real-time. SoundCloud also gives listeners access to unsigned and upcoming artists in addition to tracks from major labels and has a larger repertoire of music and podcasts available.
SoundCloud Go and SoundCloud Go+ are paid tiers, with ad-free and offline listening available on both tiers, with Go+ additionally offering the full catalogue of songs, the ability to mix tracks within certain DJ apps, and access to high-quality audio for those who really love their music.
SoundCloud received three stars in all categories, including variety of music, value for money and overall satisfaction.
Other Music Streaming Services
Music streaming is a rapidly growing and changing technology, so the range and quality of music services can change relatively quickly. The services we compared above certainly aren't your only options – they're just among the most popular at the moment.
Deezer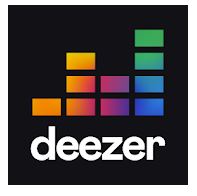 Founded in France, Deezer keeps pace with other music streaming platforms, offering a wide library of both well-known and underground artists, with live radio, podcasts and song lyrics available on the platform. Offering multiple pricing tiers, including a free, premium and family subscription, Deezer also has annual and student discounts available.
With over 90 millions songs reportedly in its library, Deezer allows you to choose your audio quality on the Premium accounts, with the ability to even upload and stream your own MP3 files, which may be ideal for music creators. But if you're looking more mainstream music, Deezer also offers a variety of pre-created playlists, along with recommendations to help you find new artists and songs.
Tidal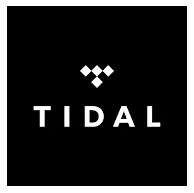 After being purchased from its original Norwegian owners by Jay-Z (who since sold his share of the company), Tidal became the first streaming service owned by recording artists. A major perk of this platform is the exclusive content it unlocks from its artist-owners, with Tidal also known for its high-quality audio playback. Tidal is available as a HiFi plan or HiFi Plus, with both offering high-quality audio, a catalogue of over 80 million songs, ad-free listening and offline capabilities, with the HiFi Plus plan focusing more on the royalties going back to the artists.
Does Google Play Music still exist?
Google Play Music does not exist anymore, with the service shutting down in December 2020 in favour for YouTube Music. Subscribers to Google Play Music were able to transfer the majority of their playlists onto YouTube Music, with all of the Google Play Music data now not accessible.
You may also be interested in:
Australians' music streaming habits
Do you think you have a better taste in music than other people, like 16% of our survey respondents? Tend to hijack the sound system in the car or at parties, similar to a handful of Aussies (16%)? Or are you more worried about getting judged on your playlist (12%)? Either way, music streaming services play a major part in our lives and here's what we found out about Aussies' listening habits.
Just under half of all respondents (49%) said that believe their music streaming subscription was well worth the money, with 22% having tried multiple streaming services, with 7% even having multiple music streaming subscriptions. 6% of respondents stated that they were considering upgrading from the free tier, while 5% were considering dropping back down to the free tier.
Aside from listening to their favourite artists, almost a third (31%) use their music streaming service to listen to podcasts, while some choose a particular service to check out exclusive artists and music (12%).
Which music streaming service should I get?
Many of the things that make a music streaming service great are subjective, as some of us may want the clearest sound possible, while others may prefer the widest selection of music. But with many music streaming services offering a free trial or free tier, you have plenty of opportunities to test out what each has to offer, as well as dive into the features and playlists available.
Of course, you'll also have to factor in costs involved, with some streaming services allowing you to split your account with a friend or the rest of your family, while others additionally offer podcasts, giving you extra value for your subscription. But with no shortage of options available, doing a bit of research and finding something that suits your music preferences will help keep the good times rolling.
About the author of this page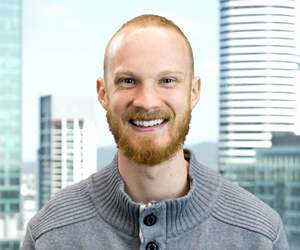 This report was written by Canstar Blue's Site Editor, Dean Heckscher. He's our resident expert on all things automotive, health & fitness, streaming and more. Dean is also one of Canstar Blue's customer research report producers, helping to turn complicated subjects into easily-digestible information for our readers. He's passionate about helping consumers make better-informed purchase decisions on all manner of consumer goods and services.
Picture credits: Nikkimeel/shutterstock.com