Review of Panasonic TVs
*Panasonic is no longer selling TVs within the Australian market, as of early 2021. This review should be treated as historic information only. 
Panasonic is a Japanese electronics manufacturer. It was founded all the way back in 1918, and set up in Australia in 1989. Its products are generally recognised for quality and durability, helping the company to become one of the world's foremost consumer electronics brands.
If you're looking to buy a new flat screen TV, then Panasonic could be a good place to start. Its TVs are well-known across the world, and there are 21 of them for sale in Australia, according to the Panasonic website. Panasonic's TVs deliver high-definition clarity, a wide range of colours and smooth-running action, so it will be worth your time to read this review of some of its more prominent TV models to help determine if one of them could be worth your money.
We won't review every TV Panasonic has on offer. Rather, we will pick out a few of its most popular TV models, examining the specs, features and price of each. These TVs are either 4K Ultra HD or full HD. So, which stand out from the crowd?
LED TV VIERA TH-58DX900U
Panasonic's TH-58 model is one of its most premium, featuring a beautiful sleek design paired with incredible cinematic pictures. At $4,150, this 58 inch model focuses most of its efforts on producing cinematic image quality. Some of the key features it accomplishes this with are:
Hexa Chroma Drive Pro: gives a wider colour coverage (6-colour reproduction), which was tuned by experienced Hollywood colourists and filmmakers themselves
Ultra Bright Panel: enhances your viewing experience by increasing the brightness sensitivity. You can enjoy images the way you see them in the real world, producing crisp images and high levels of contrast in dark scenes. This is supported by a powerful LED backlight, and they work together to produce the highest brightness in the industry
High Dynamic Range (premium): deep blacks are combined with bright highlights to produce a stunning level of reality
Local dimming Ultra: dimming zones behind an LCD panel allow the screen to bring out the most delicate details that might otherwise be missed
THX certified display: this TV has passed over 400 lab tests from THX, meaning that you are guaranteed that it provides uncompromised picture quality
Streaming content on Netflix has never been easier too, as the remote for this TV comes with a dedicated Netflix button. On this TV, and in all Panasonic Smart TVs, you can stream high-quality Netflix content until your heart's content. You can also customise your home screen on this TV thanks to the Firefox OS feature, giving you quick access to your favourite programs and apps. And finally, the Quad Core processor inside the TV means you can do all of this easily and without delays due to its immense power.

LED TV VIERA TH-65DX700A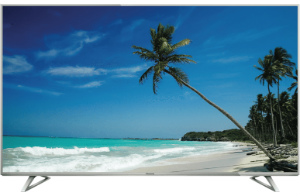 The next TV on our list offers even better value than its more expensive counterpart. At $3,400, this 65 inch model is nearly $1,000 less than the previous model, but upon looking at its capabilities, you can see that it can actually do as much if not more.
This TV is also designed to give you the best possible Ultra HD viewing experience. The DX700 also comes with the Hexa Chroma, HDR and local dimming technologies, giving a viewing experience as good as the DX900 model. Another similarity is the Firefox OS feature, meaning you can easily customise and access your SmartTV.
There are extra features too, however, ones that the DX900 doesn't have. USB HDD recording lets you access your TV from a tablet or phone, no matter where you are – so long as you have the Panasonic Media Centre app. The pedestals on the bottom of the TV are designed to 'switch', so you can slide and turn them to suit whatever viewing space you have. Overall, it seems that this TV offers the best value for money so far, but there are still more to come in this review.

LED TV VIERA TH-65DX640A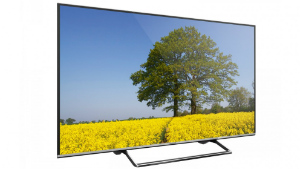 It's harder to see such good value in the DX640 model. This TV, like the others, is 4K, meaning it gives superb screen resolution and image quality. However, it lacks some of the features of the previous two – mainly High Dynamic Range – so it can't produce as good of a contrast between its light and dark pixels. It does, however, still come with the Hexa Chroma and local dimming features, as well as the Super Bright Panel Plus feature, which helps to eliminate glare and to boost the screen's brightness. So you're still getting an excellent picture quality with this model.
Other key features that this model comes with is the TV anytime feature, which as discussed before lets you access your TV from anywhere, and Firefox OS home screen customisation. This includes the SmartTV function, so you can of course still access Netflix and other apps. So again, this model is very similar to the one before it, and while it still makes a solid purchase, we feel that the DX700 option is probably better value for money.

LED TV VIERA TH-55DX640A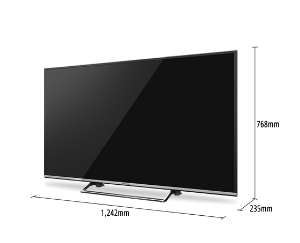 This cheaper 55 inch model combines its highly detailed 4K images with its sophisticated Smart TV system to deliver you an easy-to-use and high-quality viewing experience. Key features of this model include the 6-colour reproduction Hexa Chroma, super bright panel plus, local dimming, smartphone mirroring, a customisable home screen, Firefox SmartTV and a 4X Quad Core processor.
This model is a lot simpler than Panasonic's other 4K TVs and others on the market, so you can probably find one out there at a similar price that has more features. However, it still has 4K picture quality, a wide range of colours and SmartTV, which for a lot of people is really you really need. So this TV is a worthwhile purchase, but you should look out there for similar TVs before committing to buying it.

LED TV VIERA TH-55DX600U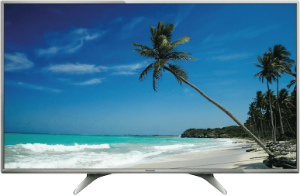 This TV is virtually the same as the DX640 model, as it is the same size and has pretty much identical features. Backlight dimming, TV anytime, smartphone mirroring, Firefox OS SmartTV and a Quad Core processor are all shared by the two models. The DX600 does have two other useful features – a clean frame design, which lets you adjust the legs accordingly, and IPS Super Bright, which injects more brightness into pictures by putting high-efficiency LED lights to give excellent images even when viewed from an angle.
However, there is one key difference between this model and all of the others – it is not 4K Ultra HD. It's 'just' an Ultra-HD TV, which means it has slightly less resolution than a 4K TV. The difference between the two categories really isn't that great, but to a lot of people 4K TVs are vastly superior. Not all experts agree on this, but if this is how you feel, then perhaps this TV isn't for you.

The big one – LED TV VIERA TH-85X940A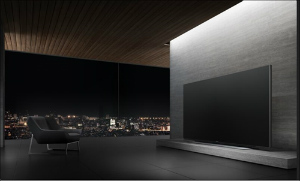 The previous five TVs we've looked in this review are ones that most humans can likely afford. If you have a spare fortune to throw around, however, then why not invest in this $15,000, 85 inch monstrosity? This model's massive frame combined with its 4K imagery provides the most immersive viewing experience there is, and it's hard to argue with that statement. It's basically like having a mini-theatre in your home. It has several technologies that serve to make this possible:
Studio master colour: covers 98% of all colours with an expanded colour space, which has a higher purity and attains the most delicate hues
Studio master drive: adjusts the image in fine brightness steps, to reproduce accurate colour gradation in any scene, regardless of brightness
4K fine remaster engine: achieves 4K quality in sources that were not originally meant for 4K, such as broadcasts and web content
Other impressive features of this beast include a comprehensive 3D engine, powerful Wi-Fi capabilities, Noise-reduction pro, an absurd Quad Core-5 processor, 4 HDMI ports, and the ability to watch two programs simultaneously. There is much more to this TV, so much so that we couldn't possibly cover it all here. A complete list of its specs can be found here.
This TV is about as good as they come, but the most obvious drawback is the price, which will be a bit of a problem for anyone who isn't a billionaire. If you are though, then why not buy yourself this incredible television?
For more information on the leading TV providers in Australia, be sure to keep up with our yearly Canstar Blue star ratings.
About the author of this page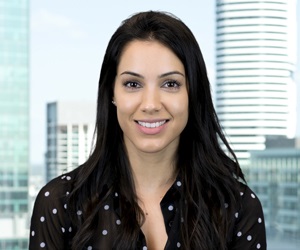 This report was written by Canstar Blue's Home & Lifestyle Content Lead, Megan Birot. She's an expert on household appliances, health & beauty products, as well as all things grocery and shopping. When she's not writing up our research-based ratings reports, Megan spends her time helping consumers make better purchase decisions, whether it's at the supermarket, other retailers, or online, highlighting the best deals and flagging anything you need to be aware of.
What do customers think about Panasonic TVs?
In 2019, Australian customers gave Panasonic 4 out of 5 stars for overall customer satisfaction for TVs.