About Achilles tyres
Achilles Radial's parent company, MASA (PT Multistrada Arah Sarana), began in 1991 in Indonesia as a manufacturer of replacement tyres. It was given technical assistance from Pirelli until 1994 and Continental until 2000.
Achilles Radial was officially founded in 2005. By 2013, Achilles had formed a global brand that provides a full product line of high performance, ultra high performance, winter, light truck, SUV and van tyres. You can search for the right Achilles tyre for your vehicle online.
Their mission statement is, "To make a prosperous and better world." Their core values are listed as being spiritual, honest and responsible, proactive and loyal.
Some Achilles tyre innovations
Achilles Ultra High Performance (UHP) Tyre: Launched in 2005, this tyre was made possible by a new type of state-of-the-art production line.
ATR Sport 2 Tyre:
dB Silent Technology: Reduces road-tyre noise, creating a quieter ride.
a° Technology: This striped, raised strip channels water and enhances cornering performance. It is also a self-cleaning mechanism for the tyre.
Tyre brands we rated
Canstar Blue commissions Colmar Brunton to regularly survey 3,000 Australian consumers across a range of categories to measure and track customer satisfaction. The outcomes reported are the results from customers within the survey group who bought new car tyres (not retreads) in the last 18 months – in this case, 950 drivers.
The tyre brands in this year's survey are:
Michelin
Pirelli
Bridgestone
Continental
Dunlop
Goodyear
Hankook
Kumho
Bob Jane
Yokohama
Shopping for tyres? Check out JAX Tyres & Auto
About the author of this page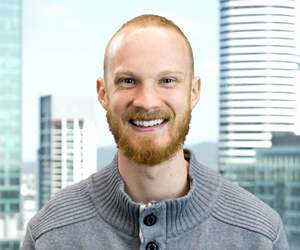 This report was written by Canstar Blue's Site Editor, Dean Heckscher. He's our resident expert on all things automotive, health & fitness, streaming and more. Dean is also one of Canstar Blue's customer research report producers, helping to turn complicated subjects into easily-digestible information for our readers. He's passionate about helping consumers make better-informed purchase decisions on all manner of consumer goods and services.
You can view the tyre survey results here.