Budget Australia Car Hire Review
When it comes to travelling interstate, chances are you'll be looking to line up some transport. While public transport or Uber may prove useful if you don't have far to travel, if you're looking to spend some time in a new city, or you're looking to see a bit of the countryside, a rental car may be the best option for you. But which hire car provider should you choose for your next trip?
Budget Australia is one of the more prominent providers available, with over 150 locations nationwide. Operating on a global scale for 60 years, Budget Rent a Car, as it's otherwise known as, offers a range of vehicles, whether you're travelling solo, with a squad or you're simply moving house and need to rent a van or truck.
If you're looking to book a car for an upcoming trip, read on to find out just what Budget has to offer, and if it's the provider for you in this Canstar Blue article.
How do I book a car with Budget?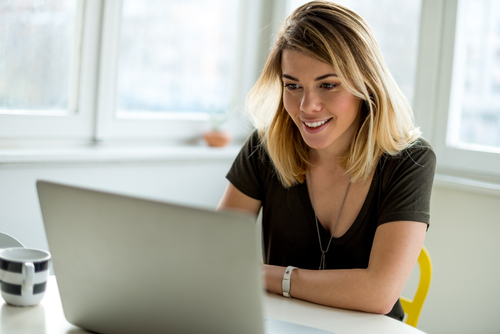 Like many hire car providers, you can book a car as soon as you're on the Budget website, or through the Budget app. Simply select your pick-up and drop-off locations (if they're different), the date that you'll be travelling, as well as what time you'll be arriving at your allotted destination. You'll also be asked to provide your age and which country you currently live in, with optional information such as your Customer Number (if you're a returning customer), any discount codes, as well as if there's a vehicle in particular that you've got your eyes on.
Once all this has been entered, you'll be taken to a new screen which shows all your vehicle options, as well as a price outline, allowing you to begin budgeting for your trip. Once you've selected the vehicle you'd like to cruise around in, you'll be asked if you'd like to add on any extras, such as GPS units, baby seats or additional coverage for your time behind the wheel. You'll then be taken to the final part of the booking process, where you'll be asked to provide personal details, including your name, contact details and your flight details if you're picking your car up from the airport. Once your information has been entered, hit the 'Reserve' button and you're ready to hit the road.
Can I change my booking with Budget?
You'll be able to modify or cancel your booking with Budget, under the 'Reservations' tab on its website. Simply enter your details and your reservation number, and your booking information will be available for you to double-check, modify or cancel.
Will I be charged a cancellation fee?
Whether or not you'll be charged a cancellation fee will be dependent on your type of booking, and how in-demand the car you've picked is. Generally, if you cancel your reservation more than 48 hours before the allotted pick-up time, you should avoid any potential cancellation fee, although if you've pre-paid your booking, you'll likely incur a fee. This will ultimately come down to the discretion of the provider you're dealing with however, so be sure to contact them when you're booking, or read the fine print to avoid any nasty surprises.
Where are Budget hire cars available?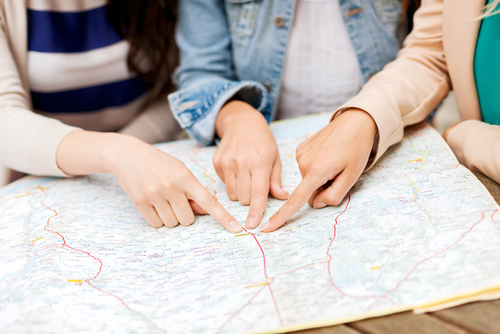 As one of the more prominent hire car providers in Australia, Budget offers a full list of locations on its website, including airports, rural areas and major cities. Major locations include:
Can I pick-up and drop-off my Budget car at different locations?
Depending on your trip, it isn't always viable (or convenient) to drop-off your rental car at the same location from where you've picked it up from. Thankfully, Budget offers the option to select a different drop-off location to allow you to work your hire car around your trip, rather than the other way around. If you're looking to select a different drop-off location, you can select it when making your booking, but you may incur a 'one way fee' as a result.
What type of vehicles can I hire from Budget?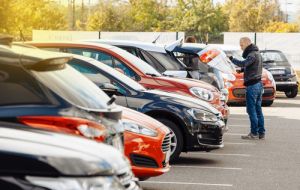 While they may be subject to availability, Budget offers a number of vehicles for you to choose from, including smaller models to luxury vehicles and 4WDs. Vehicles are categorised into groups to help narrow down what you're after, with Budget also allowing you to filter by special features, such as transmission type, safety ratings, and whether or not your vehicle has cruise control, allowing you to find the most suitable model for your needs.
Where can I take my Budget hire car?
With Australia home to plenty of dirt roads, sandy beaches and long stretches of highway, it can be tempting to take the road less travelled in order to get the most out of your time behind the wheel. However, you may have to fight temptation, as Budget hire cars are for road-use only, unless you're in a 4WD. Budget outlines where you can and can't take your hire car in its terms and conditions, so if you're looking to explore the country, it's best to read the fine print before you set out on your adventure.
If you're keen on hitting the snow, you'll only be able to select certain vehicles, so be sure to contact your Budget provider to ensure you get the right vehicle for your needs.
How much will a car hire from Budget cost?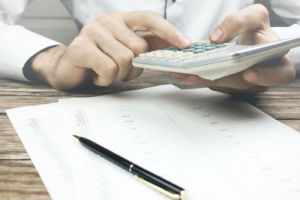 For many, the costs associated with rental cars can be hard to follow, with many providers having a range of seemingly hidden fees or costs that change for every car that's driven off the lot. The final price that you'll pay at the checkout will often be the result of multiple factors, including the type of vehicle you reserve, how long you hire it for, how far in advance you made your booking, whether or not you used a discount voucher, any additional extras you added as well as plenty of other reasons, meaning allocating money to your travel budget can be a big process to undertake.
Unfortunately, Budget doesn't clearly outline the breakdown of fees and rates online, but here are a few areas that you'll have to be aware of to avoid any surprises when you get the bill. These include:
Time & Kilometres – While most Budget rentals include unlimited kilometres, some rentals are under a different rate structure which is essentially broken down by how much you travel in a day, week or month. If you exceed the number of included kilometres, you'll incur a 'kilometre charge'.
No Show Fee – While Budget claims that it often doesn't charge you if you fail to pick-up your rental, or you cancel less than 48 hours before the allotted pick-up time, this will depend on the type of vehicle you've booked, and how popular it is with other customers. So, if you've had a change of plans, it's best to cancel as soon as possible to avoid any additional fees.
Late Charges – Most Budget rentals are based on a 24-hour day, meaning if you pick up a car at 10am, you'll have to return it at 10am. Budget offers a 59 minute 'grace period', meaning that if you return it before 10:59am (if you were supposed to return it at 10am), you won't incur a late charge. However, if you return your hire car any time after the grace period, you'll incur a late charge.
Fuel – It's common practice to refill the tank when returning a hire car, although this can be time-consuming, and you'll often be at the mercy of local fuel prices. To combat this, Budget offers drivers a choice, including a Refuelling Service Charge or purchasing the Fuel Service Option, with a full description of each outlined on the Budget website.
These are just some of the more common charges and fees you're likely to encounter when hiring a car through Budget, with some fees specific to what type of vehicle you've hired and where you're planning on taking it. To avoid any surprises on your final invoice, it's always best to get a Budget staff member to outline any fees you're likely to encounter, as well as make sure you read the rental agreement before you drive off.
How can I pay for my Budget hire car?
To pay for your hire car, Budget offers a number of options for both individuals and businesses to choose from. If you're paying from a business, Budget will generally send an invoice, whereas for an individual, you'll usually have to settle the bill at the checkout. Most Budget locations will accept cash, traveller's cheque, as well as debit and credit cards. Similarly, if you've booked with a travel agent, you can organise a prepaid voucher to be used at Budget providers.
What credit cards does Budget accept?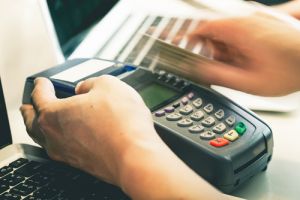 Budget accepts a range of credit cards, including Visa, Mastercard and American Express, in addition to Diners Club credit and charge cards. Debits cards that display a Visa or Mastercard logo will be accepted. When paying by card, you'll also encounter a 1.29% fee of the total rental invoice amount, which may prove a shock if you're travelling for a few weeks.
If you're paying by debit card, it should be noted that a 'security hold' of $400 in addition to the 'Estimated Total' value of the rental will be placed on the card account, working similar to a deposit. Budget also isn't responsible for any overdrafts fee you might incur from this transaction, so it's best to make sure you've got enough on your card before you hand it over at the counter.
You can't collect a vehicle from Budget with someone else's credit card, so be sure to book under whoever is paying for it!
Can I pre-pay my Budget booking?
To help take some of the financial stress out of your travels, Budget allows you to pre-pay your booking, which may save you some money and hassle down the line. While a handy feature, the pre-pay feature isn't available on bookings made within four days of your travels, or for Corporate rate bookings, and is subject to any cancellation fees.
You can pre-pay for the rental period and any optional extras you've booked, although Budget states that you may be subject to additional charges at the end of the rental period, which must be paid on location when you return the keys. As a result, it's best to have a bit of money on you when you return your hire car, even if you've pre-paid.
How can I get a discount on my Budget hire car?
With hire cars a major expense for your time away from home, discounts and promotions can prove the difference between your wallet feeling the pinch and enjoying your time behind the wheel. To help you find the best deal for your big journey, Budget offers the 'Deals' section on its website, which includes vehicle upgrades, discounts and free extras, depending on what's currently on offer.
Another way to make the most of your Budget hire car is to link your Qantas Frequent Flyer account to your Budget account, as you can score points for your hire and extras. Similarly, Budget has partnered with a number of airlines, hotels and loyalty programs to get the most out of your purchase. While it may not impact on the final invoice, it may help you save down the line if you're looking to extend your holiday.
Who can rent a vehicle from Budget?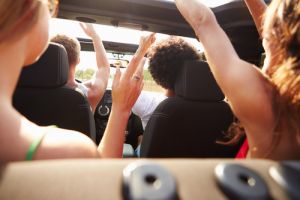 To hire a vehicle from Budget in Australia, drivers are subject to a few requirements before they're given the keys. Below are the major factors as to whether or not you'll be eligible to hire a car from Budget:
Age – Drivers must be aged 21 or over to hire a vehicle, although drivers aged under 25 will be subject to an 'underage surcharge'. Younger drivers are also only able to hire certain vehicles.
Licence – Drivers must have a current licence on them at the time of their booking. Budget will not allow those with a suspended, revoked, expired, cancelled or surrendered driver's licence to hire a car. Similarly, those on a Learner's permit or Provisional or Probationary licences also not allowed to hire a car. Drivers must also have held their licence for 12 consecutive months before hiring a car through Budget.
International drivers – Budget will accept international licences from New Zealand, the United States and select countries outlined on the website. Those with an international driving permit must also bring along their drivers licence.
Can I add additional drivers through Budget?
Road trips are better with friends, especially if you can share the driving load! If you're looking to add multiple drivers to your booking, Budget requires that all drivers are there at the time of pick-up, with any additional drivers under the age of 25 also subject to the underage surcharge. If you're a member of Budget Fastbreak, additional drivers such as the main driver's spouse can be added free of charge.
Additional drivers will cost you $7.49 per driver per day, according to the Budget website.
What happens if I get in an accident in a Budget hire car?
When you're out on the road, there's always the possibility that you run into a bit of trouble. Whether it's a flat tyre, or you've been in a multiple vehicle accident, Budget outlines a process to follow if there's been an incident.
If you've been in an accident, even if you weren't at fault, you'll be required to pay the excess, with the amount outlined in your rental agreement. If fault has been established to be a third party (i.e. not you), you'll be refunded the excess, with the time frame also outlined in your rental agreement. If there has been an accident, you'll also be required to fill out an incident report, as well as any accident reports required by local or state authorities.
If you're worried about the possibility of getting into a fender-bender while in a Budget hire car, you can opt to purchase extras such as the Loss Damage Waiver or Excess Reduction, which will limit how much you pay if there is an accident.
If you receive a traffic violation when behind the wheel of a Budget rental, such as parking fine or speeding ticket, Budget takes no responsibility, so brush up your road rules before heading out!
Other things to know about Budget
There's plenty of information to take on board when it comes to investigating the hire car market, with a lot of it seemingly behind a shroud of mystery. To make your dealings with Budget easier, here are a few areas that may prove helpful down the line.
What is Budget RapidRez?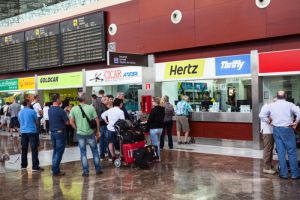 When you sign up to Budget, you'll be granted access to both Budget RapidRez, as well as Budget Fastbreak. Both are used to streamline the booking process for frequent renters, making it ideal for return customers. RapidRez is essentially an account that saves all your personal information, as well as any preferences you have for your car of choice and any extras you traditionally add on, saving you from punching in all your details in every time you go to book a car.
What is Budget Fastbreak?
Slightly different to RapidRez, Budget Fastbreak is also part of the services you unlock once you sign up to Budget online. Fastbreak is similar to a 'skip-the-queue' service, putting you in the express lane when you go to pick-up or drop-off the keys. While nothing new in the hire car market, it may come in handy if you're looking to avoid a late fee, or you're in a rush to catch a flight.
What is the Budget Corporate Business Program?
Travelling for business has become a way of the modern-world, with car hire providers offering deals and services for those whose travels are more business than pleasure. Through its Corporate Business Program, Budget provides both small businesses and large corporations tailored business services to ensure that your next business trip goes smoothly. Along with personalised account management, Budget also offers multiple invoicing choices, free membership to Fastbreak, fleet management for those who have a number of employees travelling, as well as special discounted corporate rates and discounts, all of which are outlined online.
Budget Mobile App Image here: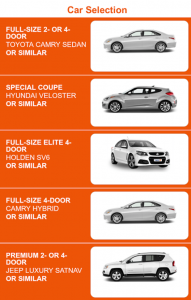 Like most companies and brands, Budget has an app to help customers on the go book or modify their reservations. Available on both Android and iOS operating systems, the Budget app allows you to manage current bookings, look at past bookings or book a car for a future trip, as well as outlining nearby Budget locations.
The Budget app is free on both operating systems, meaning it won't impact on your travel budget.
Should you hit the road with Budget?
Picking up the keys to your hire car can prove a bigger process than anticipated, especially if it's your first time getting behind the wheel of a rental. With many different rates, fees, vehicles, locations and discounts available, narrowing down the decision can take longer than your actual trip! While smaller providers may offer more competitive rates, larger providers such as Budget generally provide more locations and services to make your travels more comfortable and convenient, especially if you plan to drop-off at a different location to the pick-up.
Ultimately which provider you decide to sign on the dotted line with will come down to your individual preferences, circumstances, and what you'll actually need on your trip. As a result, it's best to look into all of your options before booking, as you may find a better deal for your time on the road.
About the author of this page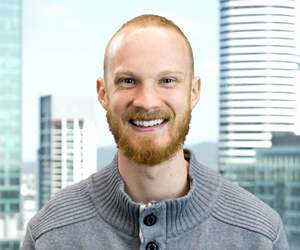 This report was written by Canstar Blue's Site Editor, Dean Heckscher. He's our resident expert on all things automotive, health & fitness, streaming and more. Dean is also one of Canstar Blue's customer research report producers, helping to turn complicated subjects into easily-digestible information for our readers. He's passionate about helping consumers make better-informed purchase decisions on all manner of consumer goods and services.
Picture credit: ricochet64/shutterstock.com, Stock Rocket/shutterstock.com, Syda Productions/shuttertstock.com, Hadrian/shutterstock.com, Sasun Bughdaryan/shutterstock.com, tuthelens/shutterstock.com, Monkey Business Images/shutterstock.com, Vera Petrunina/shutterstock.com, Kekyalyaynen/shutterstock.com
What do customers think of Budget hire cars?
In 2019, Australian consumers gave Budget 4 out of 5 stars for overall customer satisfaction for hire cars.