Review of Toyo car tyres in Australia
If you've been pottering around in your car and realised you might need some new tyres, Toyo Tyres could be a great fit. Toyo was founded in Japan in the mid-20th century, and since then has expanded rapidly and now has many plants across Japan, and the world – most notably the USA. Its subsidiary 'Nitto Tire' was established in 1999 to tackle the North American market, and back home in Japan Toyo enjoys general success on the Tokyo Stock Exchange, with headquarters in Osaka. Despite the similar name, Toyo is in no way related to Toyota, though we imagine there are lots of Toyo tyres to fit your Corolla. Keep reading below to find out what's in the Toyo range and the prices you can expect to pay.
Toyo tyres
There are five main tyres in the Toyo range that we imagine Australian consumers would take into consideration the next time they shop around for car tyres. They are:
Proxes T1 Sport
Proxes C1S
Teo Plus
Nano Energy 3
Open Country
Proxes T1 Sport
As the name suggests, the T1 Sport is for performance passenger cars. Designed with a softer rubber compound to maximise tyre contact with the road, the T1 Sport boasts enhanced grip in both wet and dry conditions. It is also said to provide high speed stability and fast steering response. It also boasts an asymmetric tread pattern to minimise road noise from the tread. Designed for sport coupes, hot hatches and performance sedans, the T1 Sport is a viable entry-level performance tyre that has road manners. Sizes start at around 16 inches, and max out at 20 inches; you can expect to pay at least $200 for a 16 inch diameter tyre.
Proxes C1S
Focused more on the luxury side of the spectrum, the C1S is designed with comfort for luxury sedans in mind. Made with a slightly harder rubber compound, the C1S offers lower rolling resistance, which can aid in fuel economy and the life of the tyre. It is also designed with a tread pattern to minimise road noise, which makes it suitable for comfortable cruisy sedans. Sizes start at 15 inches, and can be had up to 19 inches. Luckily, the starting prices for these tyres aren't as dear as the T1 Sports; expect to pay around $120 per 15 inch tyre.
Teo Plus
The Teo Plus could be described as a great 'all-rounder' tyre, with moderate performance, treadwear, fuel economy and ride comfort ratings. Designed with a harder rubber compound with infused silica, the Teo Plus lowers rolling resistance for potentially better fuel economy, and is made with a tread pattern that can aid in a quieter cabin. As for sizes, they start at a small 14 inches, while the biggest you can expect is 18 inches. Due to the small starting size, these tyres start pretty cheap, at not much over $100 per tyre with a 14 inch diameter.
Nano Energy 3
As Toyo states, the Nano Energy is an "everyday family tyre", designed with maximising durability in mind. Using a harder rubber compound, the Nano Energy series can help you get the most out of your tyres by minimising rolling resistance. This can, in effect, aid in fuel economy and even lower carbon emissions by making your car roll easier across the road. The Nano Energy series has a large range of tyre sizes to suit smaller sedans and hatchbacks such as the Mazda 3 and Toyota Corolla. Sizes start at 14 inches, with most of the range being centred in the 16-17 inch range, while the largest you can expect is 17 inches. Designed with economy in mind, the prices for a 14 inch tyre start at around $115.
Open Country
As you might have garnered from the name, the Open Country series is designed for your 4×4 or SUV and hitting the country roads – or trails, if that's your thing. Generally there are three specifications in this tyre series – H/T, A/T, U/T, M/T – highway terrain, all terrain, unsealed terrain, and muddy terrain respectively. So, while A/T tyres can get you from the school pick up to the dirt trails, the U/T is for the creeks, streams and gravel, while the M/T series is for the most uncompromising 4×4 and mudding vehicles out there.
Due to the large range of Open Country tyres, this category varies wildly in price. From about $200, all the way up to over $1000, the Open Country series is huge. There is also a huge range of tyre diameters available, from 15 inches all the way up to over 20 inches. For the complete SUV and off-roading range, Toyo's Open Country is a viable option.
Toyo makes a large range of tyres to suit pretty much all activities that passenger car owners are going to do. From the school pick up to the stream crossings, Toyo's large range of tyres for both cars and SUVs makes it a great brand to look at the next time you need a new set of shoes for your beloved vehicle.

Shopping for tyres? Check out JAX Tyres & Auto
About the author of this page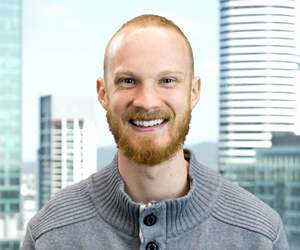 This report was written by Canstar Blue's Site Editor, Dean Heckscher. He's our resident expert on all things automotive, health & fitness, streaming and more. Dean is also one of Canstar Blue's customer research report producers, helping to turn complicated subjects into easily-digestible information for our readers. He's passionate about helping consumers make better-informed purchase decisions on all manner of consumer goods and services.