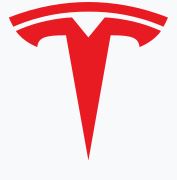 Tesla Vehicles Review
Arguably one of the biggest talking points within the automotive industry, Tesla is a brand centered around electric-powered vehicles. Founded in 2003, the brand formerly known as Tesla Motors has grown to be a powerhouse of the renewable energy market, offering both sedan and SUV models for motorists to choose from. While certainly not the cheapest option available on the road, Tesla seems to have caught the eye of plenty of drivers. If you're looking to see what Tesla is all about and models are currently on offer in Australia, read on to find out all you need to know in this Canstar Blue guide.
Tesla Vehicles
In Australia, Tesla offers only a few models for drivers to choose from, including:
Model S
Model X
Model 3
Model Y
Tesla Model S

Tesla's flagship model, the Model S is a five-door sedan that first rolled off the production line in 2012, with the model today available as a dual motor Long Range model, or a tri-motor Plaid or Plaid+ variant. With a 17inch cinematic infotainment display, with another screen for the rear passengers, keeping entertained on roadtrips won't be an issue, with foldable rear seats for additional storage also featured for those long weekends away. With a range of between 600km and 800km depending on which model you choose, the Tesla S will help you get to where you want to go, with a performance-focused chassis and aerodynamic design helping you to feel the power under the hood. The Tesla S also comes equipped with self-driving capabilities to help take some of the stress of being behind the wheel, in addition to 360-degree cameras and 12 ultrasonic sensors to help keep you safe on the road.
Tesla Model X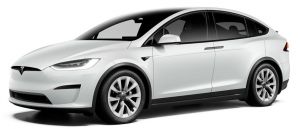 Tesla's venture into the crossover SUV market, the Model X started production in 2015, and is currently available as either a dual motor Long Range model or a tri-motor Plaid model. Also available as a five, six or seven-seater variant, the Model X features a 17inch display unit, multiple charging ports, a 22-speaker audio system as well as falcon wing doors to help when you need to load up the car for a long trip. The Model X has a range of over 500km and a top speed of over 250km/h, meaning that it still packs plenty of grunt under the hood to give you equal parts comfort and excitement.
Tesla Model 3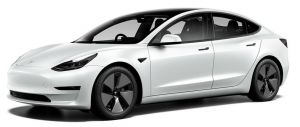 A fastback sedan, the Model 3 was first produced in 2017, and is currently available as a rear-wheel drive Standard Range Plus model, or an AWD Long Range or Performance model. Coming equipped with 20inch wheels, performance brakes, lowered suspension and a carbon fiber spoiler, the Model 3 looks to give drivers plenty of thrills. The Model 3 also features a 15inch touchscreen display unit, an extendable glass roof as well as wireless smartphone charging to help you keep going when you're not in the car, along with safety features such as sensors and a structural mix of aluminum and steel to help with occupant safety.
Tesla Model Y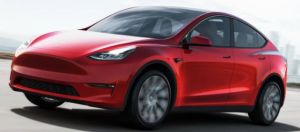 Built to be a smaller version of the Model X, the Model Y is a compact five-door SUV, with production beginning in 2020, although models are currently not available for purchase in Australia. Expected to have a range of over 500km and an AWD dual motor engine, drivers can opt for a third row of seats, with foldable seats for additional storage for those long trips away. The Model Y is also expected to come with emergency braking, collision warning, blind-spot monitoring and full self-driving capabilities.
Tesla home charging explained
With all Tesla models powered by electricity, if you're looking to own one, you'll have to install a charging station in your house. To charge your car at home, you'll have to organise a qualified electrician to come inspect your house and install and connect the charging station to the grid, with Tesla outlining the best process of how to get this done on their website. What charging components you need will depend on your home, as well as what model Tesla you plan on buying, with more portable charging options available, although it's best to check with your dealership first as to what the best option for your needs will be. Check out our guide on the Tesla Powerwall battery to see how the Tesla set up works.
Is a Tesla car worth buying?
As one of the more prominent electric-car ranges currently available, Tesla is likely the go-to option for those looking to go for a renewable-energy fueled car, although the initial price tag may turn a few off the idea. However, with some powerful specs under the hood, and the slow global push towards more renewable forms of transport, Tesla may seem like a safe bet for those looking for not only a fancy ride, but something a bit friendlier for the environment. But like with all new car purchases, it's best to look into all of your options before heading off to the dealership, particularly in the case with Tesla, as while Australia ramps up its electric car capabilities, access to charging stations – and installing one in your home – may not fit in everyone's budget or lifestyle.
About the author of this page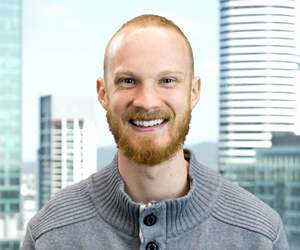 This report was written by Canstar Blue's Site Editor, Dean Heckscher. He's our resident expert on all things automotive, health & fitness, streaming and more. Dean is also one of Canstar Blue's customer research report producers, helping to turn complicated subjects into easily-digestible information for our readers. He's passionate about helping consumers make better-informed purchase decisions on all manner of consumer goods and services.
Picture credit: Tesla