Review of Yokohama car tyres in Australia
The Yokohama tyre brand was established in 1917 in, you guessed it – Japan. With a rich history spanning over a century, Yokohama has come in leaps and bounds from its early days embattling setbacks like earthquakes that destroyed its manufacturing plants, and air strikes in World War Two affecting its production for some time.
Yokohama produced Japan's first tubeless tyre, among many other innovations that have been adopted by many manufacturers today. Nowadays, Yokohama's mission is to take technology from the race track to the street, and you'll find many of its tyres have a performance-oriented pedigree. So let's see what's in the range, and see if you can go from the race track to the street with a set of Yokohama tyres.
Yokohama car tyres
Yokohama produces a large range of tyres for all kinds of different vehicles, however for passenger and 4×4 vehicles there are four main models that are of particular interest:
BluEarth
Drive
Advan
Geolander
BluEarth Tyres
As you might have guessed from the name, BluEarth tyres from Yokohama are designed with efficiency and eco-consciousness in mind. However, that's not to say they lack any other good characteristics as there are two models – the AE50, which are slightly more performance-oriented, and the AE01, which are budget-oriented, and designed with a harder rubber compound that can better aid in fuel efficiency and maximise the life of the tyre. These are designed with small to medium passenger cars in mind and are built primarily for the city streets for a fuss-free commute. For a solid all-rounder, BluEarth tyres seem to represent a good choice, with prices starting at around $150 for a 16 inch diameter tyre.
A.Drive Tyres
Dubbed as the 'affordable handling upgrade', A.Drives represent a good compromise between being kind on your wallet but not suffering from poor performance or poor handling, which can place you and your family at risk in wet weather. Designed for sportier coupes and hot hatches, the A.Drives are made with a softer rubber compound, which maximises surface contact with the road, aiding in cornering, braking and overall grip. While we don't recommend drifting on public roads, Yokohama says these can also be 'drifted' on the racetrack, so make of that what you will. Prices are similar to BluEarth models, starting at around $150 for a 16 inch diameter tyre.
Advan Tyres
If you're a car enthusiast, then chances are you've heard of Advan tyres. This is Yokohama's performance model range, and it's an exciting one. These tyres are generally made of a soft compound rubber for the most uncompromising handling that can even be taken to the track. They also feature a 'Micro Silica Orange Oil Compound', which aids in grip and can resist deformation at high speeds while resisting heat and excessive wear. Many also boast 8mm tread depth, which makes them suitable for a fairly long wear life. Prices are generally dearer than the aforementioned models, starting at around $230 for a 16 or 17 inch tyre diameter.
Geolander Tyres
As the name suggests, the Geolander series is for the SUV and 4×4 owners out there. Its range encompasses all such vehicles – from the city-slicker soft-roaders, to the luxury SUVs, to serious off-road enthusiasts. There are four key models in the Geolander range, ranging from everyday highway cruising tyres, to the tyres with deep tread designed for wading through creeks and negotiating muddy terrain. Most models feature multiple lug grooves for increased wet traction, as well as grooves that can mitigate aquaplaning. Prices for Geolander tyres are generally dearer than Yokohama's other models, but that's to be expected. Expect to pay around $300 per tyre, with some coming in cheaper and some much dearer. Many Geolander models are also made with the Silica Orange Oil Compound.
Shopping for tyres? Check out JAX Tyres
Yokohama Initiatives
Like many other tyre manufacturers, Yokohama isn't just about tyres, instead it has a range of initiatives with the aim of helping others and the environment. Yokohama hosts the annual 'Green Week' and the company had planted more than 180,000 trees around its plants as of 2010 as part of its 'Forever Forest' project.
As mentioned earlier, many of Yokohama's models also use 'orange oil', which is a substance designed to replace much of the petroleum used in tyre manufacturing.
Aside from environmental causes, Yokohama also has a vast sponsorship profile. Since 1983, it has been the sole tyre supplier of the Macau Grand Prix, and sponsors English Premier League team Chelsea, as well as being the 'official tyre partner' of NBA teams Boston Celtics and San Antonio Spurs.
Yokohama's wide profile, and the fact it's the seventh largest tyre manufacturer in the world, ensures it is a safe option the next time you're searching for a new set of tyres for your car. Nevertheless, it's still worth having a look at how Yokohama compares to other manufacturers below.
About the author of this page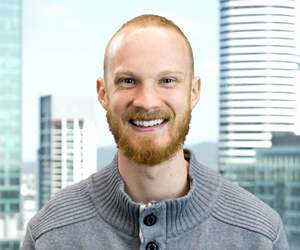 This report was written by Canstar Blue's Content Projects Lead, Dean Heckscher. He's our resident expert on all things automotive, health & fitness, streaming and more. Dean is also one of Canstar Blue's customer research report producers, helping to turn complicated subjects into easily-digestible information for our readers. He's passionate about helping consumers make better-informed purchase decisions on all manner of consumer goods and services.