Yokohama Car Tyres Review
The Yokohama tyre brand was established in 1917 in Japan, with the brand today now holding a strong history in the racing community, along with the tyre industry as a whole. The Australian arm was established in 1976, with the brand widely available across Australia.
Yokohama produced Japan's first tubeless tyre, among many other innovations that have been adopted by many manufacturers today. Nowadays, Yokohama's mission is to take technology from the race track to the street, and you'll find many of its tyres have a performance-oriented pedigree, but is it the right tyre for you? Find out all you need to know about Yokohama tyres with this Canstar Blue guide.
Yokohama car tyres
Yokohama produces a large range of tyres for multiple vehicles types and needs, including tyres for passenger vehicles, 4×4, utes, trucks and other commercial vehicles, along with high performance tyres for those looking for a few thrills.
Yokohama's primary range of tyres include the BluEarth, ADVAN and Geolandar ranges, which are explored more below.
Yokohama BluEarth tyres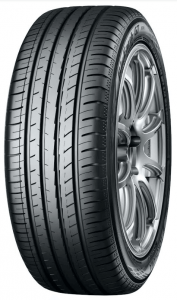 As you might have guessed from the name, the Yokohama BluEarth tyres are designed with efficiency and eco-consciousness in mind. Available for small cars to SUVs, BluEarth tyres aim to give you grip on both wet and dry surfaces while keeping noise to a minimum to ensure equal parts safety and comfort. On the cheaper end of Yokohama's range of tyres, the BluEarth range may be suited for those who aren't looking to break the bank, or those who don't do a lot of driving.
Yokohama ADVAN Tyres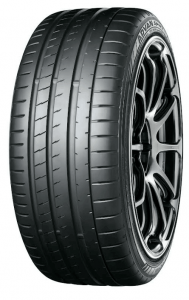 If you're a car enthusiast, then chances are you've heard of ADVAN tyres. This is Yokohama's performance model range, and covers a wide range of styles, treads and uses, from street-legal cars through to the race track to help you get to where you need to be, or help shave a few seconds off your lap time. If you're after something in particular, a bit of investigation may help you find something that focusses more on control through tight corners, or for those after a quieter ride, with Yokohama listing major points within each tyre to help you find something suitable.
Yokohama Geolandar Tyres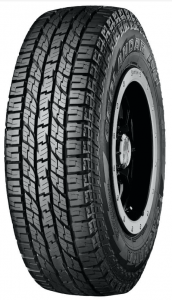 As the name suggests, the Geolandar series is for the SUV and 4×4 owners out there. Its range encompasses all such vehicles – from the city-slicker soft-roaders, to the luxury SUVs, to serious off-road enthusiasts. The Geolander range includes options for everyday highway cruising tyres, to the tyres with deep tread designed for wading through creeks and negotiating muddy terrain. Most models feature multiple lug grooves for increased wet traction, as well as grooves that can mitigate aquaplaning.

Shopping for tyres? Check out JAX Tyres & Auto
Yokohama Road Hazard Protection Program
As an additional incentive for those after a few new tyres, Yokohama offers the Road Hazard Protection Program, which offers tyre repair or replacement on certain tyres if they're damaged on or off-road. However, you'll have to purchase two tyres from select ranges to be eligible for the program, but does offer additional peace of mind for those putting new wheels on their ride.
Where can I buy Yokohama tyres?
Yokohama tyres are available to purchase at a wide range of retailers, including major and local tyre retailers, with an option to search for retailers via the Yokohama website.
How much are Yokohama tyres?
Yokohama's range of car tyres costs between $120 and $400 depending on the tyre type and size, with the BluEarth range the more affordable option. Yokohama's range of commercial tyres will cost you between $150 and $700, depending on what you're after.
Are Yokohama tyres worth buying?
With a rich pedigree and history within the tyre and racing industry, Yokohama is a known name within the market, which may give some confidence to purchase. However, with no shortage of options available within the Australian tyre market, it's always best to do your research to ensure you find the best fit for your needs, but with Yokohama offering tyres for family cars through to trucks and utes, it may be a good option to explore, regardless if you're looking for something for a Sunday drive, a trip to the great outdoors, or something to help you get the job done on the worksite.
If you're wondering what other tyre brand options are out there, click the link below to check out our Tyre Ratings to see what Australian consumers think of available tyre brands.
About the author of this page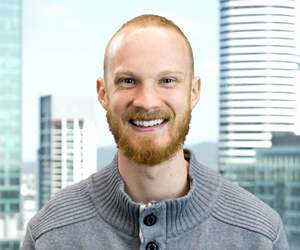 This report was written by Canstar Blue's Site Editor, Dean Heckscher. He's our resident expert on all things automotive, health & fitness, streaming and more. Dean is also one of Canstar Blue's customer research report producers, helping to turn complicated subjects into easily-digestible information for our readers. He's passionate about helping consumers make better-informed purchase decisions on all manner of consumer goods and services.