The iconic Holden brand will be axed within Australia and New Zealand in the next year, according to parent company General Motors.
After ceasing manufacturing operations in Australia back in 2017, the Australian brand had kept 800 employees in Australia to focus on designing cars for the Australian market. However, after axing the Commodore and Astra lines in 2019, 600 of these employees will finish work at the end of June, 2020.
"This was an agonising decision for us and one we didn't make lightly or easily," GM International Operations Senior Vice President, Julian Blissett said.
"This decision is based on global priorities and does not reflect that hard work, talent and professionalism of the Holden team."
The news comes at the same time that General Motors has closed a manufacturing plant in Thailand and pulled the Chevrolet brand out of the domestic Thailand market.
"Every strategy, every plan, we looked under every rock," Holden Interim Chairman and Managing Director Kristian Aquilina said.
"But the hard truth was there was just no way to come up with a plan that would support a competitive and growing and flourishing Holden and also provide a sufficient return to our investors."
The 200 employees to be left by 2021 are expected to focus on customer service for owners of the one million plus Holden cars currently in circulation. GM will also honour all warranties and provide servicing and spare parts for all Holden vehicles for at least 10 years.
General Motors stated that it will now focus on specialty vehicles in Australia and New Zealand, with the company also owning American car brands such Chevrolet, Buick, GMC and Cadillac, as well as Chinese brands such as Baojun, Jiefang and Wuling, with current Holden dealerships likely to switch to another GM brand.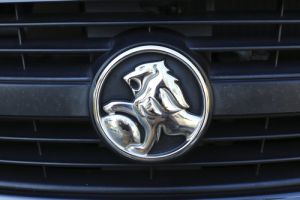 Holden satisfaction slump
The Holden brand has struggled in Canstar Blue's recent vehicle satisfaction ratings, most recently ranked 12th out of 15 brands based on the feedback of motorists who had bought a new car in the last three years.
Holden received three stars for overall satisfaction, in addition to value for money, car servicing, point of sale service and after sale service. It scored four stars for reliability and driving experience.
The brand has consistently scored just three stars for overall customer satisfaction over the last few years.
Photo credit: TK Kurikawa/Shutterstock.com, Goran Bogicevic/Shutterstock.com