About Earth Choice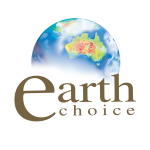 Earth Choice is a range of laundry detergents produced by Nature's Organics, a company that has built its brand on being environmentally responsible. The company was founded by Terry Dowel, an individual who notably worked on the initial development of Environmental Protection Authority (EPA) standards.
Nature's Organics began in the 1950's as a manufacturer of bath cubes, but over time the Victoria-based company expanded its product range, and now sells a wide variety of products including cleaning products, shampoo, skin-care products, and laundry detergent.
All of its products and packaging are environmentally friendly, Kosher certified, and free of any animal testing. On top of this, their laundry powder in particular is free of phosphates, and is low in sodium, making it suitable for users of grey water.
What our survey respondents say about Earth Choice laundry powder
Canstar Blue's most recent survey of consumers (in this case, 1,392 people) garnered the following comments, among many others, from those consumers who use Earth Choice laundry powder.
| | |
| --- | --- |
| Smells good and gives a good wash result and is value for money. An Australian owned company. | The container is not ergonomically designed.    Would buy a bigger bottle if it was available |
| An eco-friendly bottle made from 100% recycled sources; affordable, not tested on animals, and without any uncertified palm oil. | Possibly not as good a clean some less environmentally friendly brands. |
| I like that it is good for the environment while still being reasonably priced. | They can be a bit pricey, but when on special are good value for money. |
| Cheap, efficient, and environmentally friendly. | It doesn't come with a scoop! |
| Doesn't have an overpowering smell, and is hypoallergenic. | Not as effective as other chemical brands, but I'd rather be ecofriendly and natural ingredients. |
Source: www.canstarblue.com.au Laundry Powders survey 2015, conducted by Colmar Brunton
Other laundry powder brands we rated
Canstar Blue commissions Colmar Brunton to regularly survey Australian consumers across a range of categories to measure and track customer satisfaction. The outcomes reported are the results from customers within the survey group who had recently bought laundry powder – in this case, 1,392 people.
The other laundry powder brands in this year's survey are:
Omo
Aldi Almat
Cold power
Dynamo
Radiant
You can view laundry powder survey results here.
Other articles you might like
Aussies prefer front loader machines