Get ready to brave the masses because De'Longhi's premium kitchen appliances will be back in ALDI's middle aisle for April 22's Special Buys!
Toasters and kettles in adorable pastel colours are the highlight of the De'Longhi appliances on sale but slow cookers, air fryers, pressure cookers and bread makers are up for grabs too. Travel essentials such as suitcases, plus men's clothing, are also available as Special Buys this weekend.
The De'Longhi Argento Flora 4-Slice Toaster – available in Peony Rose, Peppermint Green, Agave Blue or Jasmine Beige colours – will set you back $89.99. These beauties feature chrome detailing and electronic controls for reheat and defrosting, along with browning control to get your toast the way you like it.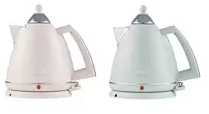 Like your kitchen to be matchy matchy? De'Longhi Argent Flora 1.7L Kettles in the same colours as the toasters will be available for $69.99. The kettles have a detachable base, auto shut-off and thermal cut-off for additional safety, along with a removable lid and removable limescale filter for easy cleaning.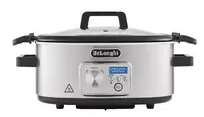 Get ready for warming meals in the cooler months with the De'longhi Livenza Slow Cooker or the Multifunctional Pressure Cooker, ideal for soups or mouth-watering slow-cooked meats. The Slow Cooker costs $149 and comes with a stovetop-safe design, temperature control with a programmable timer and 'keep warm' function. The Pressure Cooker has a 6L capacity, LED display, 15 preset functions and a safety lid-locking system, all for $79.99.

The De'Longhi IdealFry Hot Air Fryer, available for $179, features a double heating system to cook food rapidly, along with four power levels and an adjustable cooking time to ensure your meal is perfectly crispy but not overdone. It also features a viewing window so you can keep an eye on your food, with a removable lid and pan that are dishwasher safe.

The De'Longhi Bread Maker has 19 fully automatic programs, along with adjustable loaf sizes of 500g, 750g and 1kg, allowing you bake only as much bread as you need. With three crust levels, automatic seed and nut dispensing, a viewing window, a 'keep warm' function and multiple accessories, including measuring cups and a non-stick bread pan, there's a lot to love about this appliance.
Special Buys are only available while stocks last. If you're looking to track down Special Buys before they sell out, check out ALDI's Special Buys Stock Checker on its website for stock availability in stores in your area.