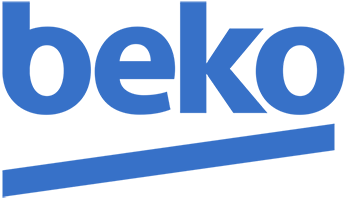 Beko Dishwashers Review & Guide
From load capacity to energy and water ratings and other special features, there are plenty of things to consider when finding the best dishwasher for you. While shopping for a new kitchen appliance can be a bit of a challenge, Beko keeps things fairly simple by offering a number of freestanding and integrated options for you to choose from. Many of these models are standard 60cm appliances in either white or stainless steel.
A variety of Beko dishwashers share several features, including:
Antibacterial Seal: Each dishwasher contains the Antibacterial Seal, which is claimed to prevent the growth of bacteria as a result of dirt build up over time
Active Fan Drying: The models feature the Active Fan Drying System to increase air circulation, which is said to improve drying results and provide mild temperatures for dishes once finished
Auto Tablet: detects the type of detergent needed to achieve what is described as 'optimum cleaning and drying'
If you're short on time and don't want to leave the dishwasher running for hours, there are a couple of quick settings to help you clean in a hurry. Depending on how dirty your dishes are, the 'Quick & Clean' program is said to help you wash a full load in either 30 or 58 minutes. Dishwashers like the DFN16420X model allow you to delay the wash cycle for three, six, or nine hours. On digital models like the DIN38450 and DDN380450, you can alternatively choose to delay the process for up to 24 hours.
Beko Freestanding Dishwashers
Beko DFN28430W Dishwasher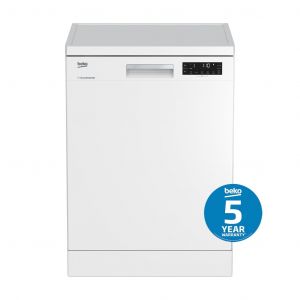 If you're a parent of young children, dishwashers like the DFN28430W feature the BabyProtect program. This is claimed to use an intensive wash cycle with an 'extra hot' rinse cycle to clean your baby's utensils, plates and bottles.
This model includes 14 place settings and three spray levels. It also has a 5.5 WELS water and three-star energy-efficiency rating. Other user-friendly features include:
Auto Wash: apparently detects the amount of dirt left on your dishes and automatically chooses the most suitable wash cycle
SteamGloss: this feature is claimed to dry dishes more effectively and give a shinier finish by using use prolonged heat at the end of the program
Aquaflex: changes water pressure for the lower basket and upper basket to offer a more effective clean on different types of items
This is available as a 60cm freestanding dishwasher in either white (DFN28430W) or stainless steel (DFN28430X).
Beko DFN38450X Dishwasher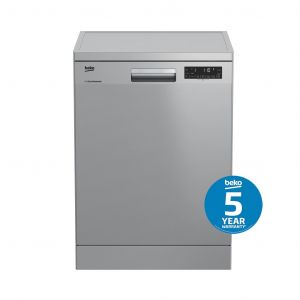 If you're worried about loading fragile items into the dishwasher, models like the DFN38450X come with the GlassCare setting. This is said to offer gentle washing in both lower and upper baskets by using what the machine considers to be the most appropriate pressure and temperature settings. To help clean the dirtiest loads, this model also includes 'AquaIntense' which is said to clean heavily-dried soiled dishes up to five times more effectively.
This model is one of Beko's more environmentally options, with a 4.5 WELS water rating and four-star energy-efficiency rating. It includes 14 place settings and includes nine programs such as 'Baby Protect' and 'GlassCare 40'.

Commercial Models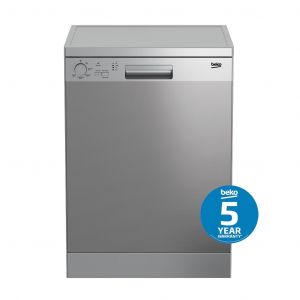 For consumers searching for a commercial dishwasher, Beko has a couple of options to choose from. The DFN05410X model is a 60cm stainless steel freestanding dishwasher with a three-star energy rating and 3.5 WELS water rating. It comes with five programs, including 'Prewash', 'Mini 30', 'Eco 45', 'Quick & Clean', 'Intensive 70'.
These machines include the Flexible Half Load option, which allows you to wash smaller loads. This is claimed to save between 10% and 25 in energy and water consumption. Each commercial model also includes Beko's water safe system, Watersafe, which said to stop water flowing into the machine in cases of overflow.
If you're looking for a white freestanding dishwasher, the DFN05410W is alternatively available.
Beko Integrated Dishwashers
Beko DSN28435X Dishwasher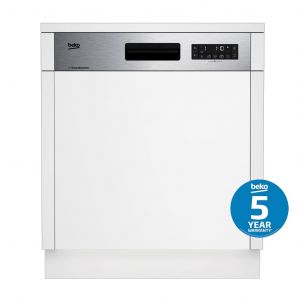 If you're tossing up between a freestanding dishwasher or an integrated dishwasher, Beko offers options like the DSN28435X for the undecided. This includes plenty of options similarly featured in the brand's other models, including Aquaflex and the BabyProtect Program. It also functions such as Auto Program, which is said to automatically lower the water level for smaller or half loads.
Like some of Beko's other dishwashers, this model provides 14 place settings and has a 5.5 WELS water rating as well as a 3 star energy rating.
You may also be interested in:
Beko DDN38450 Dishwasher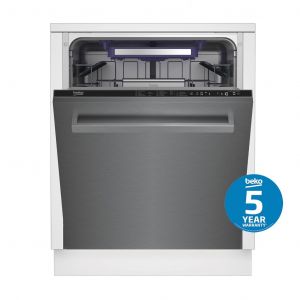 While Beko's range of dishwashers includes a variety of freestanding options, there are also products like the DDN38450 for people shopping for a built under stainless steel machine. This has a 4.5 WELS water rating and four-star energy rating. It comes with 14 place settings and includes three spray levels as well as an Aquaintense spray arm.
Similar to other models, this model features functions such as Aquaflex and Flexible Half Load.
Beko DIN38450 Dishwasher
For a fully integrated dishwasher to match your kitchen cabinetry, Beko offers the DIN38450 model. The digital 60cm machine comes with 14 place settings and has a 4.5 WELS water rating and four-star energy rating. This includes a range of features including the BabyProtect Program, Aquaflex and Auto Program.
Is Beko the best dishwasher brand for me?
Whether you're a busy parent or a business owner, Beko claims to offer 'quick' and 'flexible' solutions to suit your everyday dishwashing needs.
If you're looking to keep your power bills low, features like the Auto Program and Flexible Half Load are stated to help you save by consuming less energy and water for days when you only need to clean small loads. There are also certain settings – such as Auto Wash and Auto Program – which allow the machine to calculate and input 'what it considers' the most suitable option for you. Beko similarly offers tailored features like the BabyProtect Program and GlassCare for objects that need a little extra care.
With so many dishwashing options available, make sure you check out Canstar Blue's annual customer reviews and ratings to see how all the big name brands perform on customer satisfaction.
About the author of this page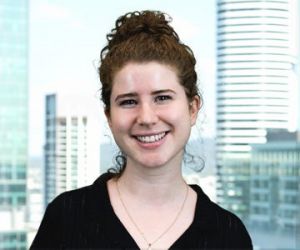 This report was written by Canstar Blue's Content Producer Luciana Lawe Davies. She writes about streaming, appliances and consumer products and services. Luciana enjoys bringing readers the best in what's on TV and at the shops, including the best deals and latest reviews.