Dyson Vacuum Cleaners Review
Dyson has built a deserved reputation as one of the most innovative and interesting appliance manufacturers in the world. One of very few companies that manages to make household technology exciting, Dyson is renowned for its futuristic designs and ground-breaking features, with its vacuum cleaners universally praised by consumers across the globe.
Dyson was founded by engineer and entrepreneur James Dyson back in 1991, following years of prototype development for his very first cyclonic vacuum cleaner, the DC01. The key features of all Dyson vacuums to this day are the powerful cyclonic suction and bagless design, both of which allow for great longevity, reliability and ease of use. Dyson vacuum cleaners consistently rate highly in Canstar Blue's annual customer reviews, so find out exactly what you can get from Dyson in Australia.
What is the best Dyson vacuum?
Deciding which Dyson vacuum is best for you will depend on several factors including your budget and your home. As Dyson offers a variety of vacuums in all shapes, sizes and prices, there might be one more suited for your specific cleaning needs. For small homes, perhaps a handstick will suffice, while for larger homes, a barrel might be more suited. If you're only after something that can take care of small messes, a handheld might be the best fit. Here's a list of Dyson vacuums in order of price:
| Model | Price |
| --- | --- |
| Dyson Cyclone V11 Absolute Pro | $1,249* |
| Dyson Cyclone V11 Absolute | $1,199* |
| Dyson Cyclone V11 Torque Drive | $1,099* |
| Dyson Cyclone V10 Absolute+ | $999* |
| Dyson Cyclone V10 Animal | $899* |
| Dyson Cinetic Big Ball Allergy | $799* |
| Dyson Cinetic Big Ball Animal Pro | $699* |
| Dyson Cinetic Big Ball Animal | $699* |
| Dyson Ball Animal | $699* |
| Dyson V7 Animal | $699* |
| Dyson Cinetic Big Ball Multi Floor | $699* |
| Dyson V7 Cord-Free | $599* |
| Dyson Big Ball Origin | $599* |
| Dyson Small Ball Allergy | $599* |
| Dyson V6 Trigger | $399* |
Source: Dyson, The Good Guys, Dick Smith, Myer (May 23, 2019)

Dyson handstick vacuum cleaners
You can now say goodbye to tripping over vacuum cords and re-plugging from room to room, as Dyson is revolutionising the industry with its flagship handstick range. A handheld stick vacuum which combines the compact design of a handheld with the reach and power of a canister, the line-up incorporates the latest technological advances to justify its premium market position.
Dyson V11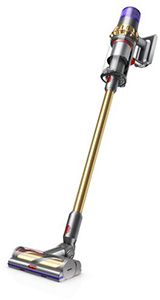 The V11 vacuums are part of Dyson's latest range with several added features. These include an LCD screen to show the machine's performance, and upgraded motor, plus a larger dust bin capacity compared to previous model. This range is available in three variants, starting from $1,099 and maxing out at $1,249. The prices for each model are as follows:
Dyson V11 Absolute Pro: $1,249 (RRP)*
Dyson V11 Absolute: $1,199 (RRP)*
Dyson V11 Torque Drive: $1,099 (RRP)*
This range is boasted for Dyson's High Torque cleaner head with a 'Dynamic Load Sensor', claimed to automatically adapt suction for different floor types. The vacuums are also equipped with several cleaning modes including 'Auto', 'Boost' and 'Eco'. Dyson's V11 range offers one of the longest runtimes of up to 60 minutes on a full charged battery, giving you plenty of time to vacuum around the home.
Dyson V10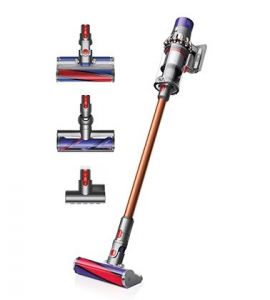 The Dyson V10 range consists of two models:
Dyson Cyclone V10 Animal: $899 (RRP)*
Dyson Cyclone V10 Absolute+: $999 (RRP)*
The V10 cord-free vacuums are stated to be faster and more powerful cordless stick vacuums compared to their predecessors with the suction power of a full-sized vacuum.
The total run time is claimed to be "up to 60 minutes" (this applies to the powerful suction mode with non-motorised tool attached). Additional attachments include Dyson's Direct Drive cleaner head, combination tool, crevice tool, mini motorised tool and soft dusting brush with the Absolute+ model also featuring a soft roller cleaner head, accessory bag, Flexi crevice tool and extension hose.
Both models weigh just over 2.5kg, making them extremely lightweight as far as vacuums go. However, with a price tag of almost $1,000, it would be wise to compare your options and see if it will be worth it for you.
Dyson V7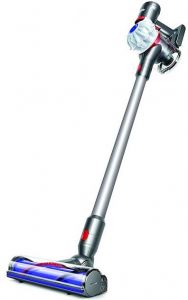 The Dyson V7 use to be the company 's most versatile model before the V10 came along but it still packs a punch. There's also two models within the range including:
Dyson V7 Cord-Free: $599 (RRP)*
Dyson V7 Animal: $699 (RRP)*
A remapped electronic motor and two tiers of cyclone chambers claim to deliver the most powerful suction of any cordless stick vacuum – an impressive achievement. The inbuilt batteries have been upgraded to provide twice the runtime, whilst the addition of several acoustic improvements has resulted in a much quieter machine with no loss of suction. It offers up to 30 minutes of run time and can also turn into a handheld, allowing you to clean the hard to reach areas.
Dyson barrel vacuum cleaners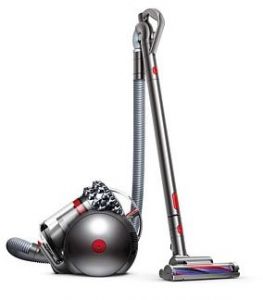 While cordless handstick vacuums are well and good, the maximum power time you can expect is up to 60 minutes. If you live in a large home this might not be enough time, so you might like to consider one of these barrel vacuums:
Dyson Big Ball Origin: $599 (RRP)*
Dyson Cinetic Big Ball Multi Floor: $699 (RRP)*
Dyson Cinetic Big Ball Animal: $699 (RRP)*
Dyson Cinetic Big Ball Animal Pro: $699 (RRP)*
Dyson Cinetic Big Ball Allergy: $799 (RRP)*
The Big Ball is Dyson's largest and most powerful vacuum cleaner. With a spherical barrel design which has clever weight distribution to self-right whenever it's knocked over, the Big Ball has two tiers of radial cyclone generators to provide maximum suction and loosen even microscopic particles. It comes with the clever self-adjusting standard head and several other floor tools to make cleaning easy, whilst the 360-degree extendable handle makes it very ergonomic.
Dyson upright vacuum cleaners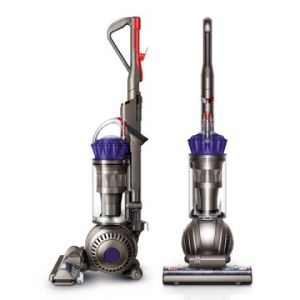 Dyson's upright vacuums are focused on manoeuvrability and are boasted for being easy to steer into difficult places.
Dyson Small Ball Allergy: $599 (RRP)*
Dyson Ball Animal: $699 (RRP)*
The Dyson Ball packs the iconic spherical roller into an upright vacuum which brings some of the latest advances in cleaning technology. The cyclonic separation tubes are arranged around the main airflow intake to maximise air pressure, and the clever rolling ball design allows the vacuum to be moved into the tightest of spaces with easy wrist motions.
The cleaning head features a self-adjusting base plate which adjusts to different surfaces, meaning you'll always have optimal suction, and the brush bar has been upgraded with 25% more power to really release all the dirt from your floor. The Small Ball is simply a more compact version for easier storage, weighing just under 8kg.
Dyson handheld vacuum cleaners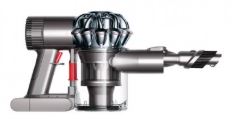 Dyson's lightweight and compact handheld vacuum doesn't skimp on features despite its size. At the time of writing, Dyson offered the following model:
This specialised V6 model is designed to provide an easy solution for the small messes. The V6 includes two tiers of radial cyclones – the same setup as Dyson's larger upright vacuums – whilst an array of different tools make cleaning your car's various areas a breeze.
It includes a combination tool – for stubborn dirt and for soft dust – along with a long crevice tool and a motorised brush bad for pet hair and ground-in dirt. It provides up to 20 minutes of run time with a Boost mode function that allows for up to 6 minutes of increased suction power for difficult cleaning.
Should I buy a Dyson vacuum?
Dyson is one of the most reputable vacuum cleaner brands in the world, with a reputation for technical innovation that extends far beyond cleaning products. It offers some unique designs and a number of different options – handstick, barrel, upright and handheld. So, whatever your cleaning needs are, there might be a Dyson vacuum out there for you. While these do come at a price, each model offers some pretty hefty features. For more on Dyson and the other vacuum cleaner brands we rated, check out Canstar Blue's star ratings.
Vacuum Cleaner Reviews & Ratings
*Prices taken from respective retailer website, correct as of May 2019
About the author of this page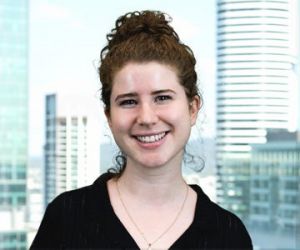 This report was written by Canstar Blue's Content Producer Luciana Lawe Davies. She writes about streaming, appliances and consumer products and services. Luciana enjoys bringing readers the best in what's on TV and at the shops, including the best deals and latest reviews.
What do customers think about Dyson Vacuum Cleaners?
In 2019, Australian customers gave Dyson 4 out of 5 stars for overall customer satisfaction for vacuum cleaners.
Dyson Vacuum Cleaners
Canstar Blue
Award:
Overall Satisfaction