Esatto Washing Machines Review
Esatto washing machines are designed and owned by Australians. In Italian, the name means 'exact' and it's "exactly" what Esatto aims to deliver – reliable appliance quality with a strong focus on efficient performance and value for money. Let's dive into the specs and features to see how Esatto washing machines match up to the name.
Esatto produces both front and top loaders. If you're tossing up between which type would suit your home best, have a read of 'Top Load vs Front Load Washing Machines' for the full list of pros and cons. All Esatto washing machines are designed with a stainless steel inner drum for durability.
Esatto Front Loaders
Front loaders tend to be more energy efficient compared to top loaders. This range is also equipped with a  large number of programs including – Baby Care, Sports, Synthetic, Mixed, Delicate, Wool, Drain Only, Spin Only, Rinse & Spin, Cotton Intensive, Cotton 60°, Cotton 40°, Cotton 20°, Quick 15 and Eco Wash.
Esatto EFLW6 6kg Front Load Washing Machine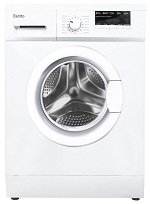 Claimed to be a family friendly washing machine, the Esatto EFLW6 front loader boasts a large range of wash cycles for different fabrics and different soiled-levels. The 6kg capacity is ideal for small to medium sized homes – 3 to 4 people. Its spin speed reaches 1000 RPM and it has a 2.5 stars energy-efficiency rating, with a 4 star water rating.
There are 16 different programs in total and the model is equipped with a delay start and time delay options for more control. The 'Baby Care' program is designed to thoroughly wash and rinse clothes in order to protect delicate skin from detergents. There is also a 'Speed Wash Function, which speeds up your wash time. The child lock feature ensures children are unable to alter settings once the machine is up and running, however, the on/off button will work regardless. Esatoo also claims that the EFLW6 will automatically check for excessive bubbles and work to remove them for effective results. It comes with a 2 year warranty for peace of mind and has cold only water inlet.
Esatto EFLW9 9kg Front Load Washing Machine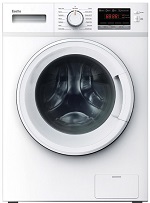 For a larger capacity washer with a faster spin speed compared to the EFLW6 model, this machine provides 9kg capacity and 1600 RPM spin speed. There are 16 programs featured with this model, similarly to the above and has a time remaining display with a pause button on the control panel.
It has a slightly higher energy rating of 3.5 stars than the EFLW6. Nevertheless if you require a large washing machine, this may be an option to consider instead of doing smaller loads more frequently. It's equipped with a cold only water inlet and is backed by a two year warranty.
Esatto EFLW75 7.5kg Front Load Washing Machine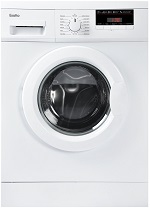 The 7.5kg capacity washing machine is suitable for 3-4 people. It also has a 1600 RPM spin speed with 16 programs as the model above. It features a 24 hour delay option if you would prefer to make use of the off peak energy prices during the night. It's claimed to run quietly during operation so you won't have to worry about losing out on sleep from any rattle. It's equipped with a cold only water inlet and has a 2.5 star energy efficiency rating.
You may also be interested in:
Esatto Top Loaders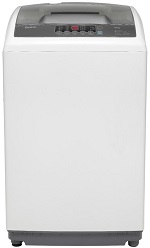 Along with front loaders, Esatto produces several top loader washing machines. Although many brands now focus on front loaders only, there are still distinct advantages to top loaders such as allowing to add clothes mid-cycle.
The Esatto ETL6 6kg Top Load Washing Machine (RRP: $599) features an LED display with electronic controls. It has 6 wash programs including Normal, Heavy, Quick, Denim, Anti-crease and Air Dry. It's equipped with a delay start option so you can set the start time to have freshly washed laundry as you get home. It has a 700 RPM spin speed, a 3 star water rating and a 1.5 star energy rating.  Safety features include a safety lock, failure detection system and an automatic unbalance detection system.
Others in the top loader range differ in size and feature additional wash programs. The Esatto ETL7 7kg Top Load Washing Machine (RRP: $629*) is equipped with 7 wash programs – Jeans, Quick, Blankets, Delicates, Heavy, Standard and Baby Clothes. It has a 3 star water rating and a 2 star energy rating. The 7kg capacity is ideal for small to medium sized homes but for extra capacity, you may like to opt for the 9.5kg top loader model.

Is an Esatto washing machine a smart move?
The average starting price for washing machines is around $300 and the Esatto range tends to sit at this end of the price spectrum, giving you a number of options on a budget. In this price category, Esatto offers washing machines with a 6kg to 9.5kg load capacity. Although these are not equipped with high tech features, the Esatto range has spin speeds of up to 1600 RPM as well as other standard features you'd expect from a washing machine such as the quick wash cycle, providing value for money.
A major consideration when purchasing a new washing machine is the water and energy rating. Although you may find the Esatto models on a budget, not all models have a high star energy rating, so it may cost you more long term. A new washing machine is not a cheap purchase to make so it would be wise to compare brands online – such as through our online ratings – to find which one will be right for you.
Front Load Washing Machine Reviews
*Prices taken from Appliances Online, correct as of September 2019.
About the author of this page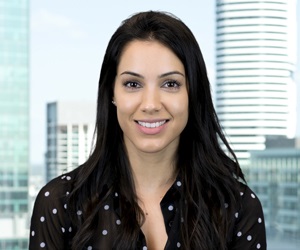 This report was written by Canstar Blue's Home & Lifestyle Content Lead, Megan Birot. She's an expert on household appliances, health & beauty products, as well as all things grocery and shopping. When she's not writing up our research-based ratings reports, Megan spends her time helping consumers make better purchase decisions, whether it's at the supermarket, other retailers, or online, highlighting the best deals and flagging anything you need to be aware of.