Midea dishwashers review & guide
When your current dishwasher isn't performing well, you'll start to value this time-saving appliance even more. So, if you're in the market for a new unit, there are plenty of choices out there, including appliance manufacturer Midea. Offering a range of products for multiple rooms of the house, Midea's range includes air conditioners, small appliances, fridges, as well as dishwashers to spruce up your kitchen. Read on to find out just what Midea has to offer when it comes to dishwashers.
Midea dishwashers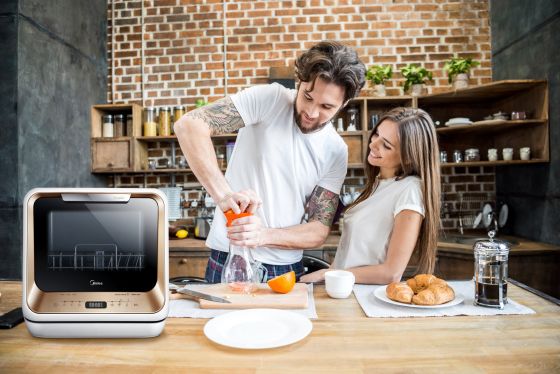 Within its line of dishwashers, Midea features the following types:
Freestanding dishwashers
Built-in dishwashers
Benchtop dishwashers
Drawer dishwashers
To help you find the best dishwasher for your kitchen and household, we'll now look at what each range offers and the prices.
Midea freestanding dishwashers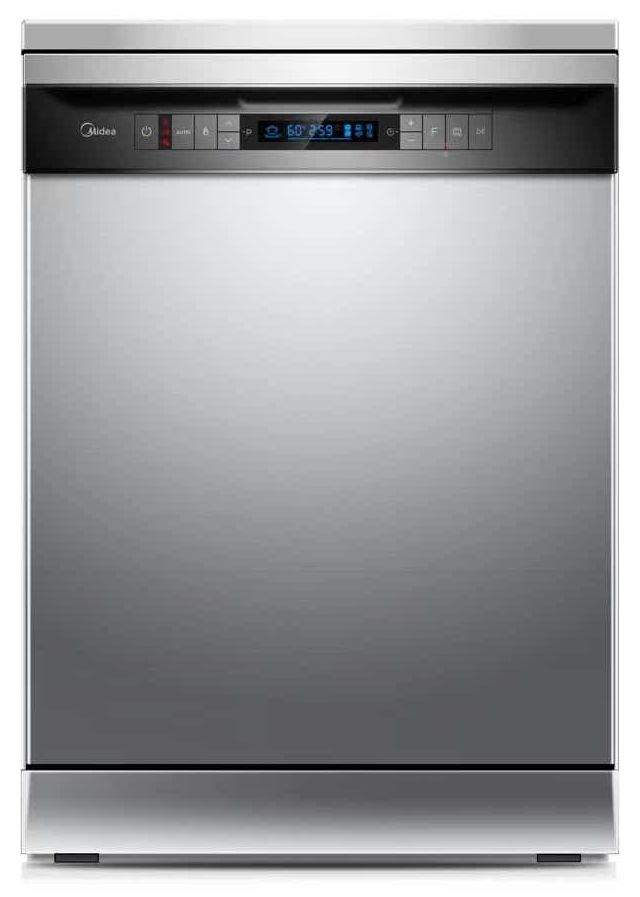 Most Midea dishwashers are available in the standard design − 60cm wide with 12 to 15 place settings. These give you the freedom to be able to install your new dishwasher almost anywhere, as long as there's a water connection and drainage point.
Midea also offers inverter freestanding dishwashers. These use an inverter technology, which supposedly improves washing efficiency, reduces wash times, and ensures the appliance runs with minimal noise.
Here are some freestanding Midea models available:
Midea 45cm Freestanding Dishwasher (MDW45FSS): $699 RRP*
Midea 60cm Freestanding Dishwasher ─ 15 Place Settings (MDW15SS): $849 RRP*
Midea 60cm Inverter Freestanding Dishwasher ─ 15 Place Settings (MDW15KBS-K): $1,299 RRP*
You can usually find Midea dishwashers from Kogan, Catch or Amazon Australia.
Midea built-in dishwashers
Built-in dishwashers are worth considering if you're planning on making the dishwasher match your cabinetry. However, there aren't many built-in dishwashers currently available on Midea's website, with the Midea 60cm Built-in Dishwasher (MDWISS) being the only model available on the website (at the time of writing). This fully-integrated dishwasher retails for $719 RRP* and provides 14 place settings, a cutlery tray, and seven programs including Auto wash.
Other features include:
4.5-star water efficiency rating and 3.5-star energy rating
Aqua-stop function
Three-year manufacturer's warranty.
Since it's a built-in unit, this Midea integrated dishwasher does not come with a decorative door and handle.
Midea benchtop dishwashers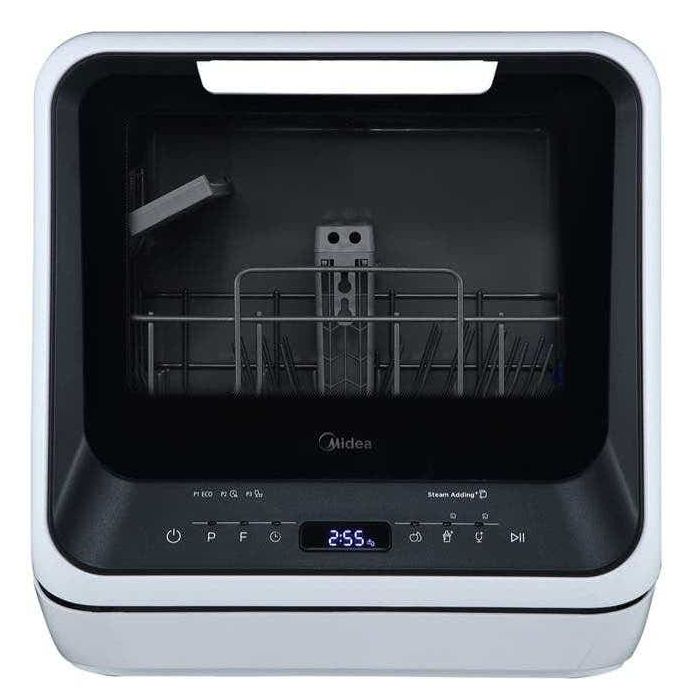 If you're short on space, or you're renting, you might want a benchtop dishwasher, or what Midea calls a 'mini' or 'countertop' dishwasher. Unlike most dishwashers, this type of unit can sit on your benchtop (just like your air fryer or toaster oven). These freestanding dishwashers are also designed with an internal water tank and therefore don't require plumbing. But if don't want to manually fill the dishwasher tank and prefer to have a direct water connection, then you may need to attach the appliance to the kitchen faucet (via a water hose).
Certain benchtop dishwashers from Midea boast a hi-temp Steam Wash function to clean baby tableware, plus other programs like a 12-min Quick Wash, Delicate Glass Care, and Off-Peak Wash so you can delay the clean to minimise electricity costs.
Some models currently available include:
Midea Mini Dishwasher ─ Champagne (MDWMINIC): $599 RRP*
Midea Mini Dishwasher ─ White (MDWMINIW): $599 RRP*
Midea Countertop Dishwasher ─ Stainless Steel (MDWB1SS): $599 RRP*
You might consider this option if you're looking for something portable that you can take with you, such as for a caravan or RV, or when you can't alter the plumbing in your kitchen.
Midea drawer dishwashers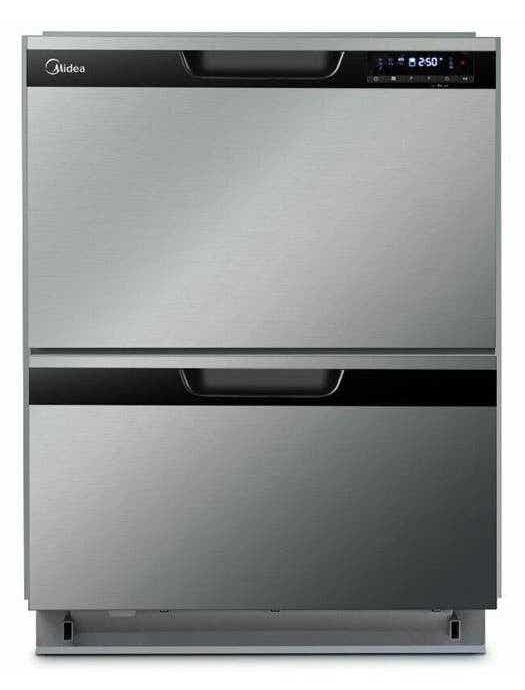 Drawer dishwashers are designed to function like any kitchen drawer. You can choose from a single or double drawer dishwasher depending on your household size. There are a couple of options on the website, including the Midea Double Drawer Dishwasher (MDWDDSS). This features seven place settings per drawer and seven wash programs, a double fan dry system, stainless steel cavity, flexible baskets, and a brushless DC motor. This dishwasher additionally has a 3.5-star energy efficiency rating and 4.5-star water efficiency rating.
Drawer dishwashers from Midea include:
Midea Single Drawer Dishwasher ─ Stainless Steel (MDWSDSS): $1,549 RRP*
Midea Double Drawer Dishwasher (MDWDDSS): $1,999 RRP*
These Midea dishwashers come with a three-year warranty.
Are Midea dishwashers worth the money?
With a range of sizes on offer, Midea might have a dishwasher for you, especially if you're looking for something portable or something that can squeeze in those small spaces. Midea's range of dishwashers generally costs between $699 and $1,999, depending on the model type and size of the dishwasher, putting it in the low to mid-price range in comparison to the rest of the market. Midea's line-up comes with a range of features you'd expect from any dishwasher, and various cycles to choose from such as quick and automatic. They also have pretty low operating noise levels with a delay-start function available, so you can make use of the off-peak electricity tariffs.
However, most of Midea's dishwashers have pretty average energy and water efficiency ratings. Keep in mind the lower the rating, the more expensive the machine will be to use long-term. So, it's useful to be aware of how much electricity and water a unit uses per load.
As with most major appliances, you're investing for the long term, so it might be worth spending more upfront and recouping the costs with lower electricity bills later on. But, if you can't fit anything larger in your kitchen then you may need to settle with it despite the downfalls.
To compare other brands, follow the link below to our annual dishwasher ratings to see what Aussies think of the major brands in the market.
Meet our consumer experts
---
Megan Birot: Home & Lifestyle Editor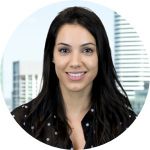 Megan is Canstar Blue's Home & Lifestyle Editor, leading the team that focuses on consumer products and services, ranging from supermarkets and groceries to home and personal appliances and retail stores. She interprets Canstar Blue's bespoke research on the thousands of brands that we compare, rate and review, to help shoppers make better purchasing decisions.
Samantha Howse: Consumer Research Specialist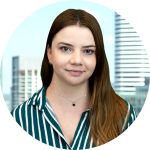 Samantha Howse is Canstar Blue's Consumer Research Specialist, coordinating the consumer research program behind our customer satisfaction awards across Canstar and Canstar Blue in Australia and New Zealand. Sam has earned a Bachelor of Business (Marketing) from Griffith University and, with seven years in market research and 2 years in marketing, she is experienced in survey design, implementation and analysis, coupled with an understanding of marketing principles and best practice.
*Prices are taken from Kogan, Catch and Midea, correct as of October 2022.