Midea Air Conditioners Review
Midea is a Chinese appliance manufacturer, making fridges, washing machines, clothes dryers and yes, air conditioners. It's based on Guangdong and what you might not know is that it has been around for 50-odd years. Midea claims to offer 'economic solutions for small spaces' with its air conditioners, and manufactures split systems, window air conditioners and portable air conditioners. So let's review the range and see how much you can get for your money.
Midea Air Conditioners
Midea produces a wide variety of air conditioners, from split systems to window air conditioners and portable air conditioners. Midea often comes out cheaper than leading brands and may be an ideal quick-cooling solution for those on a budget.

Midea Split System Air Conditioners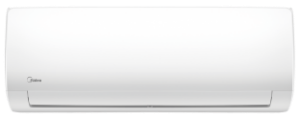 Midea offers the Australian market five split system air conditioners, each with a different cooling capacity.
Cooling capacities range from 2.6kw up to 8.5kw – from a bedroom to a small apartment
Features include: Sleep mode, 3D air flow, turbo mode, and auto restart
Perhaps most impressive is the option to add on a Midea 'Smart Kit' which basically makes your air conditioner Wi-Fi compatible. This means that – with the compatible smartphone app – you can control your air conditioner through your smartphone and program it so you can walk into a cool house after a long day at work. All Midea split systems come with a five year warranty. The smallest units can be found for under $900, while midsized units are mostly under $1,500. The smallest units are relatively quiet too, with 40db operating levels, which is barely louder than a whisper.
Midea Window Air Conditioners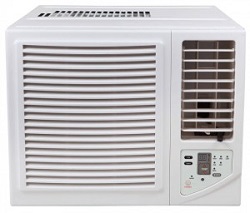 If you're after a more convenient option than a split system while still retaining some degree of permanency, a window air conditioner may be a good bet. With window air conditioners you can feasibly remove a window panel from your wall and install it in there. If need be, the window panel can be replaced, or the window air conditioner can be there indefinitely.
Midea's window air conditioners are split into two categories – reverse cycle or cooling only
Cooling capacities range from 1.6kw up to 5.5kw
Midea's window air conditioners are generally controlled through a supplied remote. Note that although window air conditioners are quite convenient and provide a cheap purchase price in a lot of cases, their energy star ratings often leave a lot to be desired. Even the smallest Midea units boast only 1.5 energy efficiency star ratings, whereas split systems can achieve up to 6 stars. This is not unique to Midea, but to window air conditioners in general. In any case, if you're after a cheap and quick cooling solution, a window air conditioner may be suitable.

Midea Portable Air Conditioners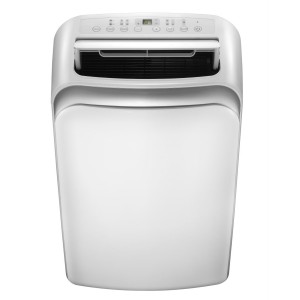 Midea produces four portable air conditioners – three are cooling-only and one is a reverse cycle model. If you're looking for cheap and easy solution for the study or bedroom, or just alleviate the heat a little bit, these little pocket rockets may be viable.
Power figures are: 3.0kw, 4.1kw, 4.7kw and 3.5kw for the reverse cycle model
These models come with a two year warranty, sleep mode, turbo function, 180° auto swing, and on/off timer
Portable air conditioners also act as dehumidifiers and can remove up to 1.4L of moisture an hour, which could be a godsend for those in sticky climates. Note that these portable air conditioners generally aren't energy star rated, so don't expect world-beating efficiency technology, and many models feature operating noise levels of over 50db. Luckily prices are pretty cheap, with midsized units costing just over $500 at full retail price.
---
Read more: Portable air conditioner running costs
---
You may also be interested in:
Is a Midea air conditioner good value for money?
Midea may be a relative unknown in the world of air conditioning, but that doesn't make it any less of a contender for your keep-cool money. Midea is a Chinese brand wheeling and dealing in appliances, and particularly stands out for its large offering of air conditioners. What you'll find is the brand frequently offers cheaper alternatives to the big brands, with prices starting at around $500 for the basic models.
The trade-off with this is that you often don't get all the bells and whistles, but Midea does offer optional Wi-Fi connectivity with its split system air conditioners.
You also don't often get class-leading energy efficiency, with its window air conditioners only getting about 1.5 stars, and its portable air conditioners going unrated.
However, many split system models boast 5-star energy efficiency.
In the Midea range, split systems may still be the way to go, even with the higher purchasing price. With cheap air conditioners, you often have to watch out for higher ongoing running costs, but Midea proves that this doesn't always have to be the case. With a cheaper price, moderate features and surprisingly high energy efficiency – with its split systems anyway – Midea proves it can be the solution to beating the sweat this summer.
Air Conditioner Reviews & Ratings
About the author of this page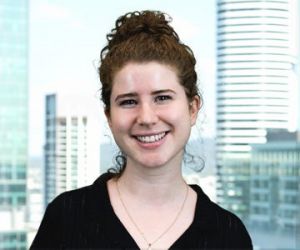 This report was written by Canstar Blue's Content Producer Luciana Lawe Davies. She writes about streaming, appliances and consumer products and services. Luciana enjoys bringing readers the best in what's on TV and at the shops, including the best deals and latest reviews.