Bosch Vacuum Cleaners Review
Bosch is a German company which manufactures a huge range of household appliances, plus automotive components and electronics, as well as industrial manufacturing equipment and energy solutions. The most well-known division in Australia, however, is its home appliances business, including products like washing machines and ovens.
Bosch produces several types of whitegoods to suit your every need, and included in this array is a range of high quality vacuum cleaners. Engineered with typical German precision, Bosch vacuum cleaners are promoted for their powerful, quiet cleaning, clever features and bombproof reliability. Read on for a full overview of Bosch's current vacuum cleaner range.
Bosch bagless vacuum cleaners
Bosch Relaxx'x Zoo'o ProAnimal
Bosch's highly capable vacuum cleaner is designed especially to manage pet hair and other such messes. The oddly-named Relaxx'x Zoo'o ProAnimal is a ground-based canister vacuum featuring a number of clever capabilities. The Animal360 nozzle set features a turbo brush for simultaneous brushing and vacuuming of soft floor, as well as hard floor and upholstery nozzles.
The bagless operation is continuously monitored by a sensor, with a performance control dial allowing you to adjust modes on demand. There are also washable HEPA filters which ensure clean air only comes out of the exhaust.
RRP: $799
Relaxx'x ProSilence
The smaller cousin of the ProAnimal, the ProSilence is claimed by Bosch to be Australia's quietest bagless vacuum cleaner. Measuring 66dB at full volume (more than 15dB quieter than most similar vacuums), the ProSilence allows you to clean your home thoroughly without disturbing anyone else. Features such as sealed tubes in the vacuum head and increased noise damping in the body all contribute to a very low-key cleaning product, whilst all of the important features such as powerful bagless suction and particle filtration are present and correct.
RRP: $699
Relax'x
The most affordable of Bosch's flagship bagless vacuum line, the base Relax'x model still packs in all the key features you need. SensorBagless technology and a washable HEPA filter are standard, and the EasyClean system ensures that the dust container and filter can be removed at the press of a button with minimal dust mess.
RRP: $599
Runn'n
The most compact and manoeuvrable of Bosch's bagless vacuum range, the Runn'n model includes relatively large wheels and a 10m operational radius to make it easy to use as well as store. The model includes all the core features of the above vacuum cleaners, including performance control and low cleaning maintenance. It also includes Bosch's RobustAir design system whereby all the key internal systems have been designed in harmony, from the initial suction to the fully automatic self-cleaning system.
RRP: $499

Bosch bagged vacuum cleaners
In'Genius range
Arguably the two most capable bagged vacuum cleaners which Bosch offers, the In'Genius models come in the same two variants as their bagless cousins mentioned above – the ProSilence (pictured), which features incredibly quiet 59dB operation, and the Zoo'o ProAnimal.
The base features of both models are XXL dust bags – which enable you to clean for even longer and save money on extra bags – and an efficient dust separation system which prolongs the performance of the vacuum. When combined with a high performance nozzle and air seals, the Bosh In'Genius models claim to outperform the majority of other bagged vacuums.
RRP: $699 (ProSilence), $649 (ProAnimal)
ProPower
Bosch's budget bagged vacuum cleaner, the ProPower, manages to include several key features despite its price. The washable HEPA and CleanStream filters are included as they are on every other model, whilst performance can be adjusted depending on the surface. The ProPower packs a powerful 2.2kW vacuum motor into a very light and compact 4.3kg frame, making it an ideal solution if you're tight on space. The three different cleaning accessories also allow you to suck dirt and debris from the most inaccessible places.
RRP: $299

Bosch upright vacuum cleaners
Athlet range
The singular upright vacuum offered by Bosch is no slouch, with a cable-free design that makes portability far superior to that of floor-bound models. A bagless vacuum cleaner line powered by Bosch Lithium-Ion batteries, Athlet models have three power level options and an AllFloor motorised brush which spins up to 5000rpm.
The Athlet models come in three variants – the base Athlet, for those who want the excellent features at a competitive price; the Athlet RuntimePlus (pictured), which boasts an extended running time of up to 75 minutes and an adjustable accessories kit; and the Athlet Zoo'o, bringing the same pet-focused cleaning accessories as the above Zoo'o models in order to clean "30% faster" than its sister models.
RRP: $499 (Standard), $599 (Zoo'o), $699 (RuntimePlus)
Boasting a reputation for German quality and reliability, Bosch's vacuum cleaners have historically performed well in Canstar Blue's ratings. To find out more about Bosch and the other vacuum cleaner brands we rated, check out our vacuum cleaner star ratings.
Vacuum Cleaner Reviews & Ratings
About the author of this page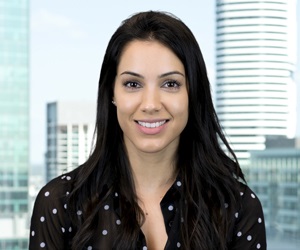 This report was written by Canstar Blue's Home & Lifestyle Content Lead, Megan Birot. She's an expert on household appliances, health & beauty products, as well as all things grocery and shopping. When she's not writing up our research-based ratings reports, Megan spends her time helping consumers make better purchase decisions, whether it's at the supermarket, other retailers, or online, highlighting the best deals and flagging anything you need to be aware of.
What do customers think about Bosch Vacuum Cleaners?
In 2019, Australian customers gave Bosch 4 out of 5 stars for overall customer satisfaction for vacuum cleaners.
Bosch Vacuum Cleaners
Canstar Blue
Award:
Overall Satisfaction