Review of Samsung ovens
You probably best know Samsung as a leading manufacturer of televisions, cameras and other digital equipment. However, it's also a big player when it comes to household appliances like refrigerators, air conditioners and ovens. This report will look at Samsung ovens in order to determine which products, if any, might be worth considering the next time you're in the market for a new kitchen buddy. Being Samsung, you can expect some nifty features.
What ovens does Samsung offer?
Samsung has a concise range of ovens, with just seven different models listed. Most of the brand's previous focus in cooking appliances seems to have gone towards microwave ovens, with twice as many products as ovens.
Rather than reviewing Samsung ovens by category, this review will simply look at each of the seven ovens individually, examining the price and special features of each to examine if they are worth the money or not.
Samsung ovens have a selection of the following features:
Soft closing door: the door's hinge help it open and close slowly with minimal noise
Even cooking tool: designed for perfect grilling and roasting
Easy glide shelf: designed to slide in and out smoothly and easily, so you don't have to remove the food to turn or season it
Consistent temperature control: designed to maintain a precise temperature with little fluctuation, so you can cook your dishes exactly how you want to
Pyrolytic self-cleaning: super-heats the oven cavity to burn off grease and wipes away the ashes
Dual cook lighting: helps you see into every corner of the oven
Step-by-step cooking guide: the guide lighting control is a digital dashboard that lets you select functions and cleaning options by following the lights on the display
Gourmet vapour technology: optimises the taste and texture of your food by surrounding it with vapour
Wi-Fi cooking control: you can remotely control your oven using the app
Autocook: offers up to 80 pre-programmed recipes
Samsung Chef Collection Dual Cook Oven
Dimensions: 595 x 595 x 566 mm
Cost: $1,758
Temp range: 30 – 275
Oven type: 2-Fan convection
One of the most expensive Samsung ovens, the Chef Collection Dual Cook will set you back almost $1,800. This is not bad at all by oven standards, and for this price you are getting a high quality oven with a wide range of features and innovations. This double oven has:
Step-by-step cooking guide
Soft closing door
Even cooking cool for grilling and roasting
Easy glide shelf
Consistent temperature control
Pyrolytic self-cleaning
Dual cook lighting
Child safety lock
This oven also has a 75 Litre capacity, which means that you can cook more at once and affords greater flexibility in your cooking. It is also A rated for energy efficiency, offsetting the price somewhat and resulting in even greater value for money. To top it all off, the oven looks beautiful, with an iced blue LED display complimented by a dark black design.

Samsung Dual Cook Oven
Dimensions: 595 x 595 x 566 mm
Cost: $1,380
Temp range: 30 -275
Oven type: 2-fan convection
At just under $1,400, this 75L Dual Cook oven is cheaper than the Chef Collection oven, but you'll find that it has most of the same features as its more expensive counterpart:
Step-by-step cooking guide
Soft closing door
Easy glide shelf
Catalytic self-cleaning
Child safety lock
It also has a 75 Litre capacity and an A rating for energy efficiency. However it does lack the cooking guide and consistent temperature control of the more premium Chef Collection oven, but it remains to be seen if these features are worth an extra $400. This oven also has a crisp looking LED display with a black exterior, giving it great aesthetic value.

Samsung Single Fan Convection Oven
Dimensions: 595 x 595 x 566 mm
Cost: $1,966
Temp range: 30-275
Oven type: 1-fan convection
As the most expensive oven in this list, the 73 Litre Single Fan Convection oven has good reasons for costing as much as it does. This model embraces modern design and technology, and as a result, contains the following innovations:
Gourmet vapour technology
Full touch controls
Wi-Fi cooking control
80 Pre-programmed recipes
Soft-closing door
Meat probe
Consistent temperature control
Child safety lock
You can immediately see what makes this model more expensive than its counterparts. The gourmet vapour technology and pre-programmed recipes allow you to make high-quality meals at the press of a button, saving you a great deal of time and effort at no cost to the final product. However, it is the Wi-Fi cooking control that is unique to this model. With this technology, you can control and monitor your oven no matter where you are using the app. This app lets you adjust settings, receive notifications and download world-class recipes on your smartphone. This is a brilliant feature that, while not without its flaws, is set to revolutionize the cooking game.
One potential downside of this oven is the relatively small 73L capacity, but this is not too much of an issue, and is offset somewhat by an A+ energy efficiency rating. To top it all off, it also has a high aesthetic value with an LED display and dark exterior, as is standard with Samsung ovens.

Samsung NEO Electric Oven
Dimensions: 595 x 595 x 572 mm
Cost: $1,758
Temp range: 50-250
Oven type: Twin convection
The NEO electric oven is apparently made to deliver simple yet high quality solutions for everyday cooking, and it comes with a variety of professional settings and features to help you make excellent meals, such as:
Dual cook, allowing you to cook multiple dishes at once
Ice blue LED display
Flexible cooking zones for large and small dishes
Pyrolytic self-cleaning function
Pro-roasting mode
Stainless steel design
Child safety lock
Made from grey stainless steel and not black enamel like the others, the NEO electric oven has a capacity of just 70L, meaning that space is still quite limited inside, despite the fact that it is a double oven. It has an average score of 4.9 for consumer reviews on Appliances Online, with most of consumers saying that the small size is not a problem, and that this oven is excellent at both separating and cooking different meals.

Samsung NEO Dual Fan Electric Oven
Dimensions: 595 x 595 x 572 mm
Cost: $1,300
Temp range: 50-250
Oven type: Twin convection
This oven is almost identical to the previous model, and has essentially the same features:
Dual cook system with flexible cooking zones
Iced blue LED display
Pro roasting mode
Catalytic self-cleaning function
Child safety lock
Samsung does not have information about the price of this model, and at first glance it looks like there aren't many places that stock this model in Australia. Since there is minimal information about this oven available, it is difficult to determine if it is worth it or not. It will probably cost around $1,300, but this is not the official price. This oven has a 70L capacity and an A rating for energy efficiency. It might be relatively cheap at about $1,300, but it lacks the features that some of Samsung's more expensive models.

Samsung GEO Dual Fan Electric Oven
Dimensions: 595 x 595 x 572 mm
Cost: Not listed
Temp range: 50-250
Oven type: Dual fan
Like with the previous oven, the GEO Dual Fan Electric oven has very limited information available with regards to price, and it could be quite difficult to find a place in Australia that stocks them. In terms of features, however, this oven has the following:
Ceramic enamel interior
Soft door system
Digital LED display
Child safety lock
A combination ceramic tray
Triple glazed door
As you can see, this oven has minimal features that set it apart from other Samsung ovens, or the ovens of its competitors. Combined with the small capacity, it's hard to see real value in this one.

Samsung GEO Dual Cook Electric Steam Oven
Dimensions: 595 x 595 x 572 mm
Cost: Not listed
Temp range: 40-250
Oven type: Twin convection
While no official price is listed, some websites state that this Samsung oven costs around $1,900. It's a dual cook electric oven with a ceramic enamel interior, and it has the following unique features:
Pyrolytic self-cleaning
Dual cooking
Easy water drainage for steaming
Real steam generator, which is a steam cooking innovation that allows you to steam food using heat resistant glass
The Geo Dual Cook Electric Steam oven is different from the others on this list since it has a steam cooking function, which somewhat justifies the potential high price. It has a small 65 Litre capacity, however, and consumer reviews across various websites are somewhat negative, with the majority of negative reviews focusing on the poor heating and moisture retention.

---
Read more: Electric vs gas oven running costs
---
Are Samsung ovens worth the money?
Looking at all of the ovens available, they don't have a capacity higher than 75 Litres, with some of them even holding as little as 65 litres. Compare this to other providers we've reviewed and you can see the difference here, as some models have capacities as high as 120 Litres. On the other hand, each of these seven ovens has an excellent energy efficiency rating.
It is hard to see much value in models 5-7. There is a lack of information available about these ovens available online, which is a big problem since doing your own research on buying ovens is crucial. It is hard to find stores that stock these ovens in Australia, and they have fairly generic additional features that make it hard to justify their prices, even though these prices are fairly low. If you want a bare bones oven, there are some providers like Electrolux that sell these ovens for as little as $700. It is entirely possible that these three ovens may not be worth it.
There is greater value to be seen in the first four models though. These ovens all have a large range of additional features that are innovative and make your time in the kitchen a lot easier. The one that stands out the most is the 73 Litre Single Fan Convection oven, which has a unique Wi-Fi control feature. In addition to these features, these particular Samsung ovens all look gorgeous, and given that none of them cost more than $2,000, these four Samsung ovens are definitely worth the money.
This doesn't mean you should just rush out and buy the first Samsung oven you see, however. Look out for some of our other oven reviews, and do your own research in order to find the best oven for you.
About the author of this page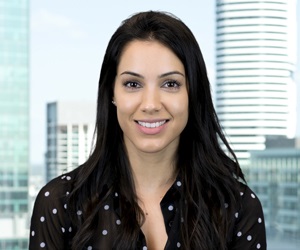 This report was written by Canstar Blue's Home & Lifestyle Content Lead, Megan Birot. She's an expert on household appliances, health & beauty products, as well as all things grocery and shopping. When she's not writing up our research-based ratings reports, Megan spends her time helping consumers make better purchase decisions, whether it's at the supermarket, other retailers, or online, highlighting the best deals and flagging anything you need to be aware of.