Vulcan Hot Water Systems Review
While not considered one of the big players of the hot water system market, Vulcan has been a mainstay within the Australian industry, before being acquired by Rheem in 1988. With a small collection of both gas and electric hot water systems, Vulcan still offers enough for households to get themselves out of hot water when their current system is on the fritz. Check out its range of hot water systems below.
Vulcan Gas Storage Hot Water Systems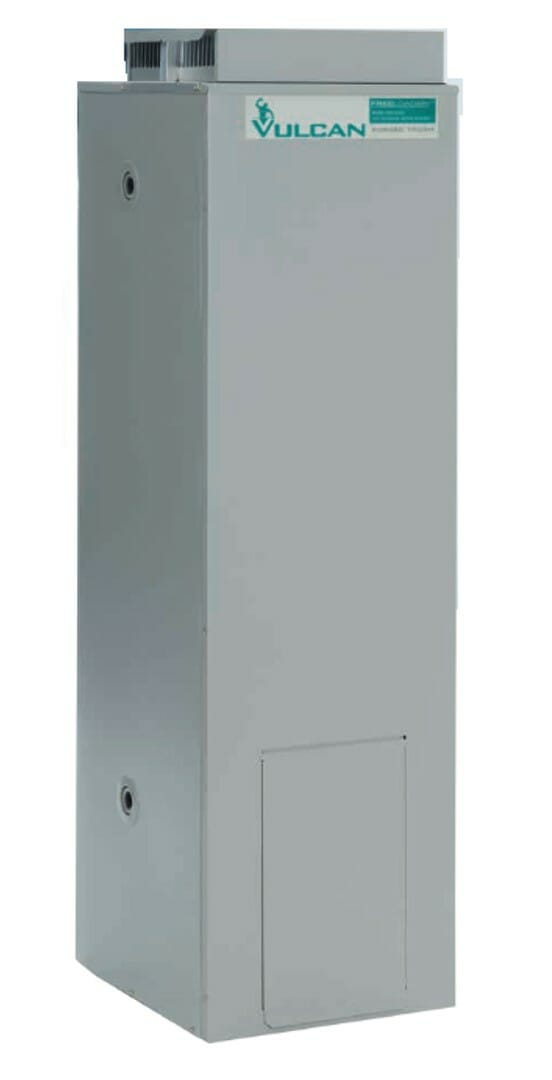 Offering two models within the Gas range, including a 135L and a 170L capacity – ideal for households between two and four as well as three and five respectively – both systems come with a four-star energy rating. Vulcan lists the dimensions of its hot water systems on its website, allowing you to measure out how much space you have to play with in your home, as well as what water and gas connections you'll need for a perfect fit. Made from steel jackets, Vulcan's gas storage units can be installed against a wall or recessed in a wall cavity, depending on your house's floorplan.
Vulcan offers a minimum seven-year warranty on its Gas Storage range.
Vulcan Electric Storage Hot Water Systems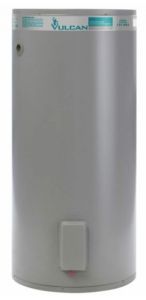 Making up the bulk of the Vulcan hot water range, the electric storage lineup consists of models ranging from 50L to 400L. Similar to the Gas Storage range, Vulcan outline dimensions, weight and connections of each model, allowing you to plan your installation ahead of time to avoid any issues. Vulcan's electric hot water storage systems are said to be made from high strength steel to last harsh conditions if installed outside, as well as withstanding water and heating pressure. Depending on which model you decide to install, Vulcan offers a seven or 10-year warranty, giving you additional peace of mind.
Vulcan also offers replacement and spare parts to help get your system back up and running before shower time.
Is a Vulcan hot water system worth the money?
When it comes to hot water systems, there's more to consider than just the capacity. While you'll need a model that can handle a household of long showers, keeping in mind energy ratings, as well as the physical dimensions of each model will help you find the best fit for your house – literally. However, as with any big purchase, it's always best to look into all of your options before you buy, as you may save your money go down the drain.
Picture credit: Naypong Studio/shutterstock.com