Fact Checked
The cost of buying new home appliances can sometimes get our heads spinning, especially if you're starting out from scratch. To help you find a budget friendly dryer that won't squeeze your wallet dry, we spill the load on where you can score cheap clothes dryers in Australia.
Types of clothes dryers
There are four main types of clothes dryers: heat pump, condenser, gas and vented clothes dryers. Each of these dryers operate differently but still deliver the same results.
Heat pump:

Heat pump dryers are a type of condenser dryer that recycles heat in the moisture extraction process. 

Condenser:

Condenser dryers recycle hot air by extracting the water vapour and then sending it back through the clothing.  

Gas:

Gas dryers use gas to heat the tumbler and use less electricity to dry the clothes. 

Vented:

Vented dryers heat up air and pass it through the drum to dry clothes. Once the hot air has become too moist it is vented outside of the dryer. 
Which type of clothes dryer is cheaper?
Vented dryers are generally a cheaper type of dryer to buy upfront compared to other types. However, gas dryers can be cheaper to run in the long term so it depends on whether you are happy to spend more upfront and save on your bill, or after something now that is cheaper. Dryer running costs will vary depending on the type of dryer, so always check to see how much it may cost you.  
How much do cheap clothes dryers cost?
You can find cheaper dryers that range in price from $400 to just over $1,400 for a gas dryer. If you're after a dryer that sits below the $1,000 mark it may be ideal to choose a vented, condenser or heat pump dryer. 
Who sells cheap clothes dryers?
There's a number of brands that sell clothes dryers such as Electrolux, Fisher & Paykel, Esatto, Haier, Westinghouse and Beko. You can buy directly from the brand or from retailers like The Good Guys and Appliances Online. 
Cheap Vented Clothes Dryers
Westinghouse Vented Dryers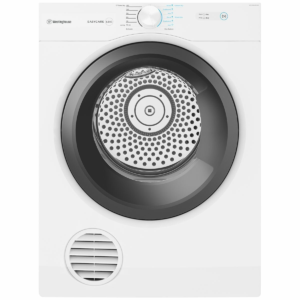 Westinghouse has a number of cheaper vented clothes dryers available that range in price from $400 to around $600. You can expect features such as sensor drying to save time and energy depending on the load of washing to dry, automatic cool down and reverse tumble for an even dry each load. It includes eight programs of drying and front venting with the option to rear vent if required. 
Fisher & Paykel Vented Dryer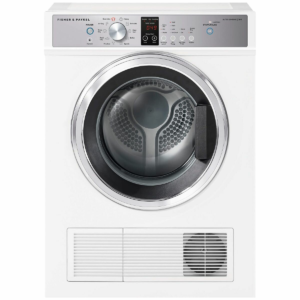 Fisher & Paykel has a couple of cheaper vented clothes dryers that range in price from $600 to around $750. Some of the features include a handy dryer rack for bulkier items of clothing like shoes, easy loading with a 180-degree opening door and auto sensing technology to deliver the right drying time. With a generous 10 programs and reverse tumbling, it's an ideal dryer to buy on a budget. 
Cheap Heat Pump Clothes Dryers
Euromaid Heat Pump Dryer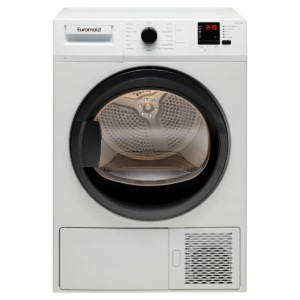 Euromaid offers a number of heat pump clothes dryers that retail around the $800 to $900 mark. Some models offer a generous 15 dryer programs including refresh dry, mixed, sports, hygienic and delicate as well as a two hour anti-crease drying function to save you time ironing. You can also expect a higher 6-star energy rating and a luminous red LED display to easily see where your dryer load is up to. 
Esatto Heat Pump Dryer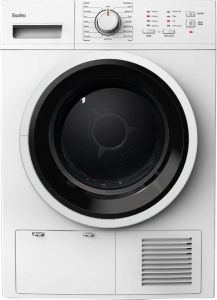 Esatto is known for its cheaper but reliable appliances and its heat pump dryers are no different, with models retailing around the $700 to $900 mark. With a high 7-star energy rating and a reverse tumble to ensure clothes are dry, you'll potentially save time and money on your energy bill. You can also expect features such as anti-crease mode, delay start to suit your needs and 16 drying programs. 
Cheap Condenser Clothes Dryers
Beko Condenser Dryer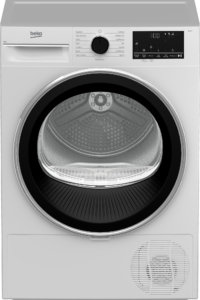 Beko, also known for its cheaper appliances, offers a couple of models of condenser clothes dryers retailing from $700 to $900. Features include a hygienic drying cycle to eliminate dust mites and pollen, anti-creasing function and opti-sense technology which uses sensors to optimise every dryer cycle. Some models also have 15 drying programs including cotton, outdoor care, synthetics, sports and time dry, as well as low-temperature settings for more delicate items.  
Haier Condenser Dryer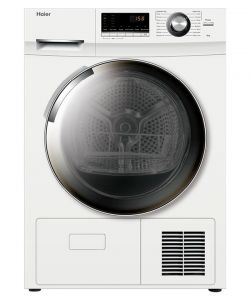 Haier has a number of dryer models including a couple of cheaper condenser dryer models ranging in price from $800 to around $1,000. You can expect features such as sensor drying, anti-crease mode, a drying rack and a generous 16 programs including jeans, towels, bedding and baby care. Models also include a choice of a drain away hose or an easy to empty tank for condensed water and four temperature options. 
Cheap Gas Clothes Dryer
Rinnai Gas Dryer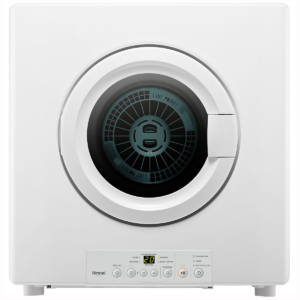 While gas clothes dryers are generally more expensive up front, there are still some slightly cheaper options that sit in the low $1,000 range. Rinnai is known for its products including gas heaters and air conditioning as well as its gas dryers. Its gas dryer models have fewer drying programs with only four, but has a generous capacity of 9kg to fit larger loads of laundry. You can also expect shorter drying times and it's said to make clothes feel softer due to using gas as the drying method. 
Purchasing a cheap dryer
When it comes to purchasing a cheaper clothes dryer there's always factors other than price to consider, such as drying capabilities and how they suit your home, as well as the energy efficiency of the appliance and how it may affect your energy bill. If you're still tossing up which dryer to buy, compare brands below to help get you started. 
Original Author: Tahnee-Jae Lopez-Vito