Fact Checked
While a high-end fridge with all the bells and whistles might seem cool, the price tag can certainly leave you feeling a little lukewarm. Unfortunately, sometimes picking the cheapest model from any ol' brand out there means compromising on capacity and efficiency, which can affect long-term fridge running costs. To help you find your 'forever fridge', or at least one that can survive a few years, we look at the cheapest fridges from several appliance giants as well as some from the most searched brands online. 
How much does a cheaper fridge cost?
If you're looking for a cheaper option of fridge you can expect to spend from $400 to around the $1,000 mark. The price will vary based on capacity, brand and any added features that the fridge may have, like a drink filter or an ice maker. 
Who sells cheap fridges?
There are a number of brands that sell cheaper models of fridge but the brands of note include ChiQ, Euromaid and Westinghouse. You can buy direct from the brand or from retailers like Appliances Online or The Good Guys. 
Cheap ChiQ Fridges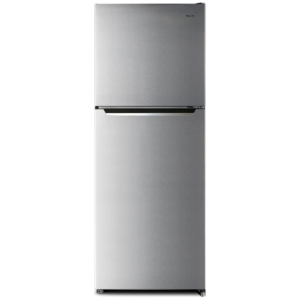 ChiQ offers a range of cheaper fridges that range from around $600 to just upwards of $1,000. You can expect top-mount and bottom-mount fridges and a couple of side-by-side fridge models that come within that price range. With capacities ranging from 380L to 580L, you can still fit everything you need for a small family of three or four into one of these fridges. Some features you can expect are self-defrosting capabilities, fast cool and fast freeze modes, with the  more expensive models featuring  water filter taps and ice makers.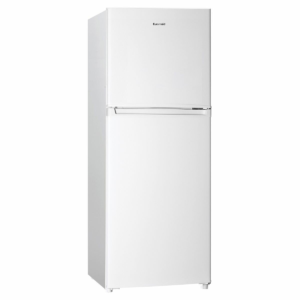 Cheap Euromaid Fridges
Euromaid is known for some of its cheaper appliances and its fridges are no exception. Ranging in price from $300 to around the $900 mark you can find fridge models from bar fridges to top and bottom-mount models. Some of the features you can expect include an automatic defrost, reversible door and anti-spill shelves for easy cleaning. You can also select colours that suit you, including a silver finish, white or black.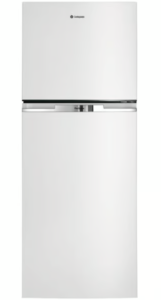 Cheap Westinghouse Fridges
Westinghouse offers a number of fridges ranging from $300 to upwards of $1,000, including bar fridges as well as top and bottom-mount fridges. You can expect features including multi-flow air delivery for fresher food, Flex store system with adjustable shelving and a humidity controlled crisper drawer so you won't have food going rotten quickly. 
Factors to consider for a cheaper fridge
When you're looking to purchase a new fridge there are a few things to keep an eye out for: 
Price vs quality:

Unfortunately not every cheap appliance will have the same quality as a more expensive one. When opting for a cheaper option it's ideal to weigh up how long this appliance will last you and whether it's worth waiting to purchase a better quality one. 

Features:

Cheaper fridges will generally have all the basics  you would expect but it depends if you're looking for more. If you need added features you may need to consider a more expensive model, but if you're after the basics you won't be short for choice. 
Energy efficiency:

If you're someone who is conscious about their energy bill and after an energy efficient appliance, you may not have as much luck as you would like with cheaper models. Unfortunately, cheaper models of fridge will only really reach a 3 or 3.5 star-rating for energy efficiency whereas more expensive models will start around 4 and upwards. 
Purchasing a cheap fridge
When choosing a cheaper fridge to buy there are a few factors outside of price to consider. However, there are plenty of models available on the market that can suit plenty of homes for space, added features and quality. If you're still not certain about a fridge, compare brands below to help get you started. 
Original Author: Tahnee-Jae Lopez-Vito