Fact Checked
When it comes to entertaining, the bar fridge is one of the most essential appliances a household can have, allowing guests to store and cool their drinks without cluttering up the main fridge. While your kitchen fridge may be the centre of attention, with enough features and functions to impress your friends, the bar fridge revels in simplicity, content on being the unsung hero of the party. There are many benefits to owning a bar fridge, apart from the obvious one (no one likes a warm beer), but what should you be considering when it comes to buying one? Find out all you need to know about bar fridges with this Canstar Blue guide.
What is a bar fridge?
A bar fridge, also known as an under-bench fridge, is an appliance that is generally used to store items that you would normally see in a bar – namely alcohol. Some bar fridges are specifically built for bars and pubs to use however, often a bar fridge is simply a smaller fridge that's used to keep drinks cool. Many bar fridges are also equipped to store fruit, vegetables, snacks and extra food that may not fit in your main fridge. They are often temperature variable and some models will even come with separate freezer compartments to maintain all your different items in the optimum conditions.
Bar fridges vs other fridges
You may be wondering, how is a bar fridge different to a wine fridge or a regular kitchen fridge? Bar fridges are multi-purpose appliances that work primarily to keep drinks cold, but are also able to store most extra food that overflows from your main fridge. They're a perfect utility appliance for any party and are generally cheaper than the average wine fridge or kitchen fridge. Most importantly, bar fridges are often much smaller than regular fridges, allowing you to save on space. For more information on the differences between these appliances, check out Canstar Blue's guide to different types of refrigerators.
Who sells bar fridges?
While bar fridges may be less common than a regular kitchen fridge, they're certainly still a handy appliance to have if you love entertaining or you're just after some extra storage space. A range of brands offer them in Australia including Esatto, Haier, Hisense, Husky, Lemair and Westinghouse.
Esatto bar fridges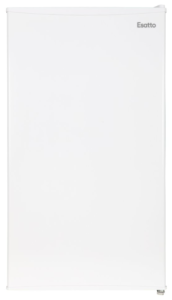 Esatto has a range of bar fridges on offer for consumers to choose from. Most models come with an adjustable thermostat, as well as a manual defrost function to help keep your bar fridge clean. Many Esatto bar fridges come with multiple drawers for storage, separate chiller compartments, bottle racks and reversible doors for easy access.
The Esatto 93L bar fridge is offered in multiple colours. This model features a manual defrost setting, removeable wire shelving for easy storage, a vegetable crisper, a chiller compartment and a reversible door. This model will set you back around $250.
Haier bar fridges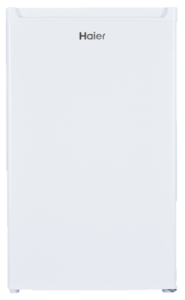 Offering many smaller models, Haier might be your best bet if you don't need to store a lot of drinks, or don't have a lot of room for an additional fridge. Most Haier bar fridges feature reversible doors for easy access, adjustable shelving for proper storage and stylish recessed handles.
The Haier 121L bar fridge commonly retails at around $400. This model features a chiller compartment with a drip tray, reversible door hinges, a defrost function, adjustable glass shelving, a removeable crisper bin, manual temperature control and a fingerprint-resistant finish.
Hisense bar fridges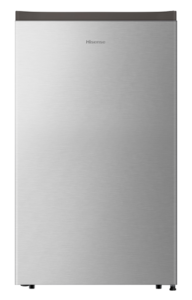 Hisense offers a range of bar fridges that vary in design and capacity. Many models come with features such as oversized balconies to store bulkier items, custom temperature control, reversible door hinges, vegetable crispers and adjustable shelving.
The Hisense 125L bar fridge is commonly priced close to $400. This model features soft LED lighting, manual temperature control, a handy vegetable crisper, modern flat floor design, adjustable glass shelving, bottle racks designed to accommodate bulky items, reversible door hinges and a fresh zone that stores items at just above freezing.
Husky bar fridges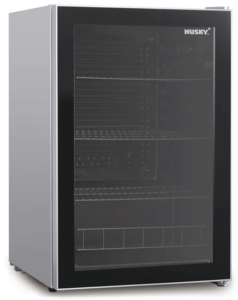 Husky offers an expansive range of bar fridges, with models for the everyday consumer and those looking for a sleek storage solution. Husky bar fridges commonly feature individual chiller compartments, reversible doors, freezer drip trays, adjustable feet, in-door storage, manual temperature control, an automatic defrost system and modifiable shelving for effective storage.
Husky's 130L Glass Door bar fridge is commonly priced at around $900. It features adjustable chrome coated wire racks, a double glazed glass door for improved insulation and energy efficiency, internal LED lighting, manual temperature control and adjustable feet.
Lemair bar fridges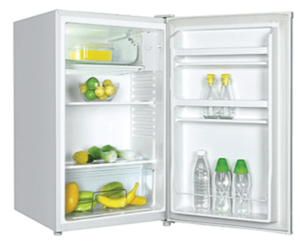 Lemair offers a variety of bar fridge options for consumers to consider. Many fridges include a freezer compartment suitable for ice, manual defrost capability, reversible door hinges, a vegetable box, storage space for tall bottles, ice makers and adjustable shelving.
The Lemair 115L bar fridge offers a range of handy features to ensure your food and drinks are kept cool. This model hosts a reversible door, electronic temperature control, a fresh food compartment with an automatic defrost function and adjustable wire shelving. This bar fridge commonly retails at around $300.
Westinghouse bar fridges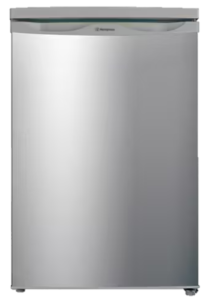 With bar fridges that come in a variety of capacities and designs, Westinghouse's offerings are likely suit all your household's entertainment and storage needs. Many bar fridges feature reversible doors, ice boxes, LED lighting, easy clean glass shelving, food storage drawers, large bottle racks and adjustable shelving.
The Westinghouse 120L bar fridge can be purchased in multiple colours and is likely to set you back around $500. It features internal LED lighting, a reversible door, height adjustable feet, an egg tray, internal temperature controls, spill safe and adjustable shelving, an ice cube tray and a wine cooler compartment.
What should I consider when buying a bar fridge?
Like purchasing a full-sized fridge, there's a number of areas to consider when it comes to buying a bar fridge, including:
Size: There's not much point having a fridge that can only fit a few drinks in it, so you'll want to consider how much space a bar fridge has. Bar fridges use litres to measure the internal storage space, but you should also consider how many drawers and shelves it comes with. Additionally, you should also consider the physical size of the bar fridge, and that it'll fit in the space you want it to.
Doors: Like your traditional fridge, you'll also have to consider which ways the door opens, as that may determine where you can place it in your house. Luckily, most bar fridges now come with reversible hinges, allowing you to place the door on whichever side you require.
Temperature controls: Some things need to be kept cooler than others, so it's important to check if your bar fridge's temperature can be altered to keep items at their optimal temperature. Additionally, it's worth looking for a model with a freezer if you're planning to store more than just drinks.
How much does a bar fridge cost?
The cost of a bar fridge can differ, with retail price being largely dependent on brand, capacity, quality and added features. Some of the cheapest bar fridges can be purchased for around $200, while more expensive models may cost in excess of $5,000.
Is it worth buying a bar fridge?
Bar fridges are a handy appliance to have around, with the functionality of a regular fridge in a small, easy to manoeuvre package, without the cost or size commitment. With enough of the basic comforts of a regular fridge, such as easy storage and temperature control, bar fridges are a convenient addition to your household. But like with any purchase, it always pays to do your research to ensure you're getting the best deal, so that you can really sit back and enjoy that nice cold drink when it's all said and done. If you've decided against a bar fridge, a regular kitchen refrigerator will certainly suffice. To help make your decision easier, check out some of Canstar Blue's best rated refrigerators.