When it comes to entertaining, the bar fridge is one of the most essential appliances a household can have, allowing guests to store and cool their drinks without cluttering up the main fridge. While your kitchen fridge may be the center of attention, with enough features and functions to impress your friends, the bar fridge revels in simplicity, content on being the unsung hero of the party.
There are many benefits to owning a bar fridge, apart from the obvious one (no one likes a warm beer). Known as an underbench fridge, its small size makes it easy to move around the house, or into storage if you don't need it, with the bar fridge also being considerably cheaper than buying a second fridge.
As handy and as simple as it is, walking into a store and buying the first bar fridge you see isn't always the best option, with the bar fridge market almost as diverse as the household refrigerator market, with plenty of different options available for consumers. To narrow down the options, read on to find out just what brands have to offer.
Bar Fridges
Esatto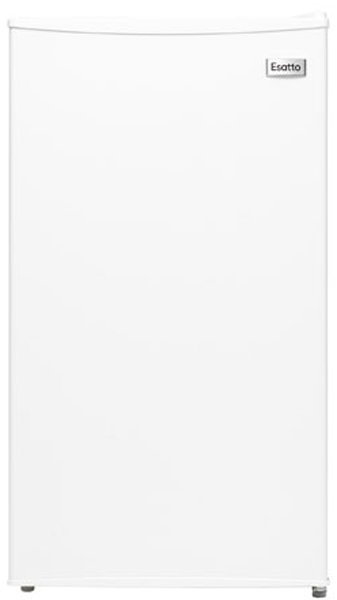 With bar fridges ranging from 92L up to 112L capacities, Esatto's range may not be the largest amongst competitors, but it does still offer enough variety to suit all your household's entertaining and storage needs.
All fridges come with an adjustable thermostat to properly chill you drinks, as well as manual defrost to help keep your bar fridge clean. The smaller, more basic models come with three drawers for storage, while the larger models coming with a separate chiller compartment, as well as a bottle rack and reversible door for easy access.
Esatto also comes in stainless steel finishes for those after a certain aesthetic, with all models scoring between two and three stars for energy efficiency.
All Esatto products come with a 2 year warranty
Esatto also offers chest freezers if you're after additional storage
Haier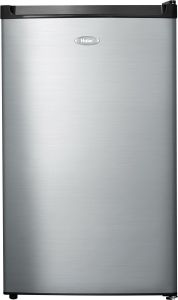 Offering a number of smaller models, Haier might be your best bet if you don't need to store a lot of drinks, or don't have a lot of room to store an additional fridge. With a 42L the smallest model available, Haier goes up to 113L, allowing households plenty of options.
Larger models include a removable fresh food crisper, as well as multiple shelves for proper storage. Some models will also feature a reversible door to allow for easy access, regardless of where you store the fridge. Most Haier models will come in a white finish, although select models will come in a stainless steel finish.
Additional features include an adjustable thermostat for optimal cooling, as well as adjustable shelves on selected models. Haier products also come with a 2 year parts and labour warranty, giving consumers peace of mind as well as a handy refrigeration option.

Hisense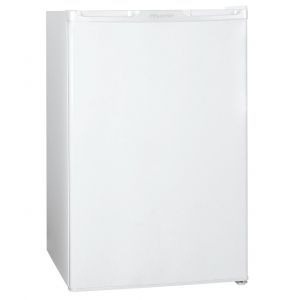 If colour is what you're after in a bar fridge, Hisense has you covered, with the Chinese manufacturer giving consumers bright red and orange colour schemes for their appliances, as well as the traditional black, stainless steel and white finishes.
Hisense also offers larger models for those looking to store plenty of drinks, with the largest capacity reaching up to 157L, while also offering 47L and 120L models for households to choose from. The larger models come with features such as LED lighting, semi-auto defrost systems, as well as adjustable shelves and crispers for all your fruit and veggie needs.
The smaller models come with a reversible door to make the most of your household space
Hisense models are available at most appliance retailers
Husky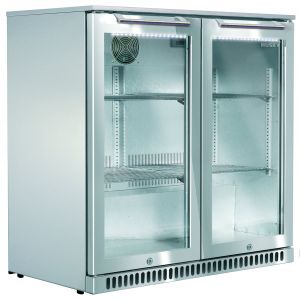 Unlike most brands on this list, Husky specialises in bar fridges, as well as glass door fridges for pubs and dining establishments, meaning you should be able to find a model to suit your needs. With capacities ranging from 118L to 307L, Husky has the largest capacities available on the market.
Husky's glass door fridges come in a variety of models, including single, double and triple door models for consumers to choose from. These models all feature self-closing doors, LED lights, integral locks as well as an electronic temperature controller and display. These models are more suitable for outdoor usage due to its galvanised steel exterior and adjustable feet, ideal for uneven floors.
For those after something special, Husky also offers retro and branded bar fridges to help start the conversation at your next gathering, including special Coca-Cola branded bar fridges. Models come in a variety of capacities, along with the standard features of automatic defrosting, a reversible door as well as temperature control.
Husky offers a Double Drawer Refrigerator for those who may not have a lot of space in their kitchen, or are just after that 'wow' factor
Lemair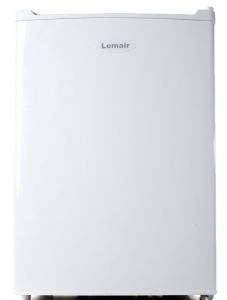 Lemair offers a variety of options for consumers to consider, with capacities ranging from 42L up to 115L. All of Lemair's larger capacity models include a freezer compartment, allowing users to keep drinks and food extra chilly on those hot days. The larger models also include a vegetable crisper, as well as electronic temperature control to ensure your food and drink are kept at an optimal temperature.
While not the largest range on offer, Lemair offers enough for those who may only need a bar fridge on occasion, whether it's for those extra large shopping trips or for entertaining guests. Regardless of what you may need a bar fridge for, Lemair has enough on offer to have you covered.
Lemair products also come with a 2 year warranty
Westinghouse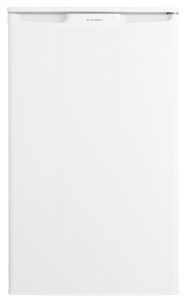 Known for its fridges, Westinghouse has a small range of bar fridges on offer for consumers to choose from, all with over 100L capacities to ensure you have enough space for your drinks. While it might not be the most extensive range of bar fridges, Westinghouse's models still come with a range of features, including a reversible door, an ice box as well as egg trays and LED lighting.
Capacities range from 100L to 138L, with stainless steel finish available on select models. The larger models include a wine cooler compartment, as well as full width crispers and spill safe shelves. Select models can also be paired with selected freezers to create a small fridge/freezer combination, which may be ideal for those not looking to buy another full fridge.
All Westinghouse bar fridges score between two and three star ratings for energy efficiency
Is a Bar Fridge worth the money?
Bar fridges are a handy appliance to have around, with the functionality of a fridge in a small, easy to maneuver package, without the cost or commitment of a big second fridge. With enough of the basic comforts, such as easy storage and temperature control, bar fridges are a convenient addition to your household, and one that you won't feel guilty about unplugging if you don't need it.
Despite having a lot of benefits, finding a bar fridge that is suitable to your needs can be a different story, with plenty of options available to make the choosing process a long and difficult one. With plenty of brands on offer, consumers will have to consider how much space they need (both in capacity and in dimensions), as well as whether they need additional extras such as freezer storage and wine cooling racks. While there's plenty on offer from multiple brands, doing your research will pay off in the end.
Also be conscious that bar fridges are generally not very energy efficient and can easily become big contributors to your electricity bills, so make sure you unplug yours if you're not using it.