Fact Checked
Like any appliance, microwaves can start to get costlier the more you look, so finding a cheaper option may be an ideal choice for some, particularly if you're not after all the bells and whistles. Some brands offer microwaves for significantly less but still offer all the basic features and functionality. Read on to find out more about cheap microwaves in this Canstar Blue guide. 
How much do cheap microwaves cost?
You can find some microwaves for as little as $35, with some models only reaching around $120. Cheaper microwaves may not have as many cooking settings as more expensive models, however they still serve the basic necessary functions. 
Who sells cheap microwaves?
Three brands that sell some of the cheapest microwaves in Australia are Kmart, Bellini and Midea. You can buy directly from each brand or from retailers like Target and Appliances Online. 
Kmart Microwave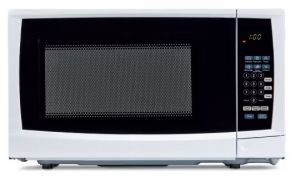 Kmart has a number of microwaves available ranging in price from $50 to $170. It includes features such as a push-open door for easy access, up to 99 minutes of cooking time, six auto-cooking menus plus a defrost setting. It also includes a child safety lock to keep out curious hands and a generous 11 power-levels to give you plenty of options depending on what you're after. You can choose between 20L to 34L capacity so whether it's just you in your home or a few extra mouths to feed, there's plenty of choice.
Bellini Microwave
Bellini are another cheap microwave brand with models sitting around the $100 mark. There are 20L and 25L options with features such as 11 power levels and pre-set functions for cooking popcorn, pre-heating, frozen vegetables and more. With stainless steel and white finishes they blend seamlessly into any kitchen's existing décor. 
Midea Microwave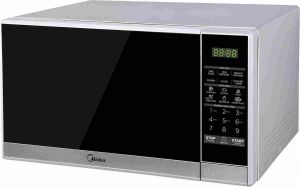 Sitting around the $200 mark, Midea microwaves come with a 700W power output and a 20L capacity. They offer some convenient features for all your heating and grilling needs as it's also equipped with an integrated electric grill. Expect a few auto menus for popcorn, potato, frozen veggies, beverages, dinner plates and pizza. 
Purchasing a cheap microwave
When it comes to purchasing a cheap microwave, there's plenty to choose from when it comes to price and features. Whether you're after something as a temporary buy or looking to replace an old appliance, finding a cheap microwave won't have you searching for too long. If you're still uncertain about a brand, compare microwave brands below. 
Original Author: William Jolly