Fact Checked
Everyone loves a bargain on appliances, but sadly sales don't last all year round, so how can you find what you're after without spending a fortune? When you're looking for a cheaper option for TVs, there are actually a fair few brands that can give you what you're after at a much cheaper price. Read on to find out more about cheap TVs in this Canstar Blue guide. 
Features to consider when buying a TV
Before you dive head first into buying the cheapest possible TV, there are a few things to consider to make sure you're choosing the right TV long term.

Picture quality:

You'll want a TV that offers a clear picture so you can enjoy your favourite movies and TV shows in higher definition. Finding a TV that offers 4K could be an ideal option if you want a clearer picture.  

 
Smart functionality:

More and more TVs offer smart functionality that can help navigate a TV with ease, as well as offer other smart functionalities. Smart TV technology will be costlier so it may be difficult to find a smart TV at a cheaper price.

 
Added apps & channels:

Many TVs will have the added capabilities of accessing streaming apps direct from the menu. Many will include channels like Disney+ and Netflix and allow you to add your own. 
Size:

If you're after a 65 inch TV or above, chances are you're going to spend a bit more. Opting for a smaller size could save you some money but it depends where in your home you will have it. 
How much do cheaper TVs cost?
You can find quality, high-definition TVs starting from just under $250 for 32-inch screen models and less than $1,000 for 65-inch screen models, with department stores like Big W and Target, as well as electronics and online retailers like Kogan and JB Hi-Fi generally stocking cheaper models. 
Brands like Kogan, TCL, FFalcon and Toshiba all sell quality cheap TVs at a reasonable price. You can find a fairly wide range from each brand at retailers like JB Hi-Fi but it's ideal to shop around at other retailers like The Good Guys and Harvey Norman to find the best deals.
Cheap 4K TVs
Choosing a TV specifically for a 4K HD picture can be an ideal option if you're a bit of a movie buff and want the clearest picture possible. You can find a range of 4K HD TVs from a number of brands like Kogan and TCL.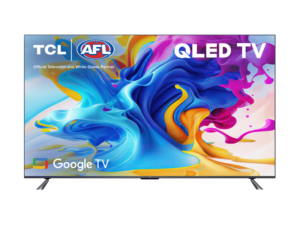 TCL 4K TVs
TCL is known for its cheap TVs and its range of 4K HD TVs are no different. Ranging in price from $300 to $800 and in sizes from 32 inch to 65 inch, there's plenty of cheaper options in the range to choose from. Many models feature a 4K Ultra HD back-lit LED screen with a crisp picture with some powered by Google TV with Google assistant built in.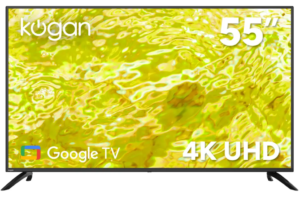 Kogan 4K TVs
Kogan offers a number of 4K TVs, ranging in price from $300 to $500, making it a cheaper brand of appliance to choose. Kogan 4K TVs come in sizes from 43 inch to 65 inch offering generous sizes for either the living room or even for the bedroom. Some models feature Google TV capabilities including a built in Google chromecast so you can stream from any device. 
Cheap 65 inch TVs
Everyone likes a slightly larger TV screen so the action of your favourite movie is in your living room. That being said, a larger TV does mean a higher cost, so if you're willing to dish out a little bit more cash you can still find a TV with a reasonable price tag. 
TCL 65 inch TVs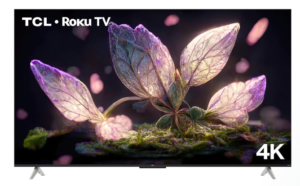 TCL offers a small range of 65 inch TVs with either QLED or 4K LED picture. Most of the 65 inch TVs from TCL sit around the $1,000 mark making them a little pricier, however still significantly less than other brands. You can expect features like Google TV capabilities, a wide colour gamut to deliver vivid visuals and Google assistant to help you manage how you watch TV, including voice control.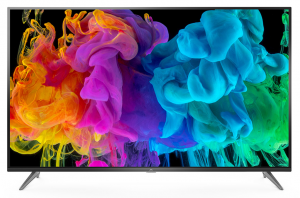 FFalcon 65 inch TVs
FFalcon offers a number of cheap TVs, with its 65 inch model coming in around the $700 mark. Including features such as 4K UHD resolution LED display, Roku TV that is compatible with Google Assistant, Amazon Alexa and Apple Air Play, it also includes multiple picture modes so you can select how you watch TV. 
Cheap 50 inch TVS
50 inch TVs are a modest size that can suit small living rooms and bedrooms, so you're sure to find a brand and price that fits your budget.
Toshiba 50 inch TVs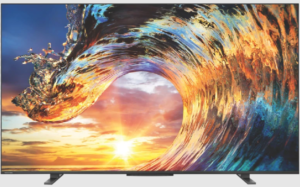 Toshiba has a number of cheaper models of TV, including its 50 inch 4K Ultra HD TV. Retailing for around $700, it's a cheaper option for a 50 inch TV but still includes features such as smart TV capabilities and compatible streaming apps such as Netflix, Prime Video, Youtube and Disney. 
Purchasing a cheap TV
When it comes to purchasing a cheap TV there's plenty to keep in mind that will steer the purchasing decision. Whether it's the size of the TV you want or the added features, you can find your ideal TV without breaking the bank. Still uncertain about a TV? Compare TV brands below.