The peak bargain time for new appliances is around the end of financial year, which falls on June 30. If you're in market for a new dishwasher, because you're moving into your own place for the first time, or your old scrubber has packed up, you could be in luck. To help you find a great deal, Canstar Blue has produced this quick guide to dishwasher sales this EOFY.
Who has the biggest EOFY dishwasher discounts?
On average, Australian households spend about $830 on new dishwashers – which should be enough to get you a pretty good model with a few fancy features. Some of the brands that perform consistently well in our ratings include Asko, Fisher & Paykel, Bosch, and Electrolux, so read on to find out what they have to offer by way of deals this EOFY sales time.
| | | |
| --- | --- | --- |
| Model | RRP | Sale Price |
| Euromaid 60cm Freestanding Dishwasher | $999 | $599 |
| Asko Turbo Drying Under Bench Dishwasher | $1,299 | $1,099 |
| Bosch Serie 6 Freestanding Dishwasher | $1,499 | $1,281 |
| Fisher & Paykel DishDrawer | $1,649 | $1,359 |
| Electrolux Under Bench Dishwasher | $1,999 | $1,409 |
Prices taken from respective retailers and current as of June 2021. 
Freestanding dishwasher EOFY sales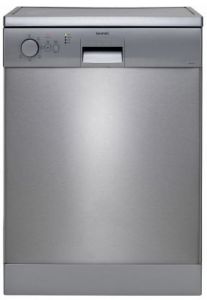 Euromaid 60cm Freestanding Dishwasher –
$599
(save $400)
Euromaid is a leader in the field of kitchen appliances, apparently founded on the principle of providing what you need, for less. And this sleek 60cm freestanding model (EDW14S) does exactly that. It's on sale for $599, down from its original price of $999. It features five washing programs to choose from, including a quick wash option, a 70°C intensive program and daily wash option for your everyday needs. It has room for 14 place settings, perfect for when you're entertaining guests, but also has a half-load function for a reduced load. It has a three-star energy efficiency rating, which isn't too bad for what you're paying.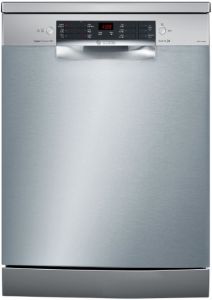 Bosch Serie 6 Freestanding Dishwasher –
$
1,281 (save $218)
Bosch is a leviathan in the world of home appliances and this dishwasher (SMS66MI02A) is a beast also, but a quiet one. Its super-silent design and EcoSilence drive make it one of the quietest dishwashers you're likely to find. It's on sale for $1,281 this EOFY, or 15% off the full retail price. It's complete with load sensing technology, an aqua sensor that adjusts water usage based on how dirty your dishes are, and has a heat exchanger inside which recycles heat generated from the main wash for the rinse and dry cycle.
Under bench dishwasher EOFY sales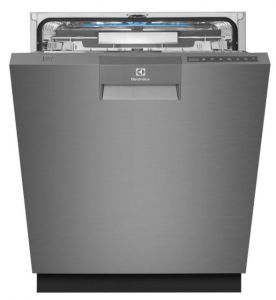 Electrolux Under Bench Dishwasher – $1,409 (save $590)
This Electrolux under bench model (ESF8735RKX) has a 14-plate setting and is built with a ComfortLift technology which uses a hinge that reduces the weight of the bottom basket to more easily lift it to a comfortable height and then locks it in place until you're finished loading/unloading. It also has a quiet inverter system, with a durable motor to boot, a FlexiSpray arm to reach dishes in all corners, and other nifty features like AirDry technology which automatically opens the door 10cm when the wash cycle is nearly complete. It comes with your standard Eco, FlexiWash and Intensive programs. This 60cm dishwasher is selling for a whopping $590 off the recommended retail price.

Asko Turbo Drying Under Bench Dishwasher – $1,099 (save $200)
Asko has steadily built a solid reputation around the quality of its dishwashers. Inspired by a minimalist Scandinavian design, this Asko model (DBI243IBW) is built to last. Eight of its most important elements (i.e. interior cavity, loading racks etc.) are made from high-grade stainless steel. What's more, it boasts a generous 14 place settings, two spray arms and an impressive seven spray zones with a multitude of different stacking options for all types of dishes. It also features Turbo Drying technology that extracts excess moisture from the machine to dry everything quicker, a delay start function and more. This under bench dishwasher is on sale for just $1,099 this EOFY, down from $1,299.

Dishdrawer EOFY sales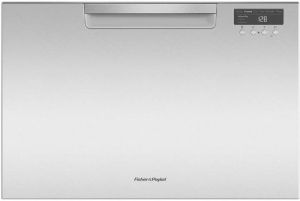 Fisher & Paykel DishDrawer – $1,359 (save $290)
This dishwasher with drawers design (DD60SCX9) pulls out horizontally, making it perhaps a little easier for some to load and unload dishes compared to the drop down doors on standard dishwashers. Fisher & Paykel is the original maker of the 'DishDrawer' and you can score one of its models for less than $1,400 this EOFY time. This dishdrawer features seven place settings and six different wash programs, ranging from delicate to heavy. It also has a 'Sanitise' program which apparently increases the temperature of the final rinse to kill 99.9% of bacteria. This model is ideal for small families or those living in an apartment.
Should you buy a dishwasher this EOFY sales time?
Looking out for bargains during the EOFY sales time is a good idea as many retailers are selling off their current stock to make room for the new during this period. So shopping around at this time might help you score that dishwasher you've had your eye on at a much cheaper price. However, it's important to consider the energy efficiency ratings, as well as the size and features of any new appliance, not just the price. Before jumping into any purchase, you might like to consider how the brands mentioned above went in our annual consumer ratings for dishwashers, which you can find via the link below:
Picture credits: Sergey Ryzhov, Shutterstock.com.